Welcome Back to The Wall Street Hustle!
For the first time ever, I'm offering my readers a chance to get access to both of my smart-money tracking services for 70% off their individual retail prices, but only until tomorrow at midnight. Click here for details.
This week, I'll be covering:
AAPL

– From .56 To 2.80!

Nasdaq

– Must See Commentary

LUV & LLY

– Special Dollar Ace & Dark Pool Picks!
We are clearly making higher lows and 'stuck' around the 12250 which has been the short term resistance level here. We're making a third pass of it as we speak.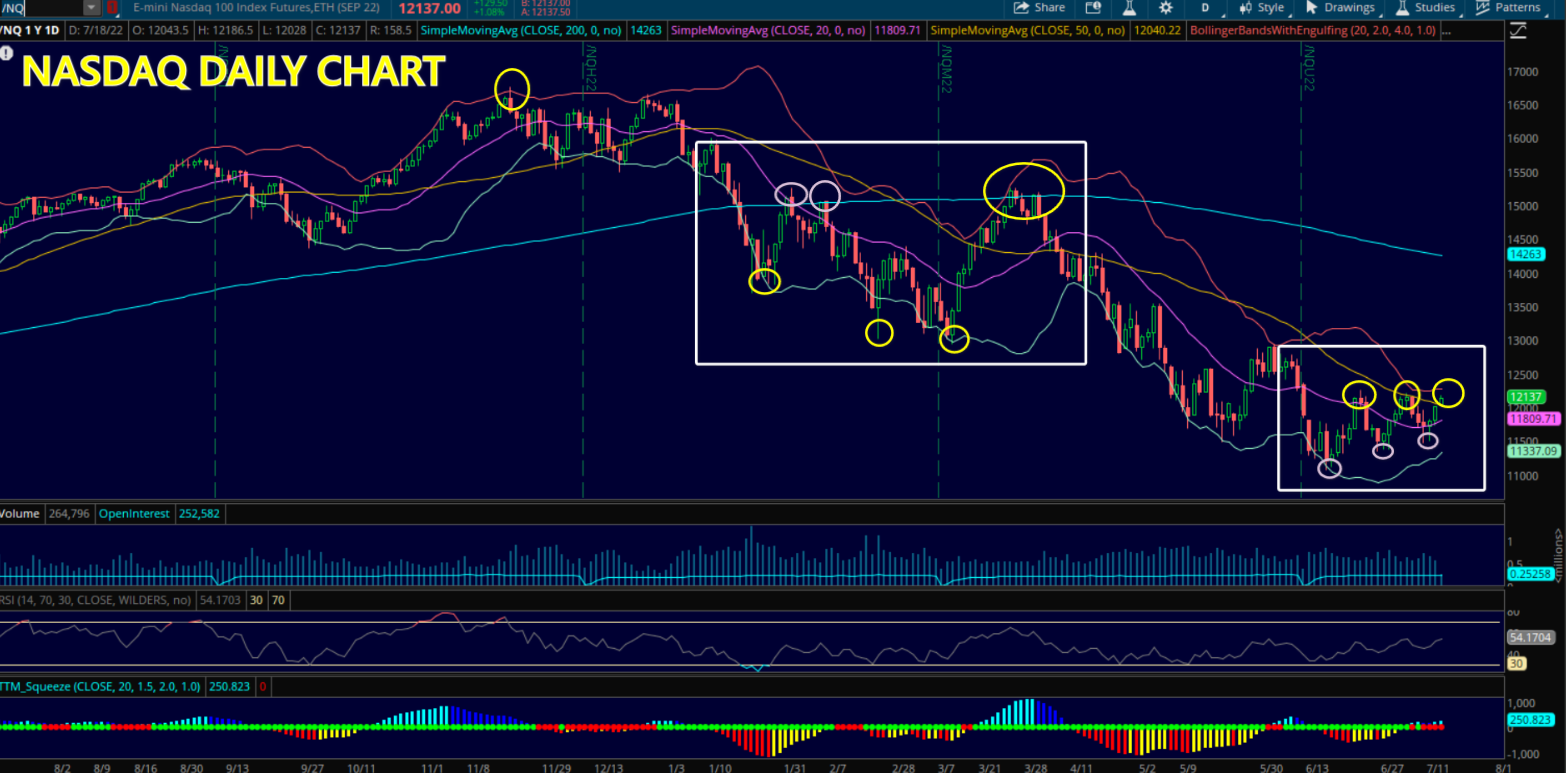 We saw an all time high on the Nasdaq on 11/22/2021 at 16767.50 (futures) with a -27% move to where we are today trading around 12152.
The low on 3/15/2022 was 12942.50 which is a -22% drop in roughly five months from the 16767.50 on 11/22/2021. 
We then had a sharp 'dead cat bounce' to 15268.75 on 3/29 which is also the 200 day SMA area, a significant 'quant' level that many hedge funds and institutions track and therefore coordinate trading from. That was a 17%+ move in the Nasdaq in roughly two weeks (3/15 to 3/29) which is fast even in this post QE/TARP/TALF Fed Funds market.
You'll note from the chart that I've highlighted two white boxes, one from January to April, approximately 4 months of price action, and one from early June until present day.
In the first box, the first four months of the year, you'll notice that there are three white circles showcasing the move in the Nasdaq futures making lower lows, into a resistance mantle around the 200 day SMA or around the 15,000 area.
From there the index traded down from 15268.75 to 11068.50 which is -27.51 % from that day on 3/29 to 6/16 respectively.
Therefore the index is up 9/7% since the low on 6/16 as of this writing with /NQ at 12152.
What is significant here to me is that instead of making lower lows into a bounce up, before the index traded down 20%+ again, we are currently making higher lows but still seeing the Nasdaq getting smacked at the 12200 resistance level.
Now let's look at some recent smart-money plays that I brought to my readers attention:

Back on 7/14/22 I alerted my LottoX Members to:
AAPL
Long
Contract: $148 Calls
Ben sees the stock here and on the daily chart as an opportunity to capitalize off of the recent volatility in the markets overall. These are trading around .56.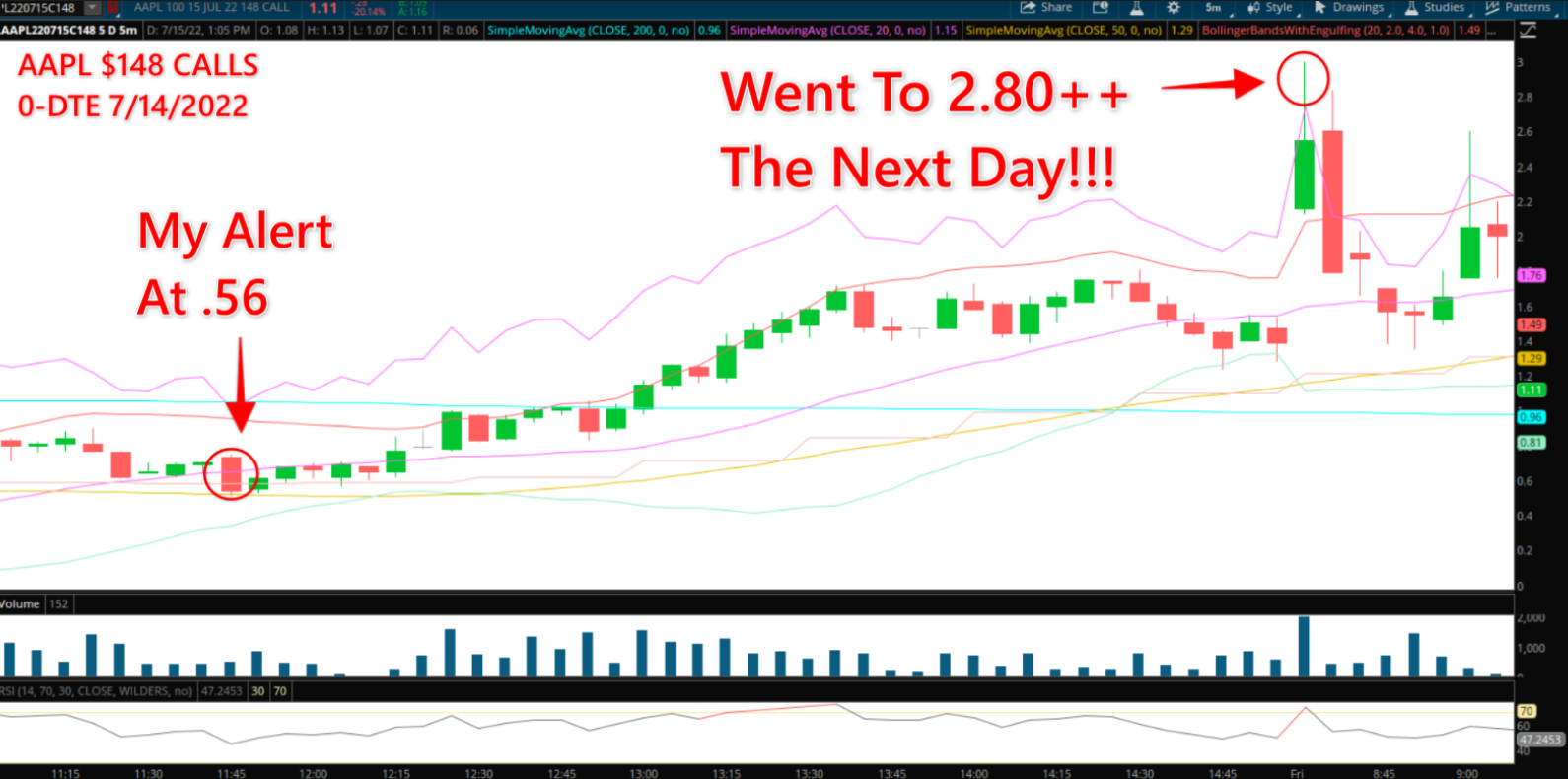 And sure enough, the contract saw price action that brought the options contracts to 2.90+ each!
Now, THIS throwback came from Thursday's LottoX Live session.  If you aren't a member yet, consider saving on a year of access today.. CLICK HERE TO JOIN LottoX
Okay, that's enough looking back… Because as much as I hope these helped you find some winning trade ideas, I want to talk about what's cooking now in the Fat Cat Kitchen…

LUV is in a strong pattern here down near its 52 weeks lows and coming out of the 'Covid Crypt' in a small reversal trend.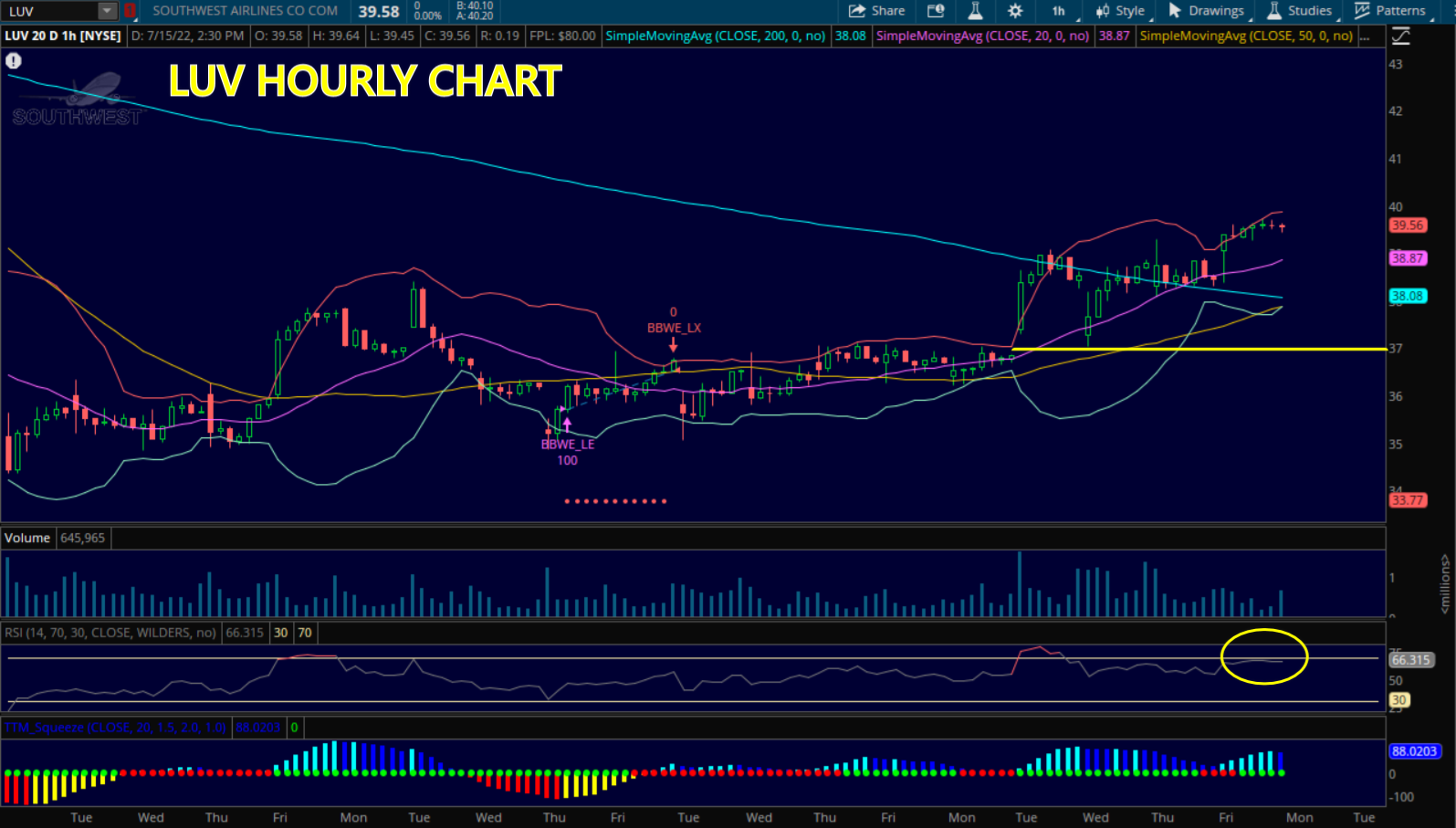 What is more…

It's true, airlines have been battered, tattered, and all but dead thanks to a blend of Covid restrictions, failing parts, and staff shortages for airlines.
It's a trifecta of bad news that kept getting worse. But at the end of the day, people need to travel long distances and therefore some airlines like LUV could be on the rebound.
As you can see with this call selection from the Dollar Ace Scanner, we're targeting the last support level which broke, and could be the next resistance, around the $42 area.   
Learn More About This Special Bundle Today!
Therefore I'm looking at the LUV July 29 $42 Calls here that came across the scanner as a nice option in this kind of market.

Another day with the market opening higher after a week of soft economic data. Perhaps stocks like LLY, which are at the forefront of any potential market rally in my opinion, can start the rebound to a higher market for the second half of this month.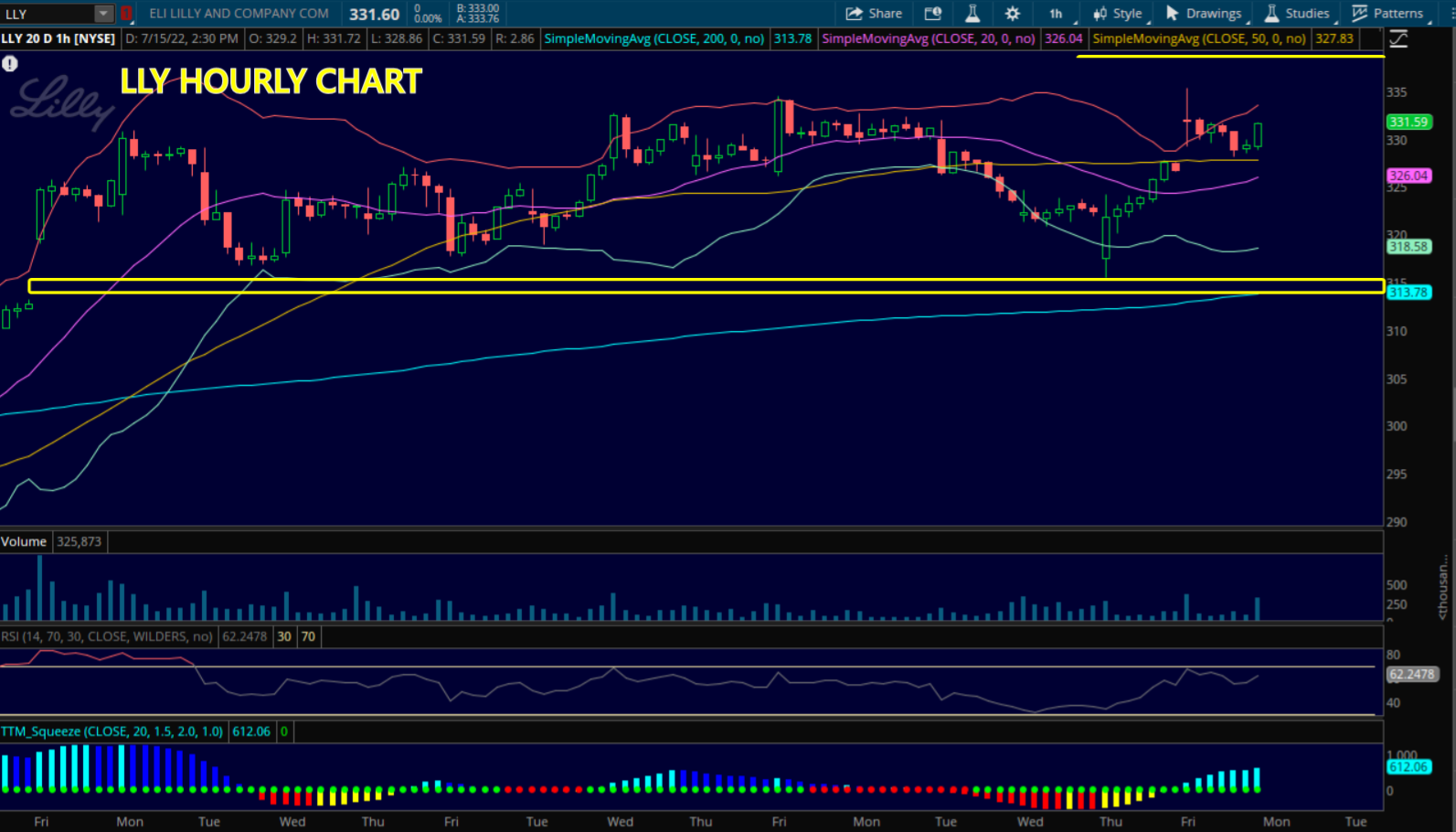 LLY is right near its 52 week high and therefore a great candidate to continue this uptrend should the markets keep marching higher as well. The stock is pushing towards the $340 level with no sign of turning around.
Therefore LLY is in a nice flag pattern here that could break higher above $335. The options spreads aren't as tight as I'd like so I won't pay up but it's in a squeeze on the 195 minute chart and It had a block go off in the Dark Pools last Friday at $331.60 is also a level I wouldn't mind getting in on a pull back. I'd like the July 29 $340 calls.
And don't forget that my Dollar Ace & Dark Pool Picks Scanners stream LIVE every single day.
My 'Smart Money Suite' Can Be Found Here
Well that's it for today – Happy trading, Full-Scopers –  I'll be in touch!