Welcome To The Cutting Edge Of Market Insights,
Every Monday I use this time to demonstrate what alerts I learned the most from the past week and why.
In addition to the current setups in the market that I find the most compelling and therefore have the most potential to run in my opinion.
Let's get right into it!
Economic internals across the board are looking like they've been hit hard as of late, which could signal that we are definitively in the beginning of a rescission here.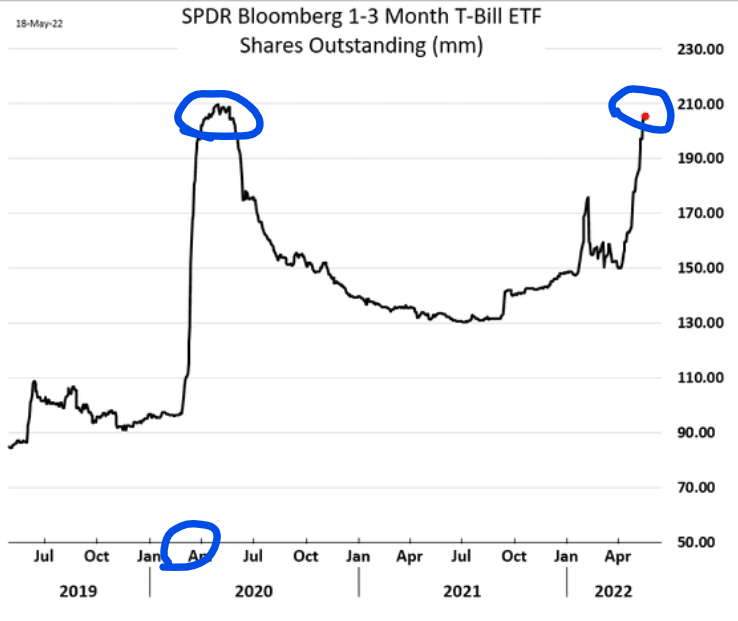 \
T-Bill demand is a solid indicator of 'flight to safety'
And that totally stinks..
Not to mention this chart I came across which has me going for the pallet rather than the standard shopping cart at Costco: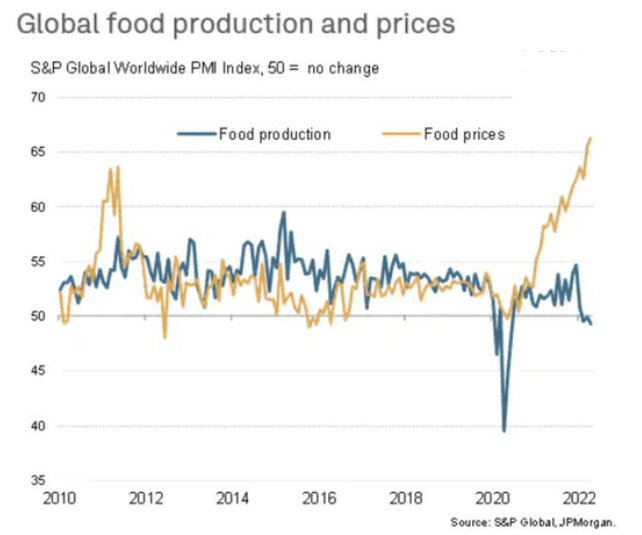 But, that also means one thing is virtually certain…. Can you guess where I'm going with this?!
If you said volatility with a capital 'V' then you got it right.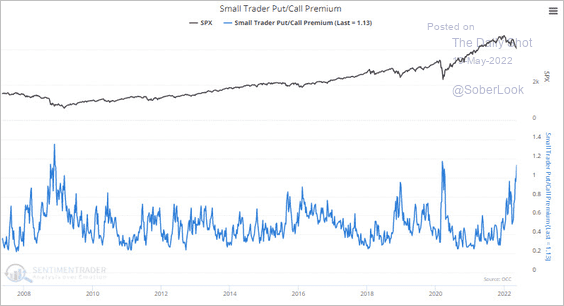 Elevated Put/Call Ratio Among Small Traders SOURCE
Now with that in mind, there are still opportunities abounding in this market every single week. In fact, I have some very compelling ones for you below, in addition to the ones that worked out well for me this past week.
Now with that let's get to the Hustle!
This week, I'll be covering:
XOM

– Strongest Sector In The Market?!

MULN

– Dollar Stock For Dollar Ace!

MSFT

– 62% in a day?
But first, let's look at some recent smart-money plays that I brought to my readers attention:

Back on 5/19/22 I alerted my LottoX Members to:
MSFT
Short
Contract: $250 Puts
Ben is seeing the stock below VWAP here and thinks it could go lower here on a breakdown. It is a little more expensive than some he's pointed out before. These are trading around 1.17 each.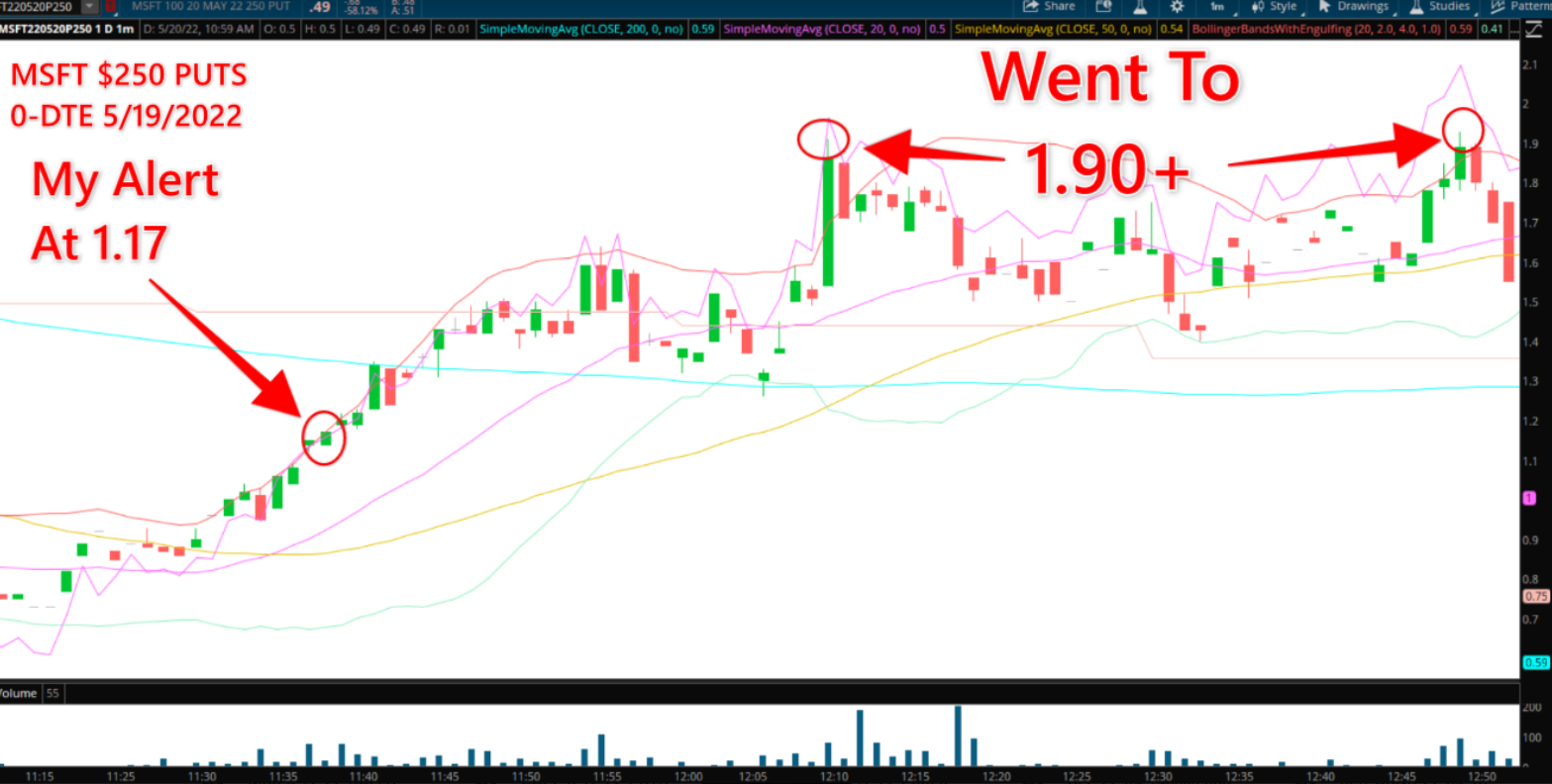 And sure enough, the contract saw price action into the next day that brought the options contracts to 3.10 each!
CLF Long HONORABLE MENTION
Contract: $22.50 Calls
Ethan 'likes his steel names'. There has been a strong move here in this 30 minute chart according to Ben as well. These are trading around .11 here.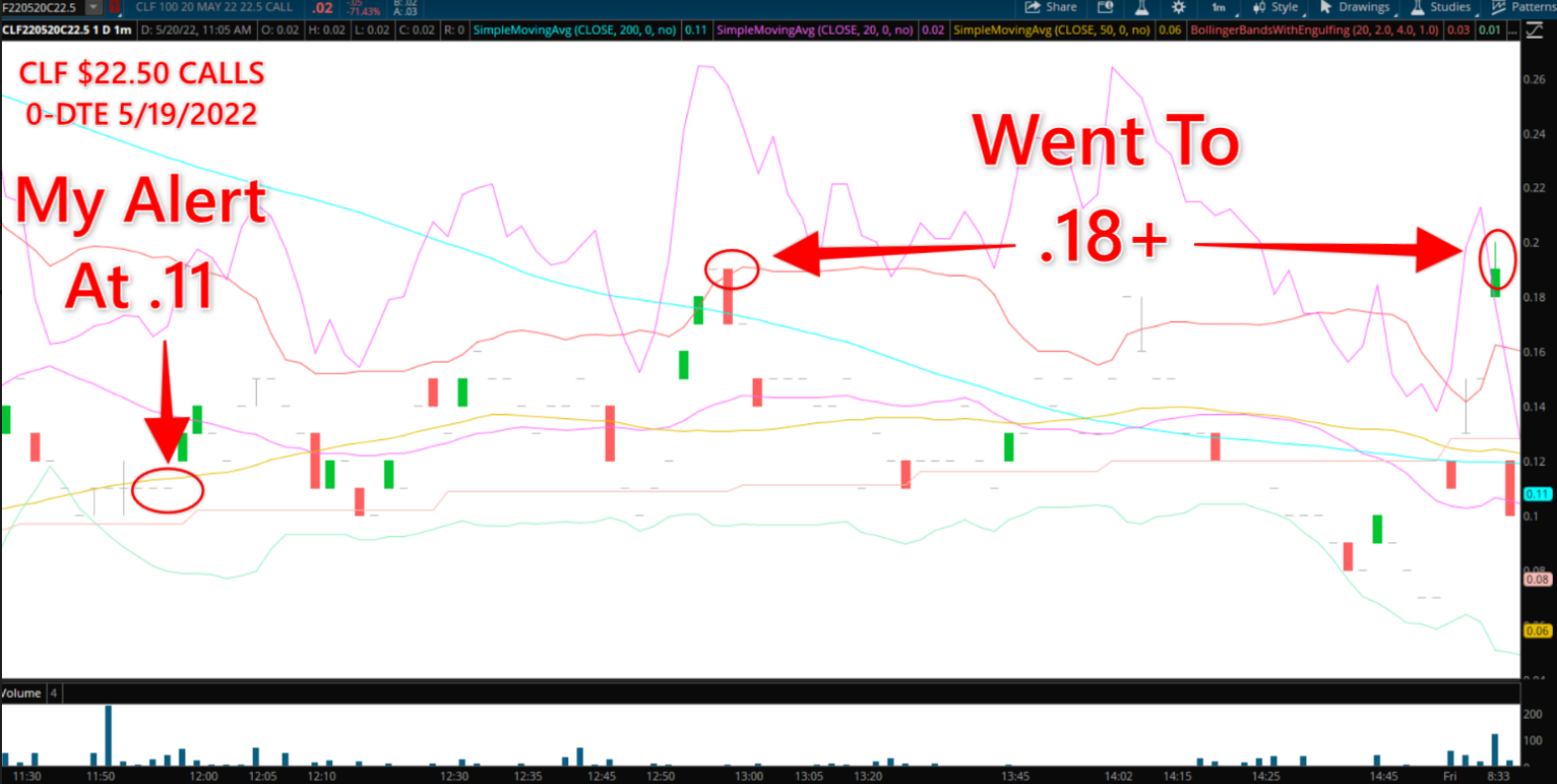 Now, BOTH of these throwbacks came from Thursday's LottoX Live session.  If you aren't a member yet, consider saving on a year of access today.. CLICK HERE TO JOIN LottoX
Okay, that's enough looking back… Because as much as I hope these helped you find some winning trade ideas, I want to talk about what's cooking now in the Fat Cat Kitchen…

MULN
The electric vehicle space has seen better days, and that's why it caught my attention when I saw MULN on the Dollar Ace Scanner this past Friday, 5/20/22.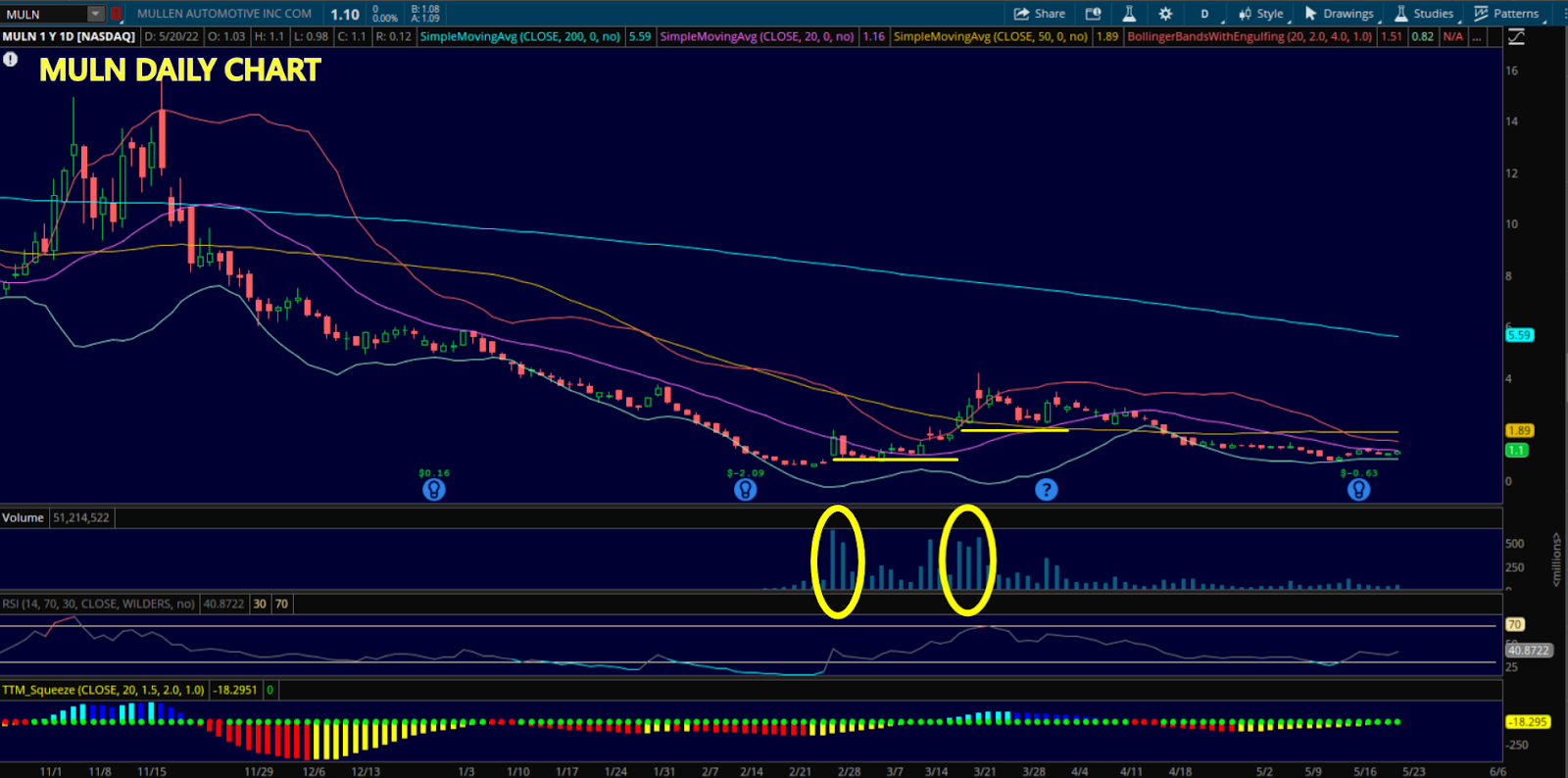 MULN could see a bounce from here because of the underlying market dynamics in addition to technical indicators I'm following for the stock.
What is more…
MULN is now trading just below its 20 day SMA and just reported corporate earnings on 5/16/2022. 
That's why I like the MULN OCT $1.5 call on break above $1.20 here as an interesting play going forward.
NOTE: Names like MULN are what I add to my Dollar Ace Scanner Watchlist, which streams during market hours for my Dollar Ace Members.  That means you don't have to wait for next week's "Hustle" to get these ideas delivered to you..
XOM
With the oil and gas sector still enjoying elevated price action, stocks like XOM  are reaping the benefits with their stock price. But can it last?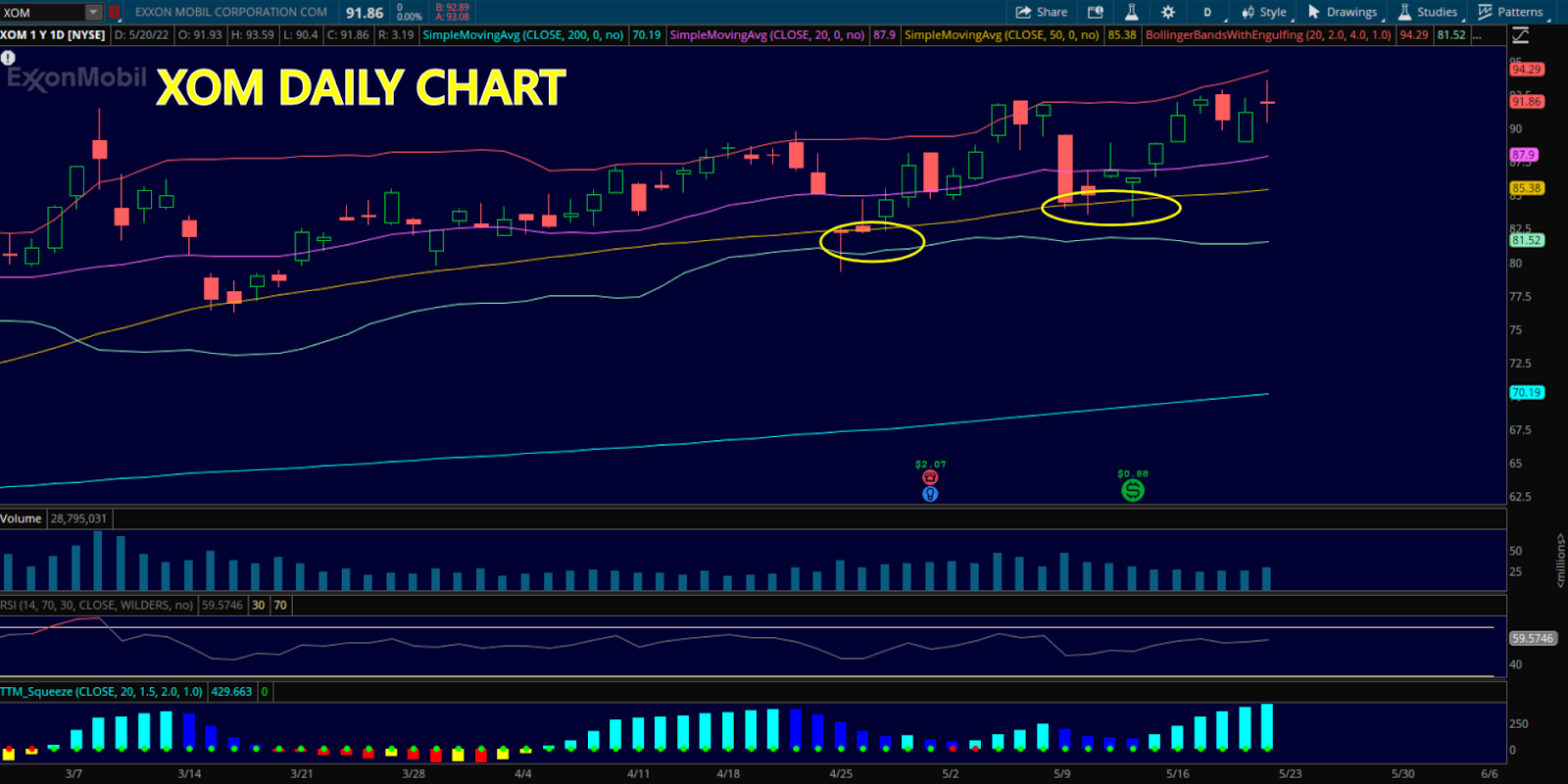 This current move looks decent, but as I've highlighted the stock has a tendency to use the 50 day SMA as a consolidation magnet to then test the top range of the Bollinger Band.
XOM is really in the only bullish sector at the moment. XOM is sitting just below it's highs and I think could break out if energy does. I'd like the June 17 $95 calls on a break back up above $92.50. 
And don't forget that my Dark Pool Picks Scanner streams LIVE for my Dark Pool Picks Members whenever the market is open.
Well that's it for today – Happy trading, Full-Scopers –  I'll be in touch!