12 Growth Stocks to Consider Right Now
M any traders believe that growth stocks are the most beneficial investments, but determining what growth means and how to recognize it can be tricky. Instead of relying on one element to signal a growth stock in 2020, you should take a comprehensive look at the company's historical and current performance. By learning what growth stocks look like and how to identify them, you can develop a strategy that allows you to build an excellent growth portfolio with some profitable long-term investments.
Top 12 Growth Stocks of 2020 to Consider Buying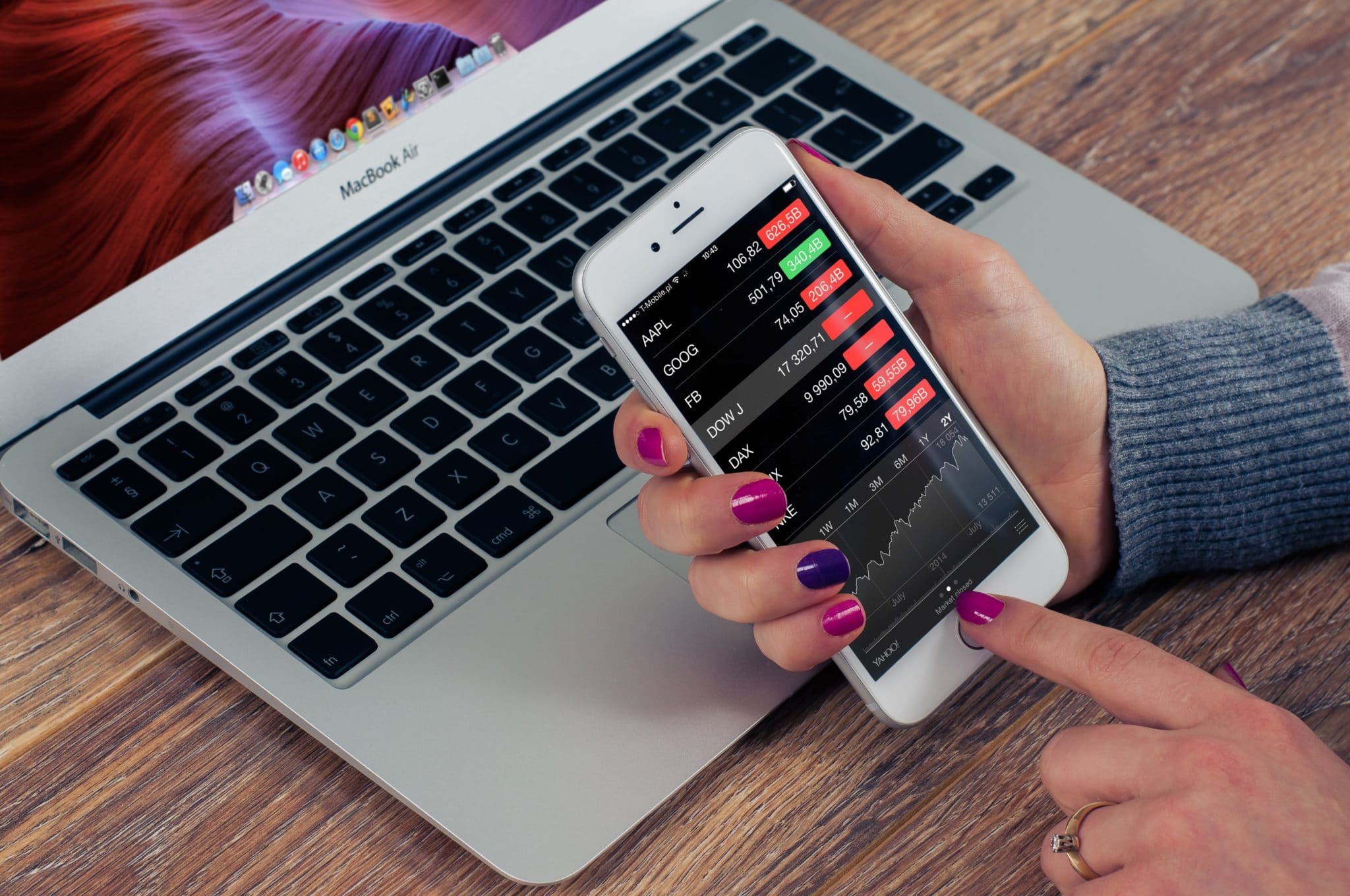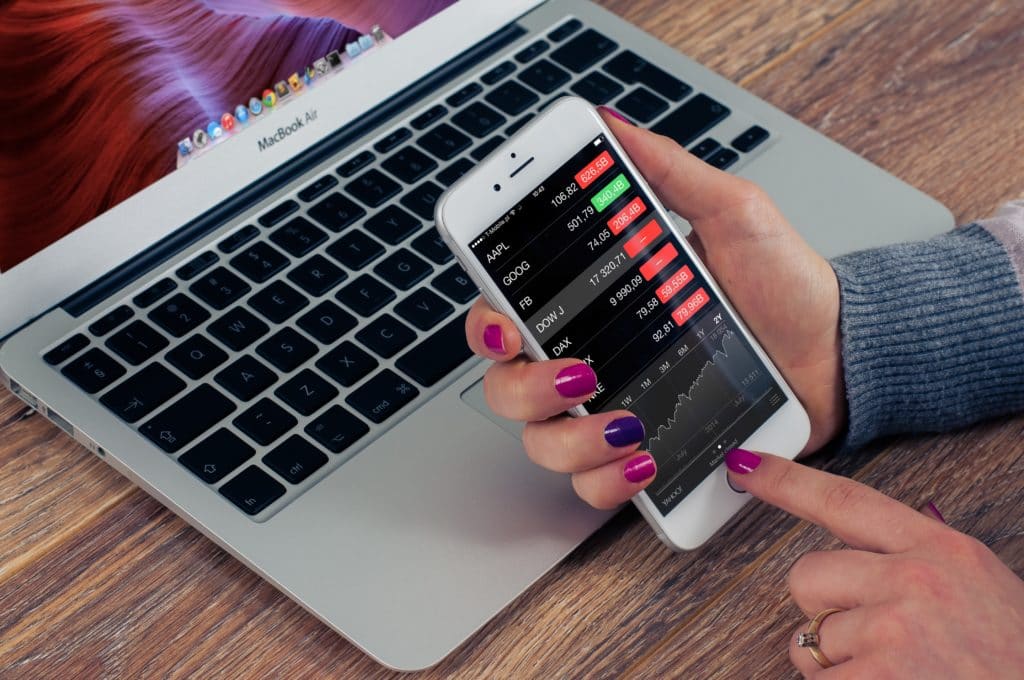 Image via Unsplash by firmbee
When searching for net growth stocks, it's important to identify certain factors that signal true, long-term company growth. With these elements in mind, here are some of the best growth stocks for 2020. Raging Bull is not recommending or advising that you purchase these stocks in any way.
Pinterest
Etsy, Inc.
RingCentral, Inc.
Globant S.A.
Trupanion
Marvell Technology Group Ltd.
Exelixis
The Trade Desk, Inc.
Salesforce.com
Amazon.com
Adobe
Dropbox
Pinterest
As it turns out, social media isn't just a useful way to grow your wealth through networking. Effectively investing in social media can be challenging, but Pinterest (PINS) seems to have a model that promises long-term returns.
Just like with a majority of social media assets, Pinterest earns most of its revenue from advertising. Though users based in the United States are generally considered an advertiser's most valuable commodity, most of Pinterest's future ad-based growth is expected to come from an increase in international users. It has already experienced tremendous growth in these areas over the past few years, indicating that the ad-pricing power of Pinterest should continue to grow.
Aside from the increase in international users, Pinterest is on my list as one of the top growth stock for 2020 because of its potential to evolve into an e-commerce marketplace that provides connections between users and small to medium-sized businesses.
Etsy, Inc.
Etsy, Inc. (ETSY) is an e-commerce site that allows makers to list and sell their handcrafted goods. It's been around and popular for a while, but it's on my list of best growth stocks of 2020 for a few key reasons. Namely, it has outperformed the market, SPDR S&P 500 ETF Trust (SPY), and the discretionary ETF, Consumer Discretionary Select Sector SPDR Fund (XLY), over the past year. Additionally, there has been unusual trading activity historically and recently, signaling big money potential. Over the past several years, it has seen a consistent earnings and sales growth rate, indicating it's a strong long-term investment.
RingCentral, Inc.
Another one of the best-growing stocks of this year goes to RingCentral, Inc. (RNG), an online communications company that has outperformed the market and the technology ETF over the past year. On top of that, the stock has had consistent big money signals for the last several years. Aside from having a negative earnings growth rate, technical analysis shows strong sales growth over the past three years, giving me the impression that this is a beneficial long-term investment.
Globant S.A.
Leading digital and IT company, Globant S.A. (GLOB), is one of the best stocks for growth this year because it outperformed the technology ETF and the market by over 20%. Additionally, this stock has had an impressive sales and earnings growth rate over the past three years.
Trupanion
Typically, insurance isn't considered a high-growth industry, but it is when you're referring to pet insurance. Trupanion (TRUP) is a pet health insurance company for companion animals, like cats and dogs, and they have already managed to secure partnerships with animal clinics and veterinarians throughout the country. Overall, pet ownership has increased in the United States over the past three decades, but more than that, pet owners are increasingly considering their pets to be part of the family, meaning they are willing to spend more to keep them happy and healthy. The number of companion pets with health insurance is currently pretty low, meaning there is huge growth potential within this sector.
Marvell Technology Group Ltd.
When looking at high-growth stocks for 2020, Marvell Technology Group Ltd. (MRVL) caught my eye for a number of reasons. This company specializes in 5G semiconductors, and they consistently outperform the sales and earnings growth rates.
In fact, its earnings growth rate has spiked by an incredible 968% over the last three years.
As if that wasn't enough to convince you that this could be a profitable long-term investment, the stock has also outperformed the market and semiconductor ETF, VanEck Vectors Semiconductor ETF (SMH).
Exelixis
Another high-growth stock for 2020 is Exelixis (EXEL), a drug developer that focuses on producing cancer-focused medications. The company has enjoyed double-digit sales growth over the past several years due to Cabometyx, which is the pharmaceutical company's real driver for growth. Aside from being recognized as an effective second-line therapy for advanced renal cell carcinoma (RCC), it is being studied in combination with an immunotherapy drug. In other words, Exelixis' lead drug has incredible opportunities for growth, which will lead to increased sales growth in the coming years.
The Trade Desk, Inc.
The Trade Desk, Inc. (TTD) is a digital advertising firm and another great growth stock for 2020. Not only has the stock had a large number of big money signals since 2017, but it has also outperformed the discretionary ETF, XLY, and the market, SPY, over the past year. Additionally, the earnings and sales growth rates have grown by over 40% over the last three years.
Salesforce.com
Salesforce.com (CRM) is a customer relationship management (CRM) software that is entirely cloud-based. It was one of the very first cloud companies. Over the past five years, it has grown its sales by about 20%, and it is expected to continue to grow by upwards of 50% over the next year.
Amazon.com
Amazon (AMZN) is already a mega-cap giant worth almost $900 billion, but it shows no signs of slowing down. Analysts are expecting revenue and earnings growth this year due to global demand for Amazon Prime subscriptions. The e-commerce site's advertising revenue and membership subscriptions are expected to triple over the next five years.
Essentially, if you're looking for growth stocks in 2020, there's very little stopping Amazon from holding that title this year and for years to come.
Adobe
In years past, Adobe (ADBE) sold its products in physical form, allowing consumers to use the same software for years. Recently, Adobe, like many other companies, switched to a cloud-based subscription, giving them the ability to earn a profit from the same programs, such as InDesign, Illustrator, and Photoshop, more regularly. As far as the creative segment goes, Adobe has dominated for years, and it is widely recognized as the industry standard for designer and photographer software.
Aside from the 21% of year-to-date revenue growth, this stock is expected to grow its sales by another 17% over the next year, which would mean an increase of a little over 24% for their earnings.
Dropbox
Cloud-based file storage has become so prevalent over the last several years that it's virtually a necessity for individuals and businesses, large and small. Dropbox (DBX) allows users to store large amounts of data for a regular monthly fee, and it showed a 19% increase in revenue over the last year. Not only has this company grown its number of users, but it has also increased the fees, allowing them to make 4% more per user compared to last year. In 2020, Dropbox is expected to grow sales by 15%, which will likely mean an almost 23% spike in earnings.
W hen you're building a growth-oriented portfolio, it's vital that you have a sound strategy
that involves evaluating key signals, such as earnings growth, sales growth, and unusual trading. Before you start trading, spend some time learning key strategies and researching possible investments. With those two things combined, you can effectively identify growth stocks for 2020 on your own, increasing your chances of success and your profits.