Chop…Chop…Chop
This has become a difficult market to trade.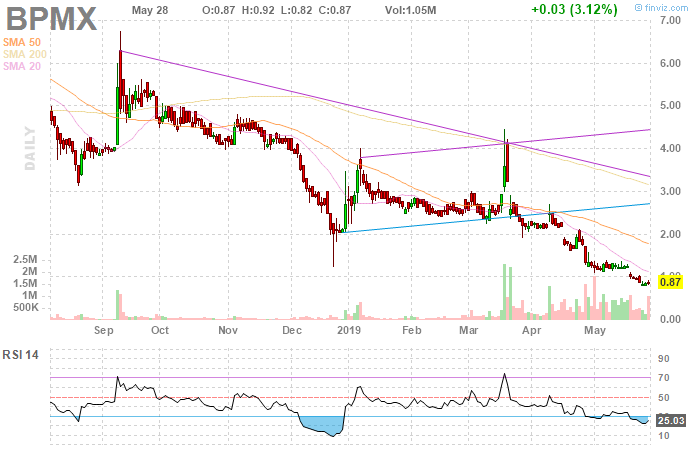 (The SPY has traded in a range, this is a 4-hour chart dating from 4/19 to present)
Why?
Because stocks are hyper-reacting to news headlines pertaining to the President, trade talks, the economy, and the Fed. 
Imagine scouring through charts and finding killer setups to trade each and everyday… only later to get stopped out of those trades…because of some stupid tweet or rumor circulating the newswire. 
That's what is happening to a lot of traders right now—they are getting whipped around. 
If you are in a trade and a stock moves against you and does "something it's not supposed to do" — DON'T fight it, respect your stop and move on to the next trade. 
It's easy to get frustrated in this market…even to the point where one rages and forces trades… I've been there before and it only makes matters worse. 
Be mindful and aware that certain feelings have the potential to harm your trading efforts. If you are someone who is prone to getting angry or frustrated, then step away from your screen and cool off. 
While the market may seem irrational… it doesn't mean we have to be. 
In fact, we control what we trade and how much we risk on those trades. 
Furthermore, if you're struggling with keeping your profits in the current market consider changing things up a little bit. 
For example, if you are in an options trade and your typical goal is to return 50%, look at the idea of taking quicker profits—especially when gains can be erased in a few seconds following a news headline or tweet. 
Another idea is trim and trail. That's when you take a piece of your position off and let the rest ride for potentially greater gains. 
Here are some other tips for you on how to trade a sketchy market:
Add More Stocks to Watchlist But Be Selective.

With very little follow through and momentum in stocks, trading has become harder—adding more names to your watchlist could be a game-changer for you. But be selective with your entries.

Consider Both Sides.

Instead of being a bull or a bear, put together a list of stocks you're bullish on and a bearish list. If stocks are reacting negatively to the news then whip out your bearish stock watchlist and see if there are any plays there. 

Trade Smaller.

If you have less conviction or are seeing that your current strategies are not working then trade smaller. 

Use Wider Stops.

If you trade smaller and use wider stops then you'll be able to adjust to the volatility. If stocks are trading in a wider range then adjusting your stops isn't a bad idea.

Shorten Trade Time.

Swing trading is tough in this environment—day trading or risk defined options trading is better suited. 
Now, if simplicity is what you desire then I have something that you might be interested in. It's an invitation to attend a special event that is being held tonight at 8 PM ET. Of course, I'll be there, and so will Davis Martin.
Davis is unique in that his service primarily focuses on one symbol. In fact, he typically sends his alerts out at the same time, Monday through Friday. 
Talk about easy, steady, and consistent. 
However, Davis has made some incredible adjustments to an already successful trading system that we need to share with you, and it happens tonight at 8 PM ET.  
As a special thank you for registering for this event, Davis is offering attendees a free copy of his latest e-book, Path to Profits.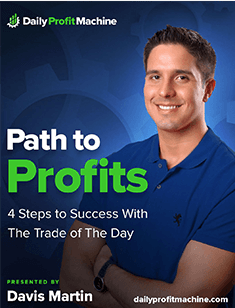 If you haven't done so, register here, and see you tonight!
Related Articles: