Dear Insider,
I (Jason Bond) promised to alert one or two Weekly Windfalls trades each and every day, and I'm delivering. 
I made my strategy public a few days ago and the cash is already rolling in. And I'm not just talking about my account, Weekly Windfalls Founding Members are already making a killing following my trades.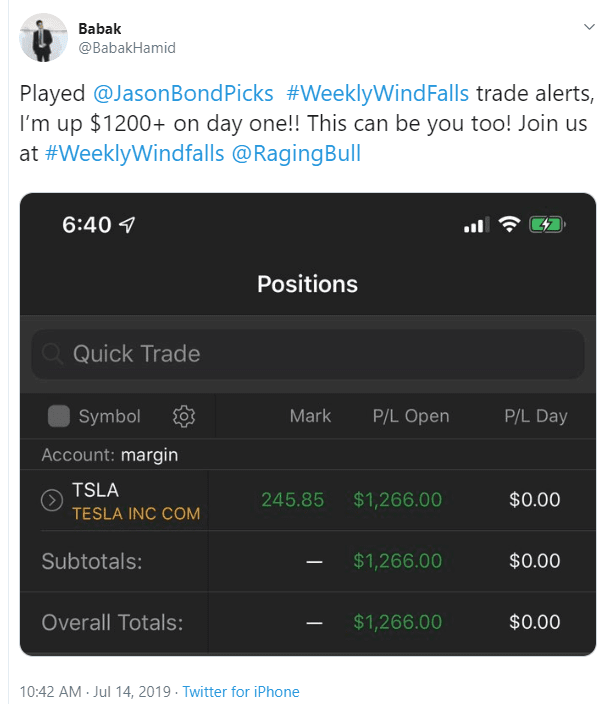 Of course, I'm also personally trading the strategy in my account, and I collect $2,314 from the TSLA trade. I'm convinced this is the best way to trade… you get the leverage of an options buyer, and the consistency of an options seller. 
How? Well that's the beauty of this strategy. I can make money if I pick the right direction…. If prices trade sideways and even if the trade move slightly against me. There's way more ways to win when compared to simply buying options or trading stocks. In fact, my goal is to deliver an 80%-plus win rate on these trades.

And I'm finding fantastic setups Every Single Day. I hope you join me now and become Weekly Windfalls Founding Member while you still can. It's not too late to collect your first Windfall this week!
Did You Miss This? 
Yesterday Davis Martin held a live open house to give traders a peek behind the curtain at the insanely successful trading strategy behind his Trade of the Day.
How successful? Well, 57 out of the past 58 trades had the potential to make traders money.
In yesterday's Open House, for example, he recommended SPY July 19 300 Puts, which he traded LIVE. And IN LESS THAN 30 SECONDS he was able to "sell to close" a winner.
He wasn't the only one that took advantage of the trade:

Most of Davis' trades are closed soon after the market opens. That's what makes Trade of the Day so unique. People can get in and out of a trade quickly and go on with their day. Usually a few hundred or thousand dollars richer than when they woke up.
And TODAY ONLY you can get his Trade of the Day at an outrageously low price. It's a special deal meant for traders who attended his Open House, but we decided to make it available to everyone until midnight tonight.
Kyle Dennis' FDA Watchlist Sneak Peek

Every week, Kyle puts together his millionaire-making FDA Insider Weekly Watch List. It's thorough… this week he found six names with big upcoming catalysts, strong charts and fundamentals that give him a solid risk/reward setup. 
He also listed five stocks with awesome catalysts that he's looking to add to his watchlist soon.
These are the kind of setups that made Kyle a millionaire in the first place. And over the last four years he's AVERAGED over $1M in trading profits.
Small companies that trade mostly based on catalyst don't tend to track the market as much. So no matter what the market is doing, there's always profitable setups to be found if you know where to look. It makes sense for them to be part of ANY trading portfolio.
And while Kyle usually swing trades stocks (1-4 week holds), sometimes his picks deliver profits FAST. Check out a move he caught within a single trading day:

The trade netted him $14,000-plus in a few hours!
Now, here's a sneak peek at some catalyst swing trades with huge upside potential Kyle is keeping an eye on:
Cassava Sciences (SAVA)
Catalyst Dates: Phase 2a data due for Alzheimer's Disease in Second Half  (likely July)
Buy Zone: $1.15 to $1.35
Profit Zone: $1.55 or higher
Stop Zone: $1.05 or below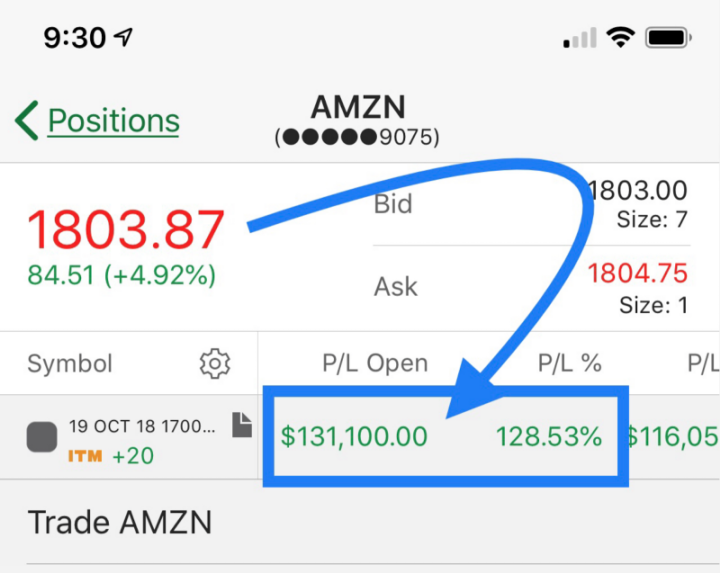 AVEO Pharmaceuticals (AVEO)
Catalyst Dates: Phase 3 updated cancer data due in August
Buy Zone: $.65 to $.75
Profit Zone: $.90 or higher
Stop Zone: $.55 or below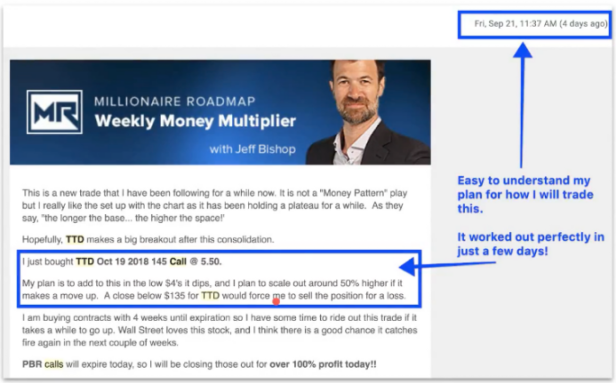 Vanda Pharmaceuticals (VNDA)
Catalyst Dates: FDA Approval August 16th and Phase 2 data in the Third Quarter
Buy Zone: $13.25 to $13.90
Profit Zone: $15.00 or higher
Stop Zone: $13.10 or below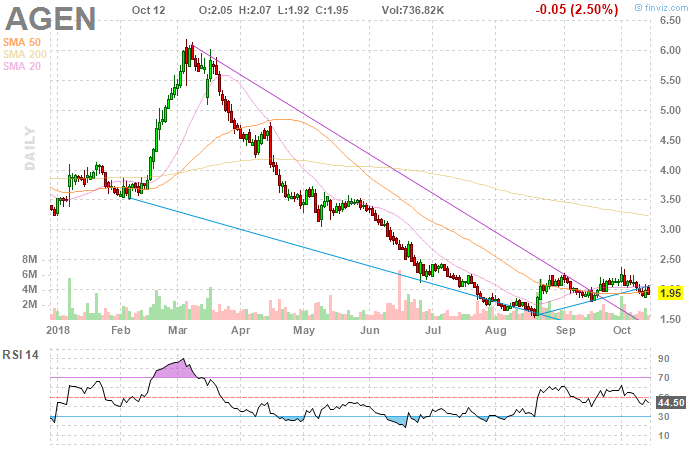 Please note that Kyle doesn't buy every stock in his watchlist. He'll likely add a few of the six on his watchlist over the coming days or weeks when the timing is right.
And just because a catalyst event is in August, for example, it doesn't mean he'll hold through the event. He often takes profit well before that — buy the rumor, sell the news type trades.
If you want to be alerted when Kyle makes his next move, you can join him here at a MASSIVE 80% discount. On top of that, you'll get his Sniper Report for FREE.
Jeff Bishop & Jason Bond

Related Articles: