Dear Insider,
First of all, thanks to everyone that came out last night to our "Most Wanted" event. 
Over 4,500 fellow RagingBull members were there for the big announcement. If for some reason you missed it — we get it, things come up — you can watch the replay for a limited time here.
I interviewed Jason Bond and Kyle Dennis and got to the bottom of a project they have been working on for months. The crux of it is that Jason and Kyle are teaming up and improving how they deliver their services to YOU.
By combining forces, you can now have access to RagingBull's most profitable traders in one place. Yes, you can piggyback on their expertise to make more money, but the real goal is for you to become an expert yourself. 
And it's not just Jason and Kyle teaming up… millionaire traders Nathan Bear and Taylor Conway will be there too. They've generated about $1.5 million in profits this year alone. 
So yea, this is a huge deal. And if you weren't there last night, I encourage you to get all the details while you still can. There's a surprise from Kyle at the end that I think you'll love.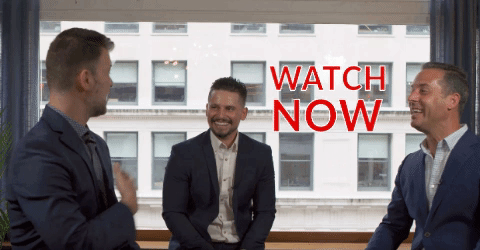 One person I wasn't able to talk to last night was Nathan Bear. As you know, I think he's one of the best options traders and teachers in the world.

He was trading live yesterday in the Millionaire Roadmap room when a presidential tweet sent the market crashing. So I wanted to catch up with him and see what went down yesterday and get his thoughts on the market in general.
Interview With Millionaire Roadmap's Nathan Bear
Jeff Bishop: Wow! Yesterday's market was wild — it was one of the biggest intraday swings I have seen in a long time. You were trading live in the Millionaire Roadmap room yesterday when the market started tanking, how did you play it?
Nathan Bear: Yeah, yesterday was crazy, and we took full advantage of it in the MRM! We were positioned for some volatility with a number of different trades. First, we used the morning rally to take profits on ZTS. We were also positioned with TLT calls and took profits on them as well.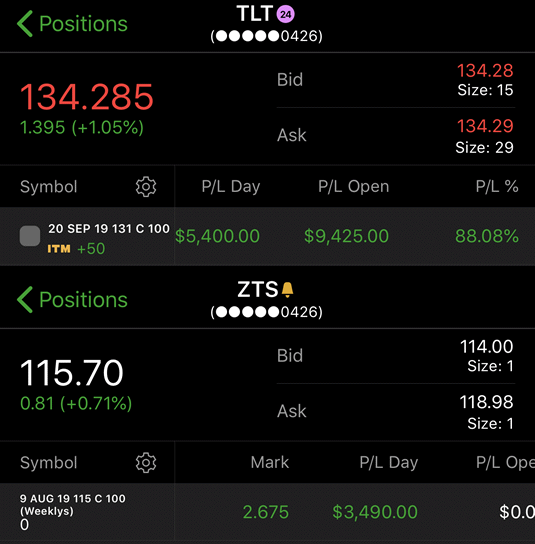 On the short size, we picked up some TIF puts on Wednesday and cashed those out yesterday for a nice win. Finally, the best trade of the day was in NFLX where we picked up a couple of different strikes and netted about 12k!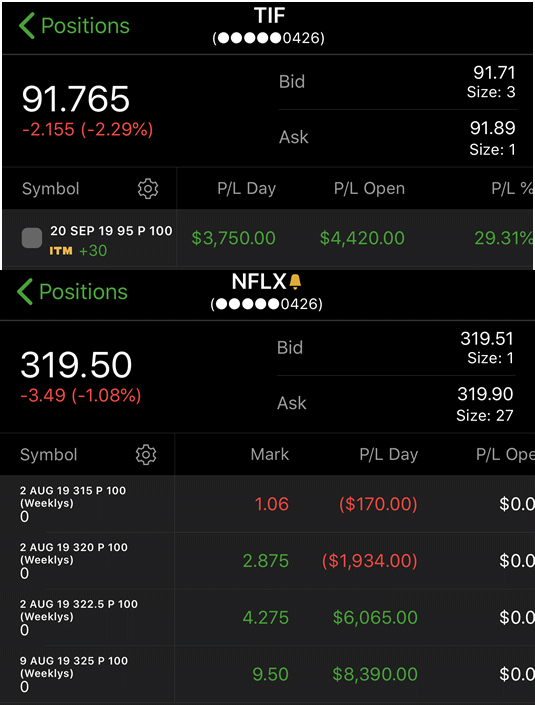 Jeff: What's your plan for tomorrow/next week?
Nathan: Yesterday was the second consecutive day the S&P 500 closed under its 21-day EMA. This is where my green light goes to yellow and it means time to slow down on the long side and let things settle.
Jeff: Does that mean you won't be trading at all?
Nathan: No, it means my account will be relatively light. I might take some shots to the long side, but I'm going to be very selective with the trades I take, use smaller positions sizes and keep stops tight. Additionally, I'll be looking to short rallies from here.
Jeff: Any trades that currently meet that criteria in your book?
Nathan: Yes, at the end of yesterday's trading day we found a great setup.
The trade was spotted by a Millionaire Roadmap member. It meets my risk/reward and TPS criteria — Trend, Pattern and Squeeze.
Here's the chart with my notes: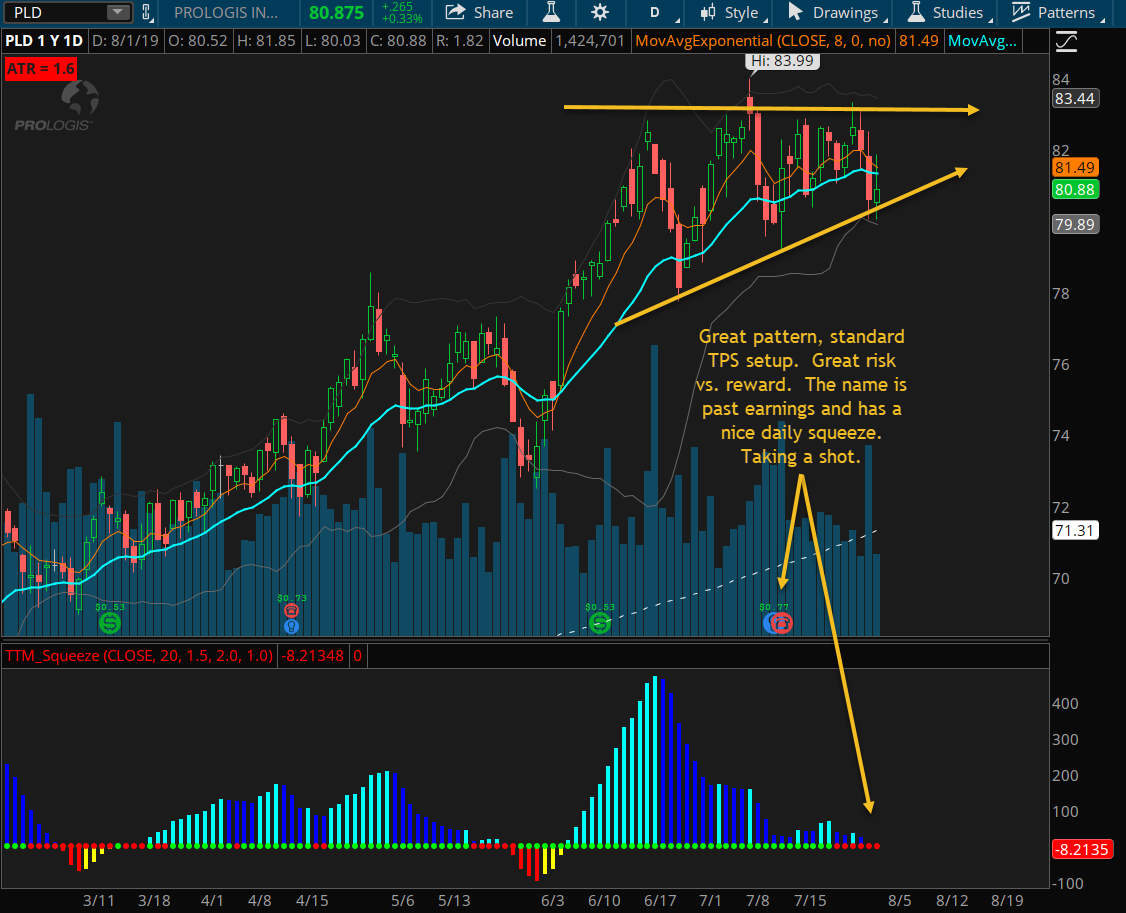 My trading edge is my TPS setup and how I manage trades once I enter them. So here's my plan on this one:

1) Add to the trade under $82 and above the lower BB around $79.50
2) My stop is a daily close under $79.50
3) My target is the Fibonacci 127.2% extension @ $85.30
4) I'm using the PLD 20 SEP 19 $80 Calls to play the setup.
Jeff: Awesome, thanks for that trade idea. 
Volatility Index (VIX) has gone through the roof in the past week — up about 50% since Monday. Does that change your options strategy at all?
Nathan: For me, I love the extra volatility. I will definitely be looking to sell both calls and puts via spreads to take advantage of the rise in implied volatility (IV). I'll also be looking to do more day trading as the intraday ranges on many stocks increase with the added volatility.
Jeff: And any tips for traders after this week's market action?
Nathan: Something to always keep in mind is that it takes a lot to move markets higher, but they go down much, much faster. I often remind traders in the Roadmap room that cash is a position. There's no need to be a hero in a news/tweet-driven market. As things stand, I plan to short the next rally.

Jeff: Great job yesterday, and thanks for letting me pick your brain.
If you want access to Nathan's live training, trading and portfolio, Millionaire Roadmap is the place to be. And today is the best day to join.
Jeff Bishop & Jason Bond

Related Articles: