On Tuesday I told you to tread lightly this week due to the uncertainty in the market. It's very news-driven right now… every tweet and news flash is having a big impact on direction.
From a technical perspective, the S&P 500 is looking weak. I told my Weekly Money Multiplier members this morning that SPY needs to hold $286 or else we could be set for another leg lower. We blew right past that this morning and hit a low near $283.50, before rebounding back to around $287 again.
And UVXY, which is an easy and tradable way to track volatility — and fear — also broke out. It's up about 40% since last Friday. You can partly blame "panic buyers" for the huge jump in volatility.   
What happens is traders take massive positions short volatility (VIX) and long SPY. This works about 95% of the time if you look at historical charts.
The problem is when it doesn't work. Not everyone can unwind their positions fast enough, and you get panic buying spikes as shorts are forced to buy VIX (they were short) and then they need to sell SPY to offset it. This can be a nasty cascading effect.
We saw some of that happening this morning.
I am going to continue to play it cautious, but keep an eye on my live portfolio to see if I am in any new day trades. If you're not a Weekly Money Multiplier client, you can join here and get instant access to my portfolio and my alerts.
By the way, I hope you were able to make it to Nathan Bear's live training today. If you did, I bet you can see why I think he's one of the greatest option traders and teachers you will ever meet. Like I mentioned in the training, Weekly Money Multiplier members also get access to his trade alerts. There's never been a better time to be a member. Especially in this tricky market.   
Today's Trade: Petra Picks Edition
Like Jeff mentioned, we are still in Tweet Zone — every tweet seems to move the market. My (Petra Hess) plan is to continue to be patient. Managing risk is my number one priority right now.
But if we see a pop in the market, I think ZS will be one of the best ways to play it. Shares have held up well during the pullback, and it's bouncing off its 50-day moving average.
Again, the key here is patience. I like ZS above $67.65, and I'm setting my stop at $65.22. I suggest closing the trade before ZS announces earnings on May 30.
If you want to amplify your potential gain from a move to the upside, Heather Cable — my in-house options expert — is looking at the ZS 7/19 $70 Calls.
You should always have a game plan before entering a trade, but that's especially true when volatility is high. If you want to learn about my rules-based approach to trading, check out my 10 Must-Have Trading Tips here.
Kyle Dennis' FDA Insider Watchlist
Kyle doesn't do this often, but he made his FDA Insider Weekly Watch List available to YOU. All these swing trades (1-4 week hold periods) have upcoming catalysts, plus he details buy/target/stop zones for each stock.
These are the kinds of trades that made Kyle a millionaire in the first place. His strategies also work well with small accounts — he recently turned a $5k into $25k in just 3 months!
Aside from upcoming catalyst event, all these stocks have charts he likes and fundamentals that give him a solid risk/reward setup.
Cymabay Therapeutics (CBAY)
Catalyst Dates: Phase 2 data to be announced in 2Q (likely June)
Buy Zone: $12.50 to $13.00
Profit Zone: $14.00 or higher
Stop Zone: $12.00 or below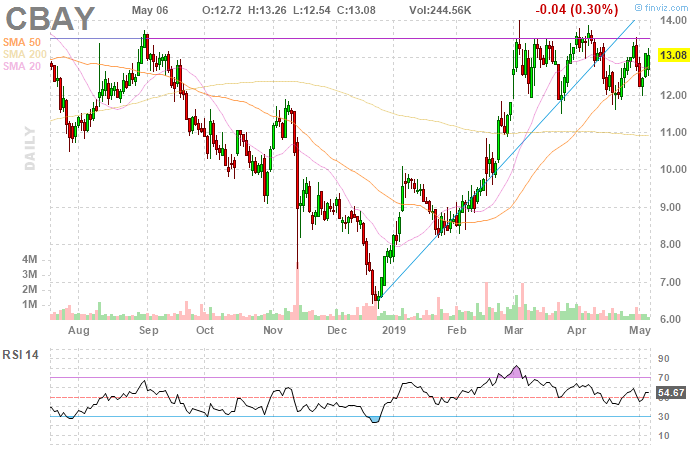 VtV Therapeutics (VTVT)
Catalyst Dates: Phase 2 Type 1 diabetes data due in June
Buy Zone: $1.25 to $1.50
Profit Zone: $1.90 or higher
Stop Zone: $1.10 or below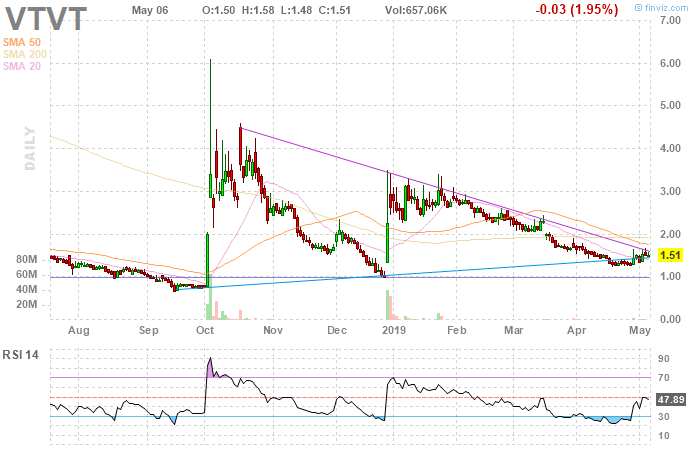 Pieris Pharmaceuticals (PIRS)
Catalyst Dates: Phase 1 data May 22nd
Buy Zone: $3.00 to $3.20
Profit Zone: $3.75 or higher
Stop Zone: $2.90 or below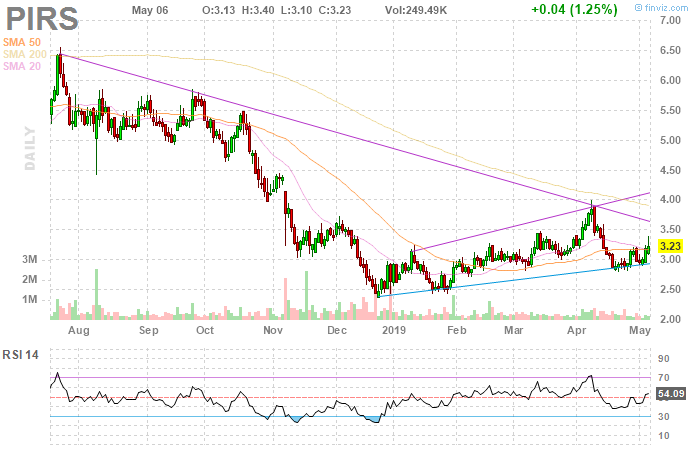 Education Corner: Why Red Markets are an Opportunity
If you're a Daily Profit Machine member, you probably made money this morning.
As many of you know, Davis Martin's specialty is trading SPY (an ETF that tracks the S&P 500) options in the morning. And today, he used one of his three SPY strategies to perfectly time the market.
I asked him to put together a video on how he did it, plus what critical SPY levels he's watching now.
Related Articles: