"Learn as many mistakes and what not to do while your business or product is small. Don't be in such a hurry to grow your brand. Make sure that you and the market can sustain any bumps that may occur down the road." ~ Daymond John
Traders are always in a rush to make mountains of cash right off the bat… trying to take on more risk than they should — in an attempt to take home the coveted "7-figure trader" title.
However, as we all know, taking on more risk than you should, will just put you in a position to smash your account with a baseball bat.
When I first started out trading small-cap momentum stocks… that happened to me all the time — throwing on too many shares in relation to my trading account… luckily, I learned from those mistakes and came out relatively unscathed at the time.
I knew I had to focus on the process and just aim for winners — that allowed me to rise through the ranks… 
… and that mindset allowed me to develop my best strategy to date — one that not only increases your odds of success but allows you to place trades with defined risk.
Remember the quote from earlier?
It's true that you should learn as many mistakes and what not to do while still small, especially when it comes to trading. However, I've already worked out the kinks for everyone…
… and the strategy has proven to be quite successful.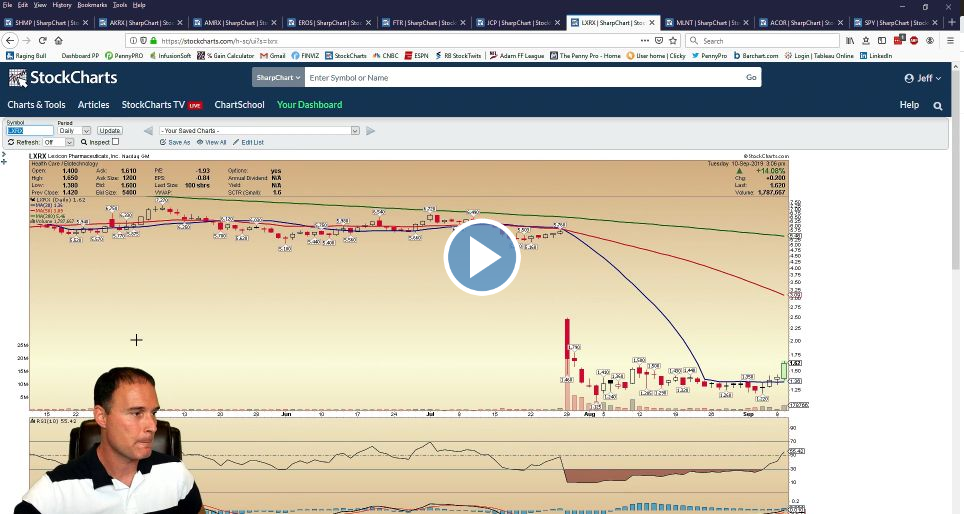 I haven't lost a single trade using this strategy for 3 straight weeks… and the profits are adding up fast.
The reason I've been able to this is that I take — more or less — the same position sizes… and just focus on locking in winners.
So what's the key takeaway here?
Don't focus on throwing down massive positions thinking you'll be an overnight success.

Trade strategies with high win rates.

Focus on the process and start out small. If you have a $10K account, don't try to put $5K on a single position.

Journal and review your trades, that way you can see what's working for you and what's not.
Lastly, I want to leave you with a position I'm in currently. I placed a strategic bullish options bet on Facebook (FB)… and I believe it could stay above $190 by the end of Friday.
Related Articles: