Fellow Insider,
I (Jeff Bishop) hope you were able to make it to my interview with Trish Regan yesterday. It was jam-packed, with 4,000 fellow RagingBull members watching live.
If you weren't able to watch it for whatever reason, my team has made a replay available for a limited time.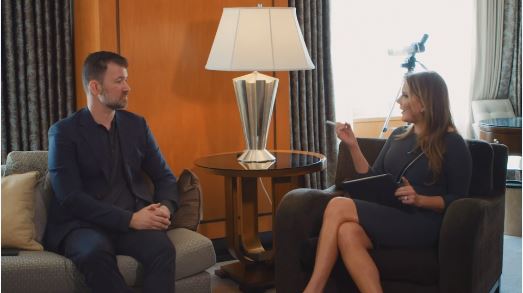 And make sure you stay until the end of the interview. Not only will you get a trade idea that I think has 100%-upside potential, but I'm also giving away a bunch of freebies.
What (Else) Is Happening Right Now 
As I mentioned earlier this week, Nathan is joining the Weekly Money Multiplier team.
Nathan just crossed $250,000 in 2019 profits. He did all while live streaming his trades. I'm excited to have him onboard.
To kick things off, Nathan is hosting a live options and trading training session. He'll be sharing how he consistently finds profitable trades in any markets.
I'm making this available to all RagingBull Insiders, not just my subscribers.
But it's starting now. Click here to join the room.
*Kyle Dennis just posted a great video on how he finds stocks about to make a big move higher. 
He' reviews the chart pattern… the catalyst… and the move.
In this case, it was a sympathy play involving the upcoming Lyft and Uber IPOs.
From The Community
I told you I'm psyched about Nathan joining the Weekly Money Multiplier team. He's one of the best trades I've ever met. He's smart, disciplined, experienced and consistently profitable.
But you don't have to take my word for it. Here's what his students have to say:
hakim mal: I'm up 220% on the Netflix butterfly you showed us yesterday. Thanks bro!
stojanche tra: Netflix 92% thanks Nathan
torrey wel: Thanks @nate off QRVO +125% overnight!
edwin par: started last week with 7K now have 15K thank you NATE
hanieh nas: 4000 profit on AMZN this week
michael har: You are the man up 31 k so far this week
ken kin: yes up about 6k in 2days. ist winning week in a while
branden rus: Great Day for me!!! 1500 day
j8586: NATE bought the NFLX weekly 380 call Tuesday for 33 cents and sold them for 2.20 yesterday.
keith row: Up $23k on closed trades and another $6k unrealized that are still open
anant dev: Thanks a lot Nate for your time teaching and changing my trading around. Up 100% on AZO. It's not just this one trade but you have taught me to find my own trades and work with them…I will be forever thankful !
Make sure you don't miss his live training which is starting now. Just follow this link to get into the room now.
Jeff Bishop & Jason Bond
Related Articles: