Dear Insider, Jeff Bishop here.
Have you ever opened up your trading platform, saw flashing lights… stocks moving all over the place and just froze up, not knowing what to do?
It happens to a lot of traders… because they're bombarded with so many stocks to pick and choose from — deciding which one to be bullish or bearish on becomes overwhelming.
This is a problem of "overchoice", thinking about all the risks and potential outcomes, causing your head to spin so much that you're put into a daze and just forgo all the opportunities out there.
If that's happened to you, there's a quick solution… trade less. That will allow you to remain hyperfocused and simplify your trading.
For example, every Monday morning, I focus on just one trade — my highest conviction idea, what I call my Bullseye Trade. The goal is to return triple-digit returns every single week.
So how do I find these trades?
I think it'll be easier to understand the importance of trading less and being more efficient if I walk through the thought process behind my recent 70% winner overnight (not the 100%+ return I expected, but I'll take those quick profits when it happens that fast).
Walt Disney Co. (DIS) was my pick last, and here's what I saw on the hourly chart: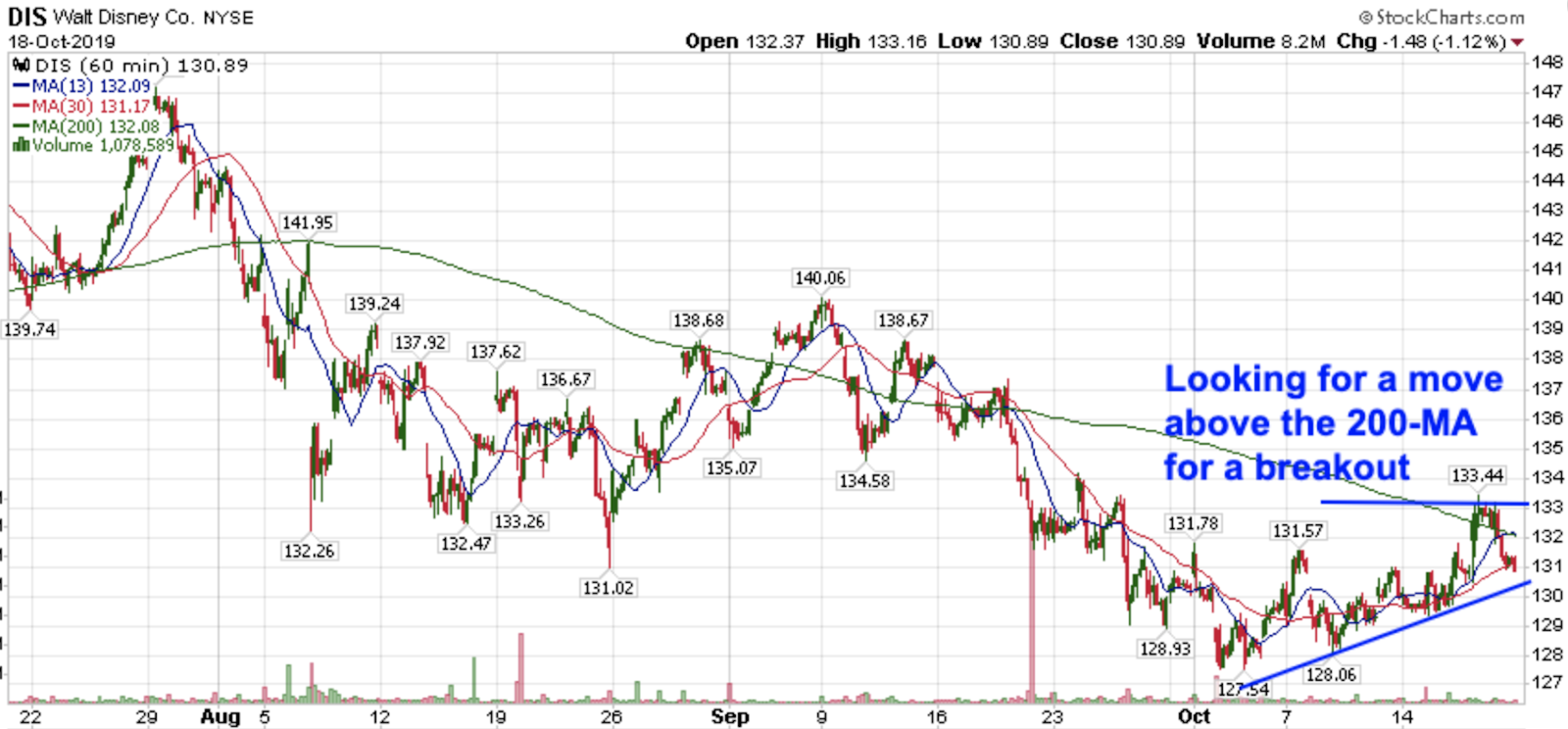 DIS has been beaten down… but the stock releases earnings on November 7, and I was looking for it to bounce and run up into the event.
Not only that, but the stock had a nice uptrend in place, and I looked for DIS to find strength and break above the 200-day simple moving average (SMA) — the green line in the chart above.
Pretty easy, right?
Once I developed my thesis, I had my eye on the DIS Nov 1 2019 $129 calls.
Here's the exact email I sent out to Bullseye Trades clients: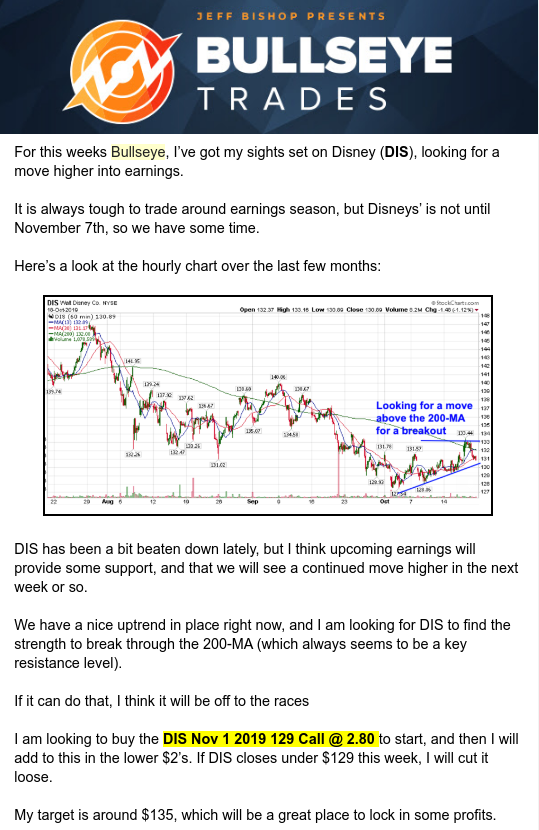 By focusing on one trade, I don't have to deal with the problem of trying to manage a massive portfolio… and I could set it and "forget it".
Generally, the holding time is just a few days… but DIS was on fire the day after I got into the calls…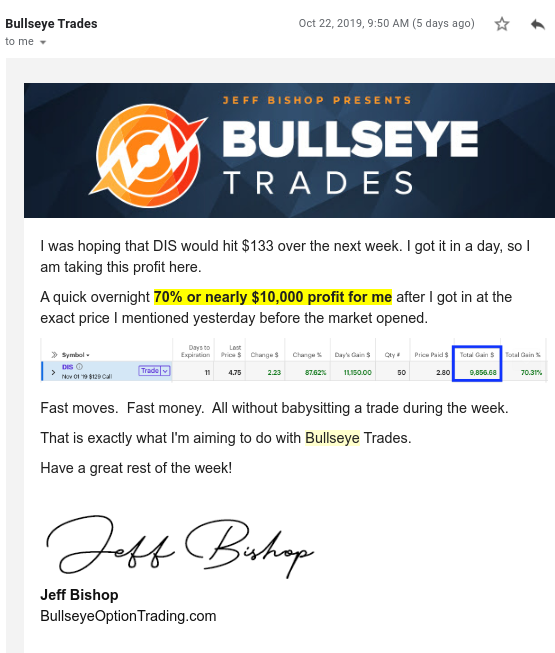 I wasn't the only one profiting off this monster overnight winner…

Tomorrow is a new trading day… and I'm sitting at my desk all day to craft my next highest conviction trade idea.
If you want to wake up on Monday knowing EXACTLY what to trade… you can get my latest Bullseye Trade delivered straight to your inbox before the market opens in the AM…
… all you have to do is make sure you cross your T's and dot your I's right now.