What. A. Week.
Markets ripped higher, and are now sitting right below all-time highs.
Guess the pundits were wrong about the markets being on the verge of collapsing, huh?
And across RagingBull, our gurus took advantage of the move higher and were able to close some pretty epic winners. I won't bore you with a list of gains — that wouldn't help you anyway — but I do hope your account is sitting pretty after this week.
Besides, I've got better things for you to read… our best ideas that can actually help you become a better trader starting this Monday. I've put together our best material from all of RagingBull, which includes:
Jeff Bishop's expectations of what the market will do next (plus a must-see chart).

Petra Hess' daily trading routine that helped her amass $2.4 million in trading profits.

What small caps and IPOs have in common, and how to spot when they're about to break out.


And how to avoid the three biggest day trading pitfalls so you can get on the road to consistent profits, according to Davis Martin.
And one last thing. If for some reason you missed my chat with Jeff Bishop and Ben Sturgill regarding the best way to trade IPOs, I suggest you check out the replay.
IPOs are something we haven't talked enough about here at RagingBull, but we've put an end to that. Too much money is being left on the table by ignoring them.  
You can watch the interview here for a limited time. I hope you find what Ben has to say as insightful as I did.
Without further ado, here are some of the top lessons and trades this week.
Don't Forget Your Homework
I really hope this isn't you, but…
…if you stumble out of bed as the market is opening and expect to make consistent money trading, good luck.
If that's possible, I've never seen it happen.
Instead, I recommend you have a trading plan and a regular routine that gets your trading day started off on the right foot.
In this post, Petra Hess will show you what she does to prepare for the trading day.
It's the same routine that has helped her make more than $2.4M in trading profits (continue reading)…
This Chart Says Markets Are In 'Party Mode'
A few weeks ago, Jeff Bishop told you exactly what he expected the markets to do next.
He got a bit of heat for it, since almost no one expected the markets to rally the way they have in September. But he did…
Those who took advantage of his market call are probably sitting on some pretty nice gains right about now… so what now?
In this post, Jeff breaks down what he's seeing in the market. Where he expects market support and how he expects the next few weeks to play out.
There's also a chart you need to see. It tells you everything you need to know about the market right now (continue reading)…
3 Common Day Trading Pitfalls And How To Avoid Them
I know from firsthand experience talking with newer traders that most think day trading is risky.

And without a doubt, it can be, if you don't know what you're doing.
But if you have the right system, guidance and can avoid common pitfalls, it can be an extremely profitable endeavor.
Here are three of the biggest mistakes and how to avoid them according to Davis Martin (continue reading)…
The One Thing Small Caps Can Teach Us About IPOs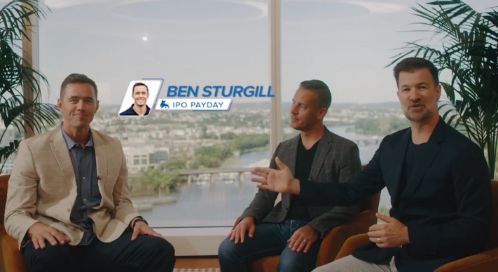 After talking with Jeff Bishop and Ben Sturgill about IPOs on Thursday, all I could think about were the charts that Ben showed me for profiting from the three phases of an IPO.
When he showed me the first phase of an IPO, I realized that the pattern he plays is one of my favorites for trading small-cap momentum stocks.
And like IPOs, small-cap momentum stocks don't care what the overall market is doing…  
…and this simple pattern helps you pinpoint exactly when to buy a stock poised to breakout (continue reading)…
Related Articles: