Some of the biggest money-making opportunities this year have come from one of the most misunderstood corners of the market.
The moves are explosive — no matter what the market is doing. And best of all, there's several completely new opportunities minted every single week.
I'm talking about initial public offerings (IPOs) — companies that just went public and can be traded on regular stock exchanges for the first time ever.
And although I'm no stranger to trading IPOs — I've made some massive gains from Lyft and Beyond Meat, for example — I don't think we've fully taken advantage of the profit potential IPOs offer here at RagingBull.
But that ends this Thursday. I'm hosting a live event with Ben Sturgill — an IPO expert — to get everyone up to speed on this lucrative market.
This is a one-time event, and you must register now if you want to attend.
Here are just some of the topics we plan to cover:
Why you should trade IPOs over regular stocks

Ben's "green, yellow or red light " IPO trading system.

Why IPOs make such explosive moves, no matter what the market is doing.

The life cycle of every IPO and how to profit at each phase
Ben Sturgill will pull the curtain and unveil the secrets to trading IPOs. By the time the event is over, you'll know exactly which IPOs to pull the trigger on and when.
Make sure to register now and attend on Thursday. I truly believe this will be one of the most interesting events in RagingBull history.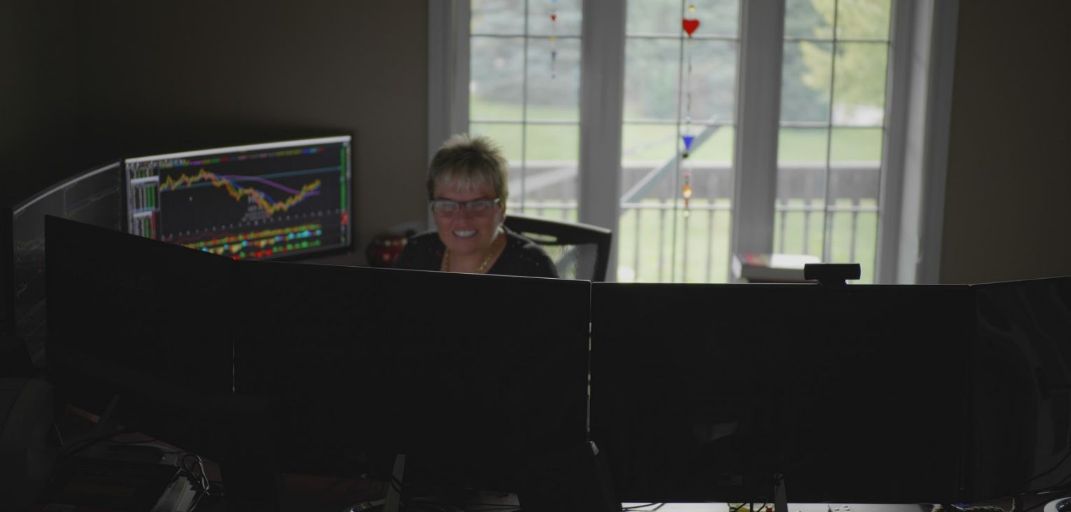 When to Buy a Bottom
One of the most difficult things to do as a trader is time when to buy stocks that are falling.
That said, it can be very lucrative — stocks that plummet, more often than not, eventually bounce higher, fast.
The key is to know which down-trending stocks are worth buying and which are a waste of your time and money.
Luckily, Petra Hess has developed a few chart setups that help know exactly when to buy a falling stock.
In this post, she shares one of her top patterns for identifying if and when a stock may bounce (continue reading)…
Taming The Beast They Call Options
Jason Bond made a name for himself (and millions of dollars) as one of the best penny stock traders in the world. And for the most part, he stayed far away from options in the early part of his career.
That all changed this year, when he developed what he calls the best strategy he's ever used.
He figured out how to simplify options trading and even make it as easy as stock trading… but better.
Check out Jason's breakdown of his Weekly Windfalls options strategy and how it allows him three different ways to win on a trade (continue reading)…
Trouble Getting It Up? Try This For Size
If you're burnt out by all the market volatility and head-spinning news, I have just what you need.
What if starting tomorrow, you could completely ignore the China-trade war story, tweets, and rumors. Moreover, be in a position to profit off tomorrow's finest stocks—a day in advance.  
Sounds ideal, doesn't it?
Well, that's exactly what Jeff Williams' Boost strategy allows you to do. Here's what you need to know about the strategy (continue reading)…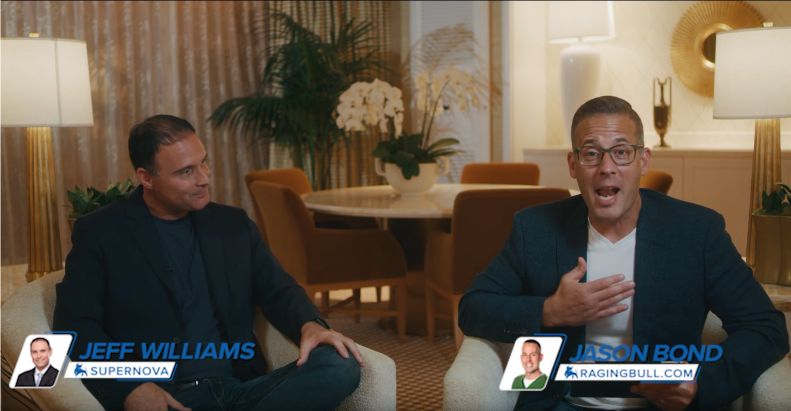 Started From the Bottom…
They say it takes money to make money….
But if you're a long-time RagingBull reader you know that's categorically false.
I'm proof of that… Jason is proof of that… and so is Jeff Williams.
But Jeff takes it a step further and proves it to his members a few times a year by starting an account and funding it with $3k – $5k. Then, using his penny stock system, he shows his members exactly how to multiply that account by 2X… 3X… 4X…
In this interview article, Jason Bond interviews Jeff Williams and gets to the bottom of how he's able to consistently grow small accounts (continue reading)…
Related Articles: