It's been a wacky market, to say the least.
Since when does the market start ramping up when one of the world's largest companies, Amazon.com Inc (AMZN), missed earnings and sold off?
I don't know about you… but when a company as massive as AMZN witnesses a drop in earnings, it could be a bad omen.
For now, everything seems all rosy with the market near all-time highs…
… but this is the time when all the longs and "buy the dippers" could get the smackdown.
The big question that many traders have on their minds right now is whether they should try to play for the break out in the market… or short it near highs.
However, when it comes to the market, making moves on a "hunch" is not the way to win.
Instead of piling into the market in one direction… I like to remain market neutral.
Why?
Well, when you're market neutral — you have a mixture of positions that will make you money when the market goes up… and some for a potential sell-off, as well as other trades that don't necessarily move with the market.
For example, I'm currently long:
CGC Nov. 1st $20 call for $0.95
UVXY Nov. 15th $24 call for $1.35 – added more at $0.96
LK Nov 15th $19 call @ $1.05
You might think since I'm in call options, I'm playing for a move higher… right?
However, I also have some spread trades in my trading account.
TLT Oct. 25th $137/$139 put spread for $0.49
YETI Oct. 25th $33/$34 call spread for $0.40
BA Oct. 25th $320/$325 put spread for $1.70
NFLX Oct. 25th $275/$280 call spread for $1.25
LULU Nov. 1st $200/$202.50 put spread for $0.90
MTCH Nov. 19th $70/$75 put spread for $2.25
CRWD Nov 19th $40/$45 put spread for $1.19
By having this mixture of positions… I can go to bed just fine and not wake up in the middle of the night to check the market to try to figure out how much pain I'll be in, come the opening bell.
You see, trading doesn't have to be about following what the overall market does…
… and some of the savviest entrepreneurs know that's the key to making money.
The last thing you want to happen is for you to be long market-related stocks… and wake up to a massive gap down or vice versa.
"I can't wait to wake up in the morning – because whether the market goes up or down, I'm going to make money no matter what." ~ Daymond John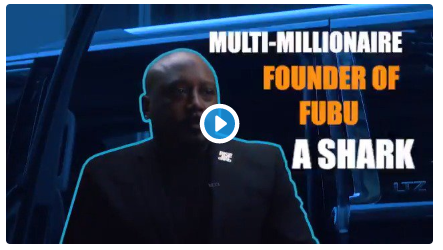 We get it, not everyone has the time to manage their positions because they might have full-time jobs or families… so they can't stare at their screens all day.
My good buddy Jason Bond developed an exciting strategy that allows you to do just that… and he's going to bring it to the masses alongside the star of Shark Tank and CEO of FUBU Daymond.
They're going to provide you with a blueprint to start taking names and cashing checks… in any market environment.
I encourage you to be in attendance for the world premiere of Titans of Trade this Tuesday, October 29 at 8:00 PM ET.
We're nearing capacity, so don't put this off for any second longer because you'll run the risk of missing out on this invite-only event. Secure your spot now.