Crackdowns on Chinese stocks in the U.S market, including IPOs, are impending.
Ongoing geopolitical tension between the U.S. and China, the impact of the coronavirus, and recent accounting scandals in Chinese companies on U.S. exchanges are currently bubbling over.
The trade war negotiations between the U.S. and China have made slow progress, even since the signing of the phase 1 deal that took over 18 months to reach.
The coronavirus disease originated in the Chinese city of Wuhan in late December and has since claimed over 106,000 lives in the United States.
Luckin Coffee (LK), the most high-profile U.S. listed Chinese stock, recently took a 80% nosedive after Muddy Waters revealed that the company faked their numbers by $314 million between Q2 and Q4 last year.
LK was just one among others accused of fraud, including video streaming site iQiyi (IQ) after Wolfpack Research determined that it exaggerated revenue by as much as $2 billion.
While China's relatively quick recovery from the coronavirus would otherwise signal an upcoming influx of Chinese listings, these recent scandals especially have greatly damaged the reputation of Chinese issuers.
So today, I want to briefly delve into Nasdaq's new IPO listing requirements, which could limit Chinese IPOs.
Then I want to discuss how all of this could affect the trading prospects of China's Dada Nexus (DADA).
It's a local on-demand retail and delivery platform set to IPO on the Nasdaq this week.
New Restrictions Will Push Many Chinese Nano-Caps Back Overseas
A couple weeks ago, new legislation passed by the senate will demand that Chinese companies more closely follow U.S. audits and regulations.
On top of that, new Nasdaq rules will make it more difficult for companies to get listed on this U.S. exchange.
That includes companies from China, as well as some other nations.
The new rules will state that these companies must meet one of two criteria:
Raise a minimum of $25M in their IPO

Raise at least a quarter of their post-listing market capitalization
This is the very first time that the Nasdaq has imposed such restrictions on the value size of any IPO.
It will put significant pressure on smaller Chinese companies especially, which up until this point have been fairly prevalent.
Since 2000, 155 Chinese companies have gone public through the Nasdaq exchange and 40 of them drummed up less than $25M in public debut.
Though the CEOs of these Chinese companies will continue to favor listing in the U.S. for access to its lucrative capital market, they will be forced to look elsewhere.
The most likely new listing locations will be Hong Kong and London.
Dada Nexus (DADA) Will Brave Washington-Beijing Tensions This Week
Dada Nexus is a local on-demand retail and delivery platform that reminds me a lot of Postmates.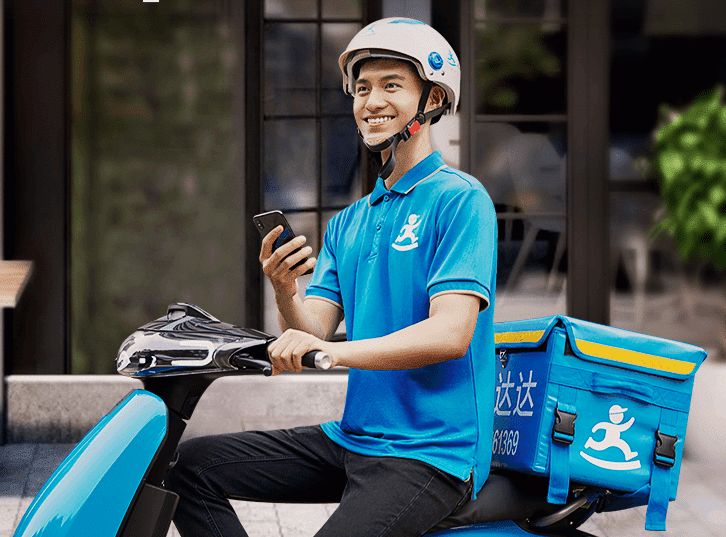 Source: Dada Nexus
Something that I like about the company at the moment is that I feel it could actually benefit favorably from the coronavirus.
Lockdowns have caused an increase in demand for delivery services in major cities throughout the world, including China.
The company could also follow the footsteps of recent Chinese IPO, Kingsoft Cloud Holdings (KC), which has benefited favorably from the current market conditions.
That said, Dada Nexus saw losses grow to 2.46 billion yuan ($344.97 million) last year from 2.39 billion yuan in 2018.
DADA Will Make the Nasdaq Cut— By a Longshot
DADA plans to raise $264 million by offering 16.5 million American depositary shares (ADSs) at a price range of $15 to $17.
Assuming all goes according to plan, even the low end of the company's target range will put it above Nasdaq's new $25 million minimum requirement.
At the middle of it's proposed range, Dada Nexus will boast a $3.5 billion market cap.
Not only that, some big U.S. names will have a stake in it.
JD.com and Walmart have plans to throw down a joint $90 million worth of ADSs in the offering.
BofA Securities, Goldman Sachs, and Jeffries will be the underwriters for this deal.
Whether or not I decide to trade DADA, either long or short, my premium IPO Payday subscribers will immediately find out.
If you're not a subscriber and would like to learn how I'm potentially trading DADA or countless other exciting IPOs — like the GAN stock I banked 70% profits on last Friday — you can consider joining here.