The IPO game right now is all about looking for opportunities in companies that could actually benefit from circumstances created by the coronavirus. 
Now, if you've been following along with my IPO Payday emails recently, you know that I've already been hunting down profits in some of the most obvious work from home IPOs. 
I'm talking about ones like Slack (WORK) and Zoom (ZM), which have enabled companies to conduct business as usual, all thanks to their user-friendly communications applications. 
Zoom downloads have soared through the roof over the past couple of months as companies have been forced to conduct their business meetings remotely. 
I already crushed the stock twice in my trading, taking 225% profits on it back in February and 80% profits on it late in March. 
Heck, I even jumped on a fun happy hour conference call recently with some members of the RagingBull team following a nice long week.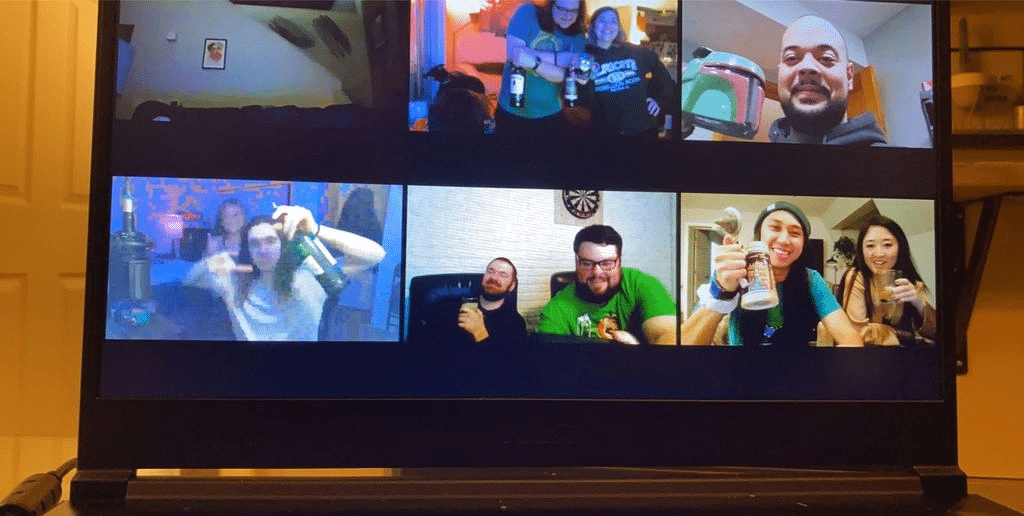 But ZM and WORK aren't the only IPOs that have drummed up more interest than usual. 
Chewy (CHWY), the online pet supplier stock I recently made took $5K profits on, has trended upward since mid-March as more and more people are getting pet food delivered to their homes.
Peloton (PTON) has even made big moves since mid-March as well. 
As stocks like Planet Fitness (PLNT) have been hit hard by fitness facility closures, Peloton's at-home cycling equipment and classes you can follow along with online have risen in popularity.  
All that said, the opportunities in companies like these are too savory to resist lately.
So don't let anyone tell you that the reduced number of IPOs registrations right now should steer you away from this corner of the market. 
In fact, right now I'm eying up some profits in one IPO that could potentially assist directly in the coronavirus efforts in a way that you would least expect.  
Smile Direct Club's 3D Printing Abilities Could Supply Coronavirus Relief
You may regard Smile Direct Club as a company that simply helps people achieve shiny white teeth, but hiding behind the surface of this company is potentially something much more.  
The company is a huge 3D printer because it needs to create clear plastic teeth aligners in mass. 
In fact, the company is one of the largest 3D printing manufacturers in the United States.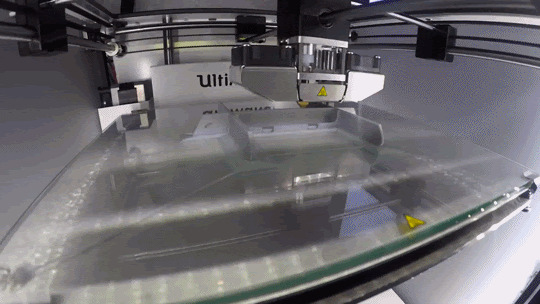 According to a recent press release, Smile Direct Club recently decided to open up its manufacturing facility so that it can partner with medical supply companies and healthcare organizations. 
And this promise is not to be taken lightly. Many government officials have warned of an impending medical supply shortage. 
That means that Smile Direct Club could be in a very pivotal position to crank out tons of medical supplies needed to combat the coronavirus. 
And this includes a variety of items made from plastic materials, such as medical face shields and respirator valves. 
Smile Direct Club is actively seeking out partnerships and is urging medical companies to contact them. 
As SmileDirectClub Chief Executive Officer David Katzman said,
"Reports of medical supply shortages are very concerning and we have the production capacity to help in the printing of plastic materials.  Due to recent automations that increased our printing output capacity, we're able to easily add this production to our current clear aligner therapy lines. We urge any company or health organization that could use additional production resources to reach out to us directly."
So it may be not long at all before a bit partnership hits the headlines and the SDC stock pops way up. 
Watch These SDC Levels for a Potential Breakout
There's a whole lot of potential in this stock play right now. 
But if you're thinking about jumping in, I recommend that you start small. 
When I was looking to jump into this stock last week, it had a strong chart pattern and made a few good intra-day runs toward the end of last week.
I recently spotted some unusual options activity in this stock, which means there is a good chance someone must know something. 
I'm looking for this stock to break above $5, but we shall see. If it breaks below $3.75, I would recommend cutting it loose.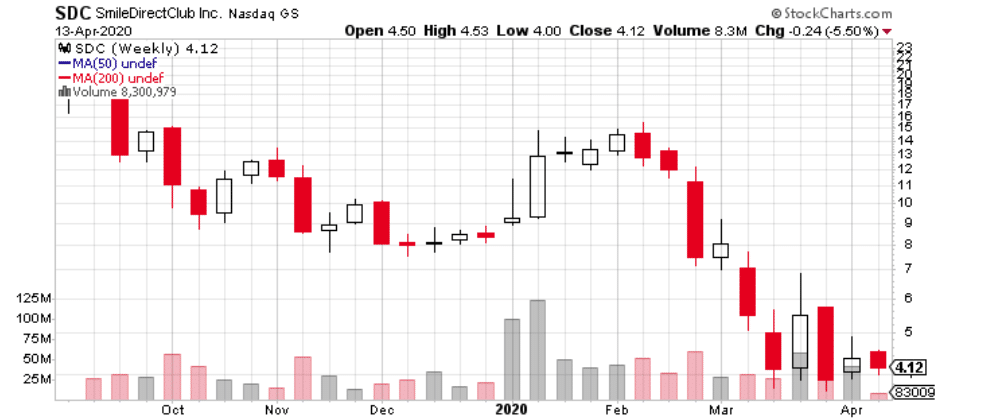 To find out exactly how I'm trading SDC and other IPOs like it, make sure to check out my exclusive IPO Payday service here.