As a former pro basketball player and longtime sports fanatic, I'm going to come right out of the gate and say something I've been bottling up for awhile…
The pent up demand for the sports and gaming sector is huge and I believe it could be set for an enormous breakout as soon as quarantine is over.  
At the moment, no baseball, basketball, and hockey games are being played. Football season kicks off in late August for college and in September for the pros, and it remains to be seen whether these will get delayed.
But while the sports and gaming sector has been hit hard by the coronavirus, they will likely have one of the biggest reversals this year.
WYNN, LVS, MGM, and PENN are all good investment choices, as they will probably show an awesome turnaround once sports are going again and casinos/ tracks are open.
DraftKings (DKNG), the fantasy sports contest and sports betting provider, is another one I'm excited about. Ever since I covered the opportunity in DKNG just two weeks ago, the stock is up a whopping 26%.
But today I want to talk about another stock in this sector. It's a back-end provider of online casino gaming software.
Having just conducted its IPO last week, the company is already on a tear. Unlike many other companies in this sector, this one is actually benefiting from the coronavirus.
Today, I want to give you three reasons why that's the case and reveal how you might trade this IPO.
You don't want to miss out on this!
GAN Limited Leads Online Gaming by Leaps and Bounds
GAN Limited (GAN) is a diamond in the rough.  
Among other companies in the online gaming sector, the company has hands down published the most content for leading gaming manufacturers.
Having received intellectual property rights from gaming companies such as Aristocrat, Everi Holdings (formerly MultiMedia Games), Konami, Ainsworth, Incredible Technologies, Gamomat, and many others, Gan has recreated their games so that users can experience them on desktop, Apple iOS, and Google Android devices.
GAN's gaming library is diverse and serves a wide variety of interests including slots, skill, table, and casual games.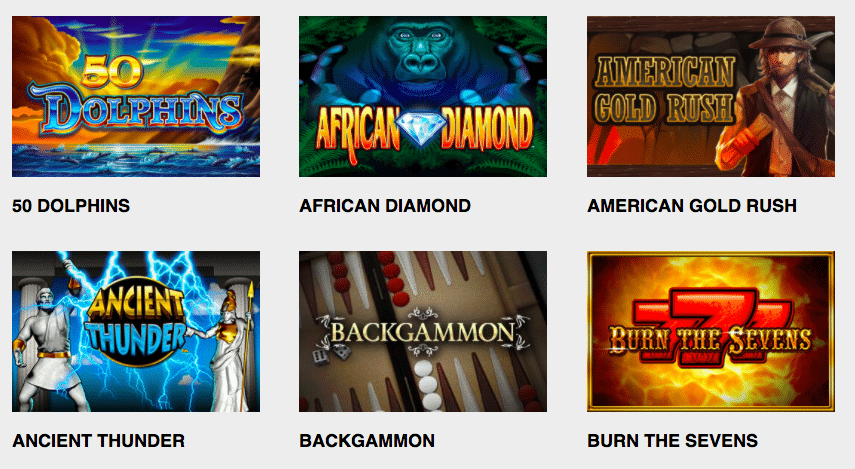 Courtesy of: GAN
GAN has a global footprint across several continents and has been successfully bringing gaming operations online for the past 15 years.
The company has a robust staff of technology engineers, designers, and project managers.
GAN Dominates the Online Gambling Space Given Limited Alternatives
A lot of stocks have been beaten badly by the coronavirus, but when we look for bargain stocks on pullbacks we have to consider the fundamentals.
I like to ask myself which stocks still have strong fundamentals despite selling off and which stocks are even getting a boost from this whole mess.  
GAN falls into the latter of these two categories for three reasons.
First, from a business standpoint, GAN is actually doing better during the coronavirus quarantine than previously. Since people can't leave their homes, people are gambling more often.
While people aren't able to gamble in casinos during the shutdown, their only option is to take their gambling to the casino games online which is where GAN provides its services.
Two, since live sports are currently not available to gamble on, online casino games are the only alternative for them to bet their dollars in. GAN already has twice as many visitors to its site for online casino games as opposed to sports, giving it a clear advantage in this space.
Three, brick-and-mortar casinos are starting to invest tons of their own dollars into the online gaming space since they are currently shut down.
Penn National (PENN), for example, recently became a client of GAN and this could contribute to lots of revenue growth for GAN over the upcoming year.
GAN Limited Raised More IPO Money Than Expected…

And That's Just the Beginning
Since its IPO last Tuesday, GAN Limited is already up almost 15%.
GAN sold 7,337,000 ordinary shares, priced at $8.50 per share. In total, GAN raised  $62.4M.
That's far beyond the $34.5M it had expected to generate by selling 4,055,000 shares when it established its IPO plans last month.
I think that investors are already betting on the strong potential of the stock given not only its strong fundamentals but how well positioned it is to debut in our current unusual stay-at-home circumstances.
I wouldn't be surprised if the company's business grows by over 30% this year, given how quickly it's online operations are likely to soak up revenues from brick-and-mortar casinos that are currently shut down.
While I do a whole lot of short-term trading at IPO Payday, GAN is a stock that I'm interested in holding onto for at least a slightly longer period of time.
The opportunity looks strong for online gambling, considering also that regulations are being rolled back as states hungry for more tax revenue.
This is an exciting possibility, folks, and I'd like to see GAN break into the high teens for starters.
To find out exactly how I'm trading GAN right now, join my premium subscribers by signing up here today.
Related Articles: