If you're not already aware, I'm an early riser.
In order to provide my subscribers with the most cutting edge market insights, I get out of bed at the crack of dawn and study the pre-market.
That's especially the case with my Daily Deposits service where I scored a 92.5% win-rate on my trades during the Q1 of 2020.
What's been my secret weapon?
COFFEE
As I sit here and write this to you today, I'm enjoying my java straight. No cream, no sugar.
Nothing beats a cup of morning joe… except, a better cup of joe!
But I'm not here today to talk to you about my coffee fetish…
I want to discuss an opportunity, in an IPO that is in the gourmet coffee space.
They're the only commercial size producer of single-serve pour over coffee in the United States, and they're going public next week.
I want to give you a full breakdown of its financials… where it fits in this competitive market…and if or not I see a trade to be made.
There are other producers of single serve pour over coffee in the United States, but Nuzee is the only commercial scale producer.
They also produce tea bag coffee— and come to think of it, I'm surprised more producers haven't thought of this before.
NuZee is headquartered in Vista, California, where they focus on contract packaging. This means that they both manufacture and package their products.
Through their leading position as a contract packager, they believe that they could significantly change the way coffee gets consumed in the United States.
They have a variety of labels they distribute their products under, including Coffee Blenders, Twin Peaks Coffee, Pine Ranch Coffee, and Free Coffee Box.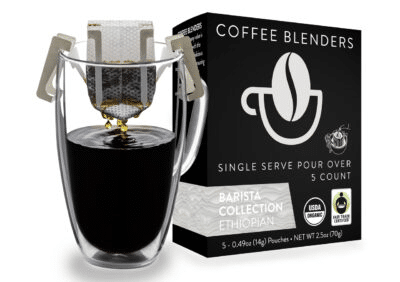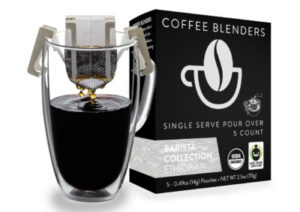 Courtesy of: NuZee
Their single serve pour over coffee products include pre-packed coffee filters that contain ground coffee and require only that you pour hot water over the top.
Their tea bag coffee is just like it sounds. The ground coffee comes in a little pouch with a string and you simply drop it into your cup of hot water.
NuZee has a big vision to make coffee consumption more eco-friendly, especially considering that pod coffee could face increased pressure due to the excessive use of plastics.
They also envision following the trends of Japanese consumers who are focused more on taste and quality ingredients.
NuZee currently has single serve coffee sales operations in Japan, manufacturing and sales operations in Korea, and a joint venture in Latin America.
They hope to leverage their position in the United States markets and select markets abroad to continue to expand internationally.
NuZee Smells Better Than Starbucks… Will It Trade Better?
We all know by now that the Starbucks brand exploded.
If you had invested $10,000 in Starbucks (SBUX) when it was trading at $17 per share, you'd now have $2.6 million.
That's after the 6 stock splits and all the dividend income.
It proves that it pays to get in on opportunities early, and those are the kinds of opportunities I'm always trying to expose you to here at IPO Payday.
I don't expect NuZee to change the world like Starbucks, but the company could successfully capitalize on a niche rather than an enormous audience.
The US coffee market is expected to grow 8.1% between 2019 and 2024, and NuZee could chip away at the sector of the market that put 25 million single-serve coffee machines into use in the United States.
NuZee has filed to raise $5 million and intends to sell 555,555 shares of common stock at an expected price of $9.00 per share under the ticker symbol NUZE.
I wouldn't recommend NUZE as a buy and hold because it's topline revenue is a little choppy, it has significant operating losses, and it has burned a lot of cash.
Cash flow in the 12 months leading up to March 31, 2020 was negative 5.7 million.
But I do see some trading potential here.
Right now, Starbucks is getting hit hard by the coronavirus because of the absence of retail foot traffic.
The shift towards work at home situations could stimulate a preference towards single-serve coffee products that you can easily prepare in the convenience of your house.
If you want to see how I'm trading potential pops in NuZee, consider joining my premium IPO Payday service where I'm alerting subscribers to exciting IPO opportunities each trading week.