How IPO Pricing Works
Companies must go through a rigorous process when pricing and making available an initial public offering on a public exchange market. Once the company goes public, its stock is available to investors to purchase and stake a claim in that company via shares. Here we explore what an IPO is, the process involved with pricing and underwriting an initial public investment, and tips to keep in mind when investing in a corporation's IPO.
Initial public offering (IPO) pricing is the process in which underwriters analyze a number of key performance indicators of a private corporation to accurately price the corporation's shares that will be offered to the public via a new stock issuance.
Factors that contribute to how well an IPO will do include demand, industry comparables, the corporation's story, and growth prospects.
There are several steps involved in the underwriting process, including completing and filing the SEC Form S-1 Registration Statement, advertising the share issuance, and issuing the IPO shares.
Risks associated with investing in IPOs include lack of company history and stock history and an uncertain future for the corporation.
Tips for investing in IPO shares include signing up for initial public offering notification services, doing as much research as possible, choosing a corporation with a strong underwriter, and practicing skepticism.
What Is IPO Pricing?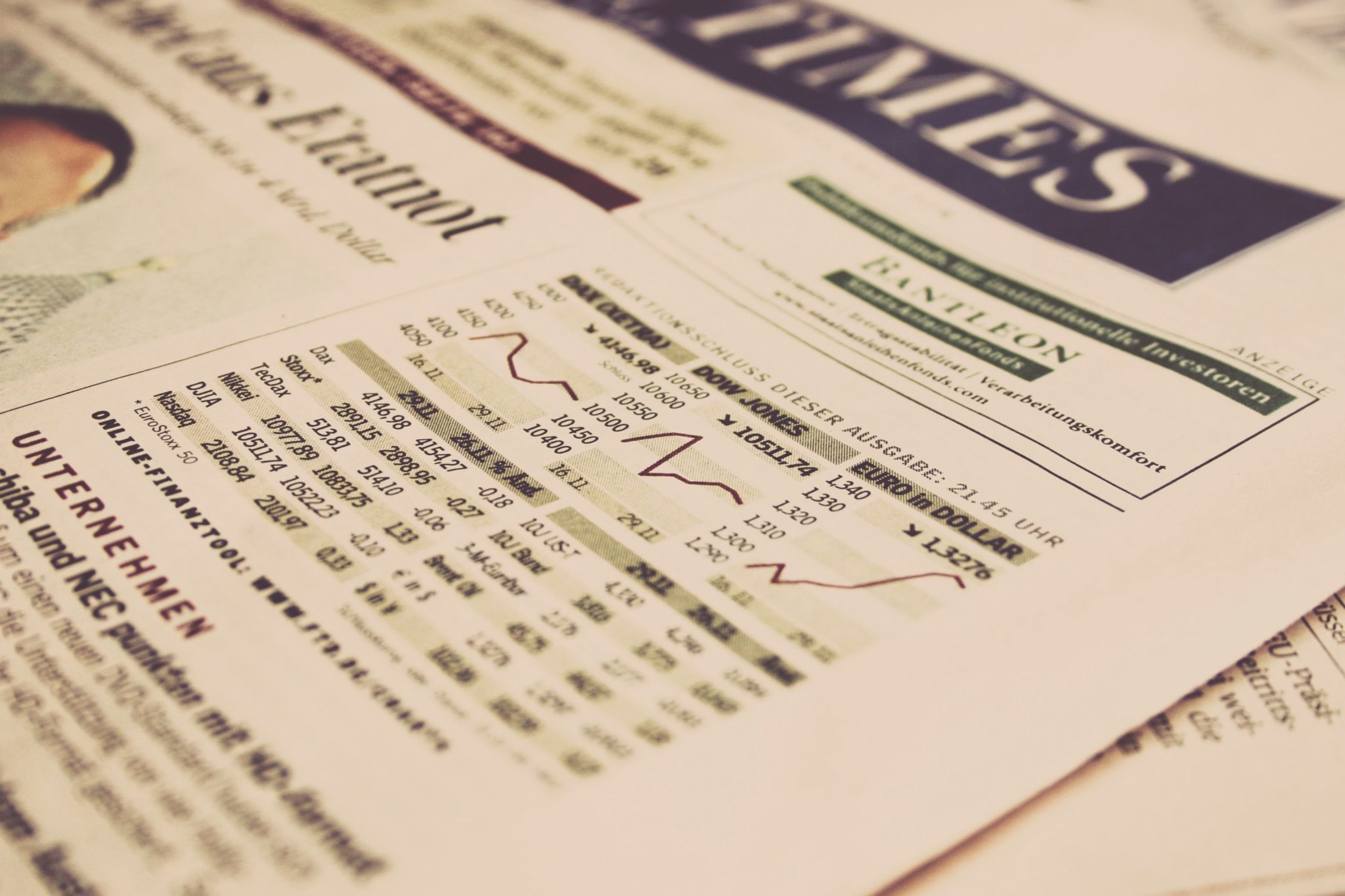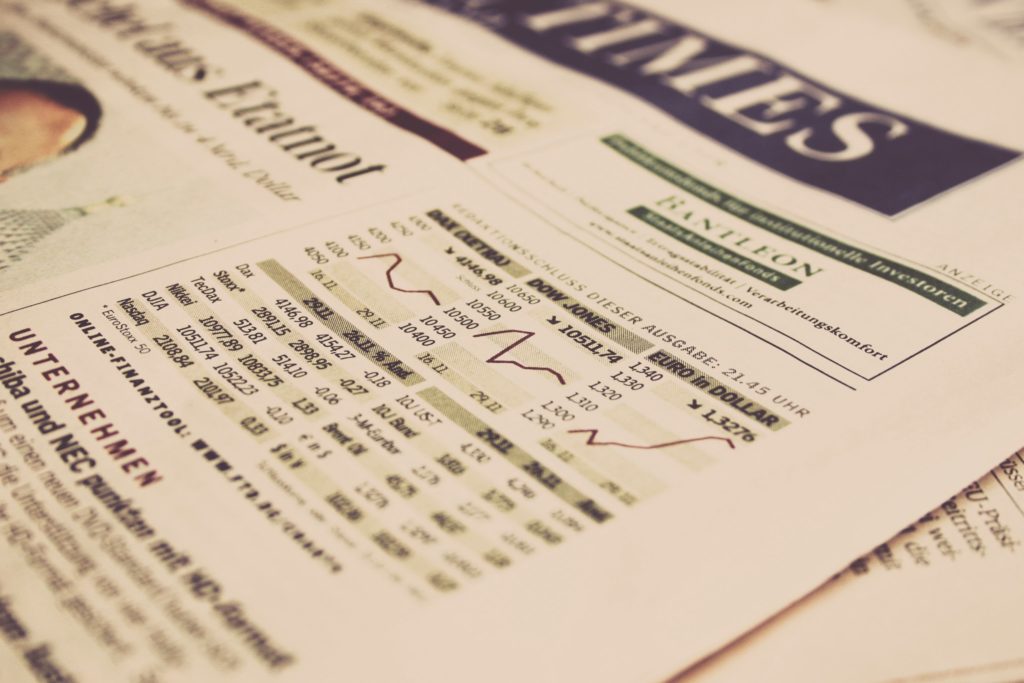 Image via Unsplash by markusspiske
Initial public offering (IPO) pricing is the process in which underwriters analyze a number of key performance indicators of a private corporation to accurately price the corporation's shares that will be offered to the public via a new stock issuance. A private corporation is a company that's held under private ownership. Because of this, its shares are not available to the public on the stock market. Offering public shares allows the company to raise money from public investors to use towards the growth of the organization.
When a corporation goes from private to public, its private investors often realize the gains made from their investment in that company in full. This is because the transition from public to private often includes share premiums for its current investors. Many private investors of private companies are the organization's early supporters such as family, friends, angel investors, and venture capitalists.
Companies that choose to go public do so because they have reached a maturity level that will pass the rigorous SEC regulations required to list its shares on a public exchange. This typically happens when a corporation reaches a private valuation of around $1 billion, or unicorn status. Some companies with very solid fundamentals and established profitability may qualify for an IPO before it reaches a private valuation of $1 billion. Whether a company qualifies for an IPO will depend largely on whether they meet the strict Securities and Exchange Commission (SEC) listing requirements and the current market competition.
Initial public offerings are significant moves for organizations and give them access to the ability to raise large amounts of capital from a public investor base. This, in turn, supports the company's ability to expand and grow.
How Do IPOs and IPO Pricing Work?
The initial public offering's shares of an organization must be priced via underwriting due diligence. Due diligence refers to an audit performed by an underwriter or underwriters to verify the company's financial records and other relevant information before it can be listed on a public exchange market. Records and information analyzed during the due diligence process include the organization's market capitalization, margin trends, revenue, profit, valuation multiples (such as P/E ratios, PEGs, and P/S ratios), and balance sheets.
A successful initial public offering will depend on the demand for the organization's shares. The more demand there is from the corporation, the higher their stock prices will be.
In addition to demand, other factors that contribute to how well an IPO will do include:
Industry comparables: An industry comparable refers to any other publicly-traded companies in the same industry as the company wishing to go public. If there are other comparable publicly-traded corporations, the valuation of the corporation's IPO will need to include a valuation comparison to those companies.
The corporation's story: A company's story, or the corporate narrative, can also contribute to the company's IPO valuation. For example, if the company plans to launch a project or service that will revolutionize a particular industry, this will be taken into account and can sometimes have a heavier bearing on the IPO valuation than quantitative factors.
Growth prospects: A corporation's future growth projections also play a large role in its IPO valuation. A company that's projected to have significant growth over the next few years will likely have a higher IPO valuation than a company that doesn't show potential for aggressive growth.
The IPO Underwriting Process
Most corporations will rely on an underwriter or team of underwriters to oversee the various parts of the IPO process.
The underwriters who participate in a company's initial public offering are involved in performing due diligence, preparing all necessary documents, filing IPO documentation, marketing the IPO, and issuing the company's shares to public shareholders.
Here are the steps involved in the underwriting process for an IPO:
Underwriters will make private bids to the corporation wishing to go public. These proposals include the services the underwriter offers, the most appropriate security they believe the corporation should issue, the offering price, number of shares, and the time period of the market offering.
The corporation will choose an underwriter or a team of underwriters and sign an underwriting agreement.
The underwriter will devise an IPO team that may include layers, SEC experts, certified public accountants, and other underwriters.
The IPO team compiles various information needed to create the IPO documentation.
The underwriter uses this information to compose the SEC Form S-1 Registration Statement, which is the main document needed for an IPO filing. This form is the initial registration form for new shares required by the SEC, and any corporations must complete this before offering their shares publicly. The S-1 requires organizations to provide information on how they plan to use capital proceeds, a detailed outline of their current business model and current competition, a prospectus of the security being offered, and price methodology.
Underwriters prepare marketing materials for the pre-marketing of the public initial offering of the new stock issuances.
Underwriters and corporation executives advertise the share issuance to determine demand for the shares and set a firm offering price. Original IPO prices or issuance dates may change based on the research gathered during this phase.
The corporation takes the needed steps required to meet SEC requirements and exchange listing requirements for public organizations.
The corporation creates a board of directors.
The corporation sets forth a formal process for reporting accounting and financial information for auditing every quarter.
The corporation issues its IPO shares on the issuance date established.
Capital that is raised from the initial issuance to shareholders is gained as cash and shown as stockholders' equity on the company's balance sheet.
Any post-IPO provisions are made if needed.
Underwriters may have the opportunity to purchase additional shares for themselves after the IPO offering date.
Risks Associated With Investing In IPOs
The primary goal of an initial public offering is to sell a set number of shares at an ideal price. Corporations will typically only offer an initial public offering when they know the demand is high for their shares. While this demand may be good for the company, it's not always good for investors, especially when the demand creates a hype that overrides the company's fundamentals. This creates an advantageous situation for the corporation, but not for the investors who purchase its shares.
Other risks to keep in mind when investing in IPOs include:
Companies offering IPOs usually haven't been around for long, so there isn't a solid history of financial information to review before investing.
Corporations selling IPO shares are usually young, so the future of the company isn't certain.
Because of the lack of stock-trading history, investors aren't able to see how the company's stocks performed in the past.
Tips For Investing In IPOs
If you're interested in investing in IPOs, there are several things you can do to ensure your investments are as successful as possible. These include:
Sign up for initial public offering notification services. Your brokerage firm may offer this option, and setting up these notification services will allow you to receive alerts when new IPOs are available that meet your investment interests.
Do as much research as possible regarding the company's history. This includes research on its competitors, previous press releases, financing, and how the company's industry is currently performing.
Choose a corporation with a strong underwriter. The more reputable the brokerage, the more solid the company offering the IPO is likely to be.
Practice skepticism. Skepticism is considered a good thing when it comes to investing in IPOs, especially if your broker is strongly pushing a particular IPO for you to invest in. Brokers and money managers usually have first access to IPOs before individual investors do, so if your broker is passing on the IPO but trying to get you to invest in it, proceed with caution.
Understanding how the IPO process works is important if you plan to invest in initial public offerings. Take time to get as familiar as possible with the corporation before investing and choose a solid brokerage firm to work with to increase your success with IPOs.