With the way the market has been and an upcoming election, I believe now's the best time to help as many traders out as possible.
That's why I've decided to open up a discussion with you and take questions. All you have to is reply to this email with any questions related to trading, and I'll try my best to get through them all.
Who knows, maybe you'll see your question answered in my next Ask Me Anything (AMA) letter. 
I know there's one question that everyone has on their mind right now — what momentum stocks do you think can take off?
That being said, let me show you what small-cap stocks I've uncovered, and why they can explode very soon.
Why I Have These Three Momentum Stocks On My Radar
Check out what came up on the Momentum Hunter scanner today…
Globus Maritime (GLBS), this was actually a reverse stock split. That means there will be a lower number of floating shares. In other words, there will be less supply out there. 
Since this stock actually dropped recently, I want to keep this one on my radar for a potential fish hook play.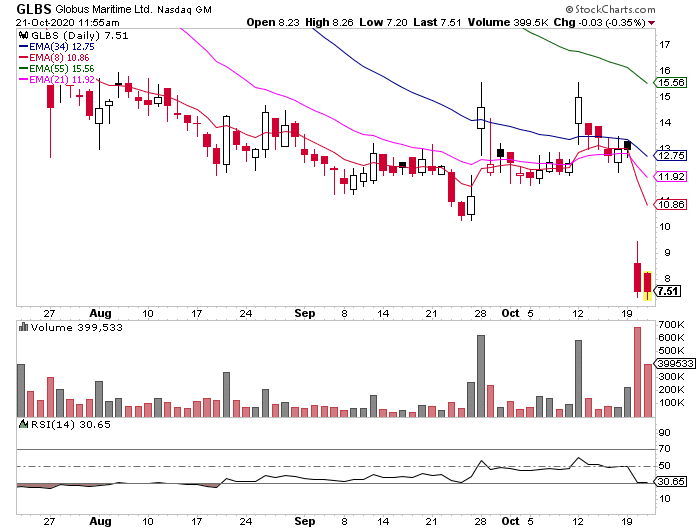 Next up, there's Marin Software (MRIN). This stock has just about 5M shares floating. That means it's a super low float stock. Again, that means there's not a whole lot of shares available to trade. 
Since this stock exploded and there's a whole lot of demand for the stock today, I want to remain patient and wait for a pullback.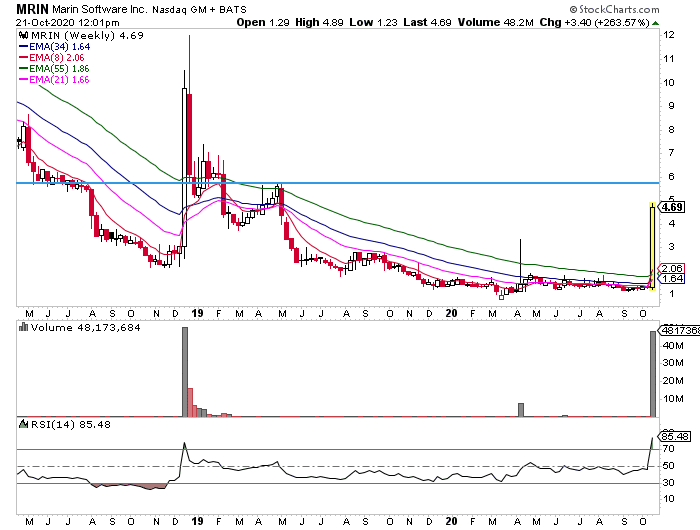 Right now, the next key level to watch is that $5.50 – $6 area. I would utilize the Fibonacci retracement (rest and retest pattern) to uncover potential entry levels.
Last up, I've got Astrotech Corp. (ASTC). Again, this is a low-float micro-cap company, and it's only got around 5M shares outstanding.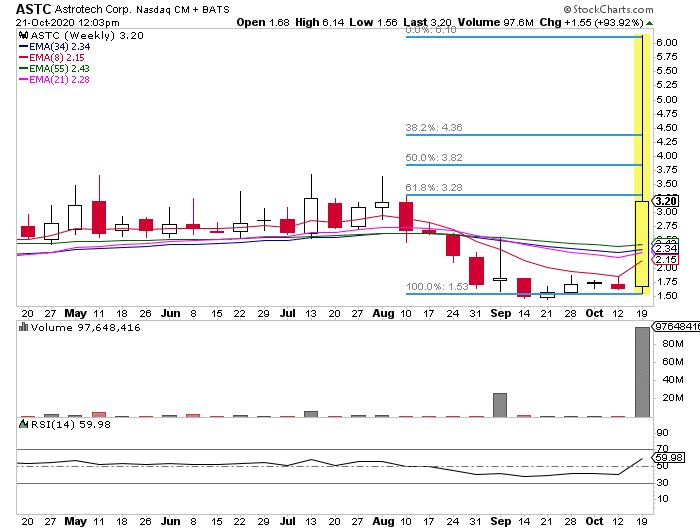 Since the stock pulled back significantly from its high at one point, I want to utilize the Fibonacci retracement tool here. The key levels to keep an eye on are $3.28, $3.82 and $4.36. With this setup, I would look for a potential retest of the highs around the $6 area.
I've been teaching traders how to utilize chart patterns to attack the market and uncover the hottest stocks before they move.
If you want to discover how understanding price action and chart patterns can make you a better trader, then make sure you grab a complimentary e-copy of my number 1 chart patterns trading guide.