Stocks have gone through some insane moves, and it looks like no one's paying attention to fundamentals or valuation at all.
That actually plays right into my hands.
More traders are focused on price action and momentum and seem to be ignoring other factors.
The thing is, when it comes to price action…
I believe the key is to identify these patterns and develop a trade plan… then execute.
With so many patterns out there, how do you know which ones actually work?
Well, I actually have a few bread-and-butter setups that I keep in my arsenal.
I want to reveal one of these patterns to you… and how I used it to lock in a 35% winner last week*.
The Pattern I Used To Lock In A 35% On A Single Trade
Here's what I sent out to my subscribers on Wednesday.
CIEN is another higher-priced stock I'd like to buy along with the call options. I darn near picked it up Tuesday into weakness around $52 right of the 55 EMA. It then bounced to the 34, snooze you lose. I like this a lot at the 34 though so I'm looking for a position today. Continuation pattern in a squeeze with range to the recent high around $57.

I noticed the stock bounced right off the 55 exponential moving average (EMA), and got right to the 34 EMA.
With Ciena (CIEN) breaking above the 34 EMA, I knew I wanted to get in.
When I looked at the daily chart, there is a bullish pattern still developing…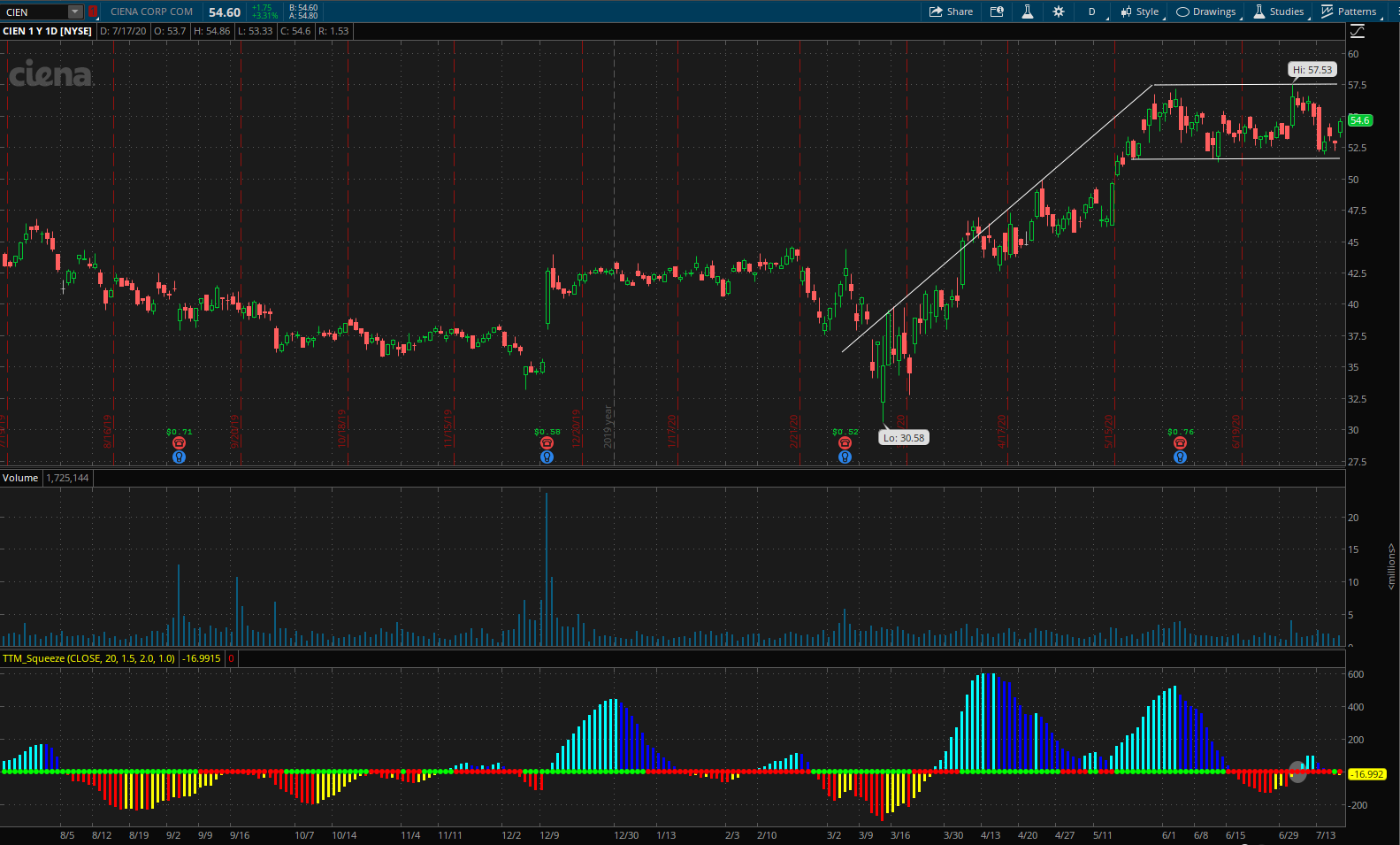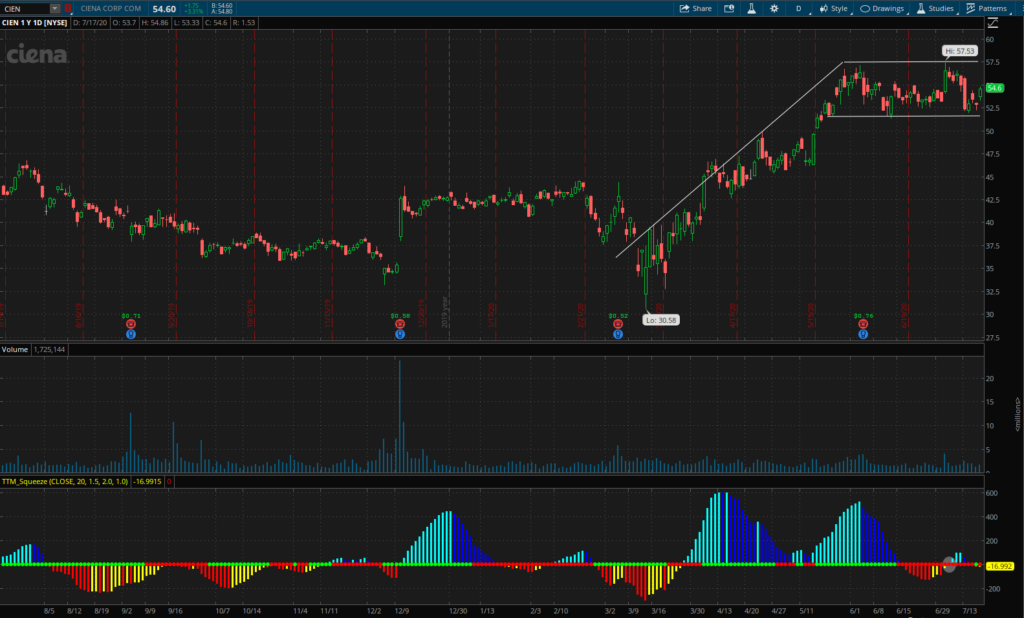 Notice the bull flag pattern here.
Typically, with this setup, after a stock has made a large move and trades within range, I find the stock can break out higher.
Not only that, but the stock was in the TTM squeeze.
What did that tell me?
There was positive momentum building in the stock, and that confirmed my thesis the stock could run higher.
However, if you look up CIEN, it's a relatively high dollar stock than what I normally like to trade.
At more than $50 a share, buying 1,000 shares would cost me $50K+.
Of course, I don't want to use up that much buying power and I wanted leverage in the stock.
So what did I do instead?
I bought calls.
More specifically, I bought to open (BTO) CIEN August 7 $52 calls for $2.50. From Wednesday and Thursday's advance notice.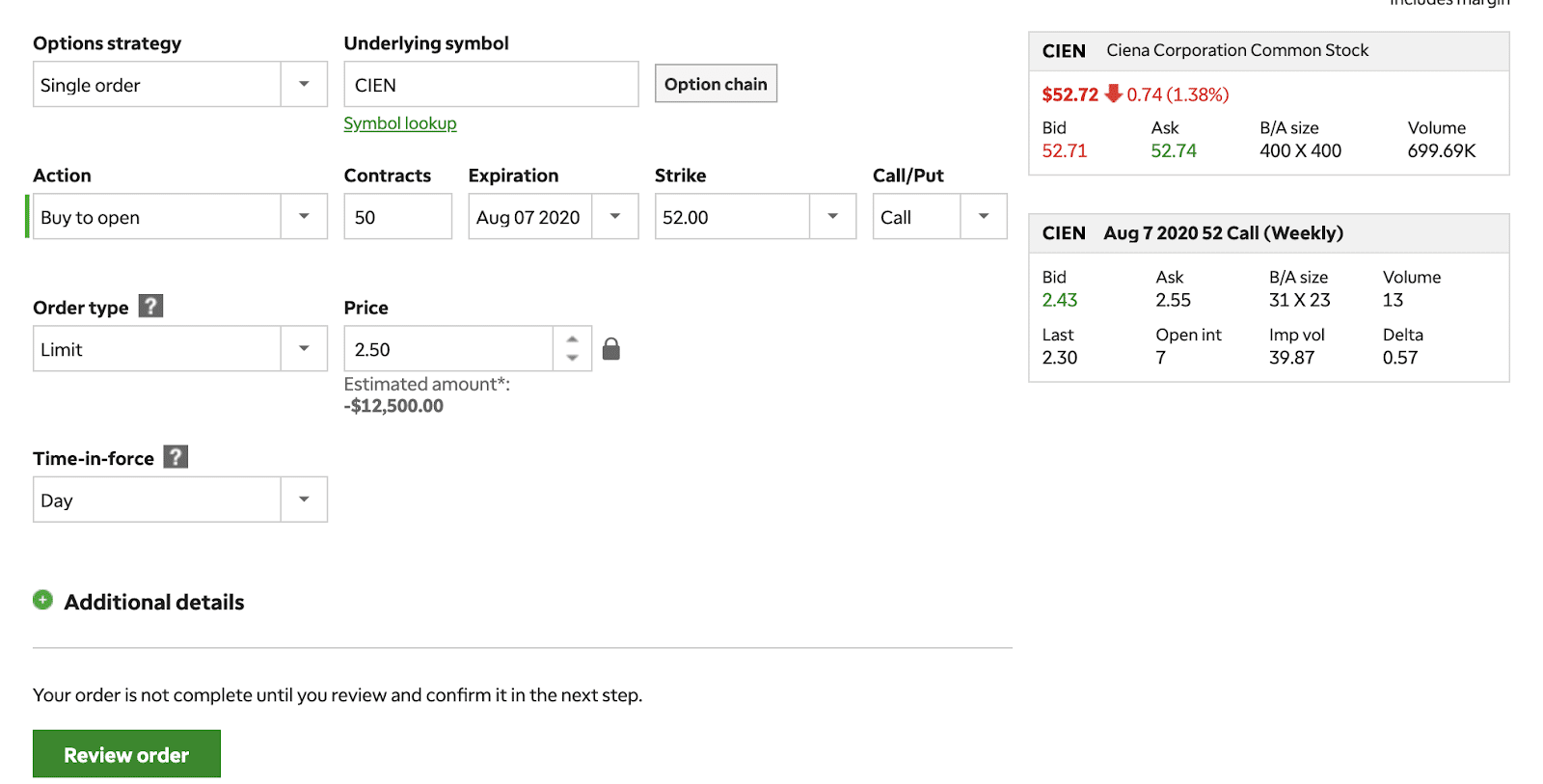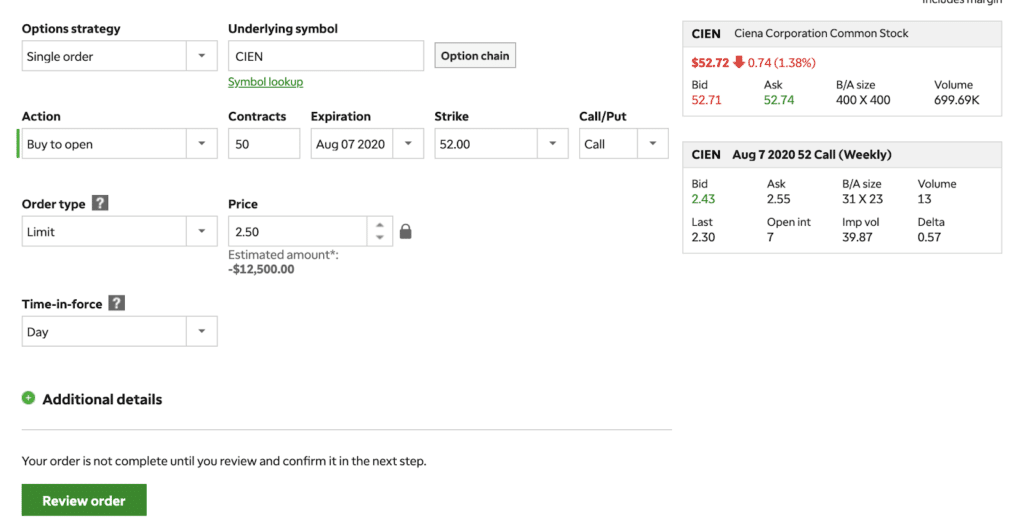 I bought 50 contracts, which allowed me to control 5K shares for a fraction of the price.
CIEN caught a small pop, and those options went up by 35%*!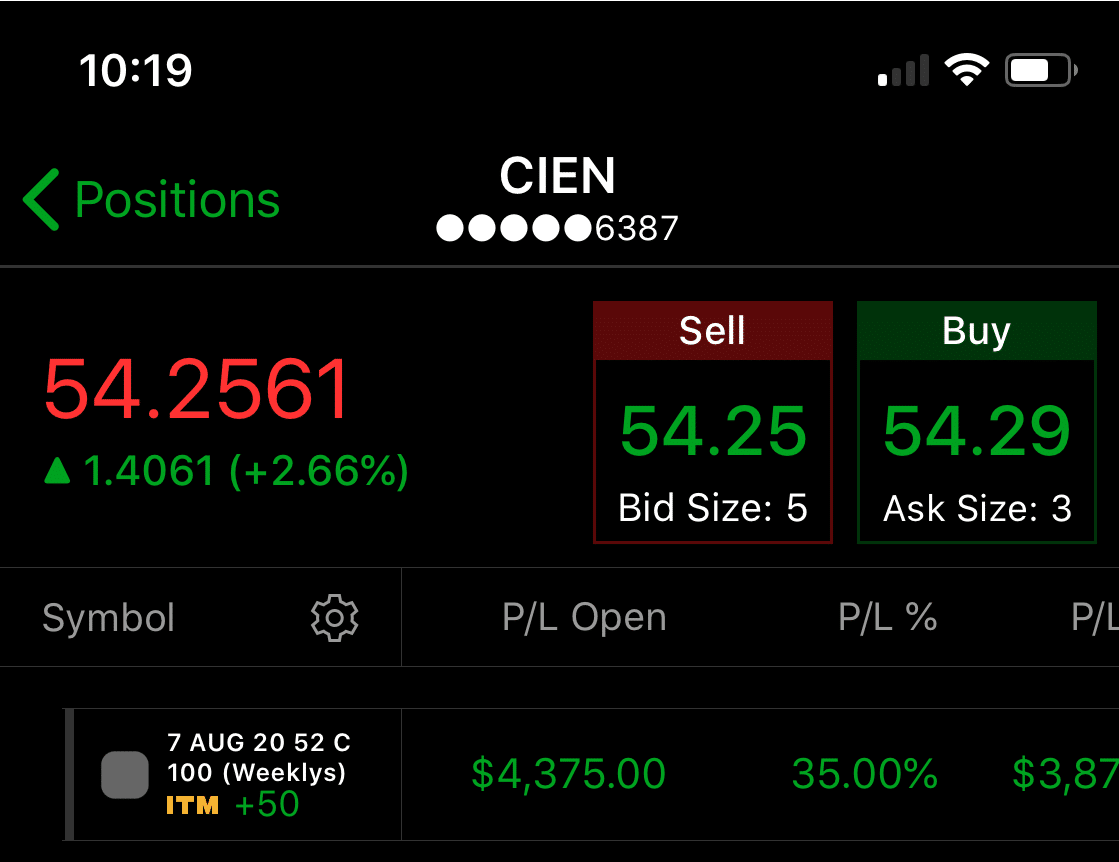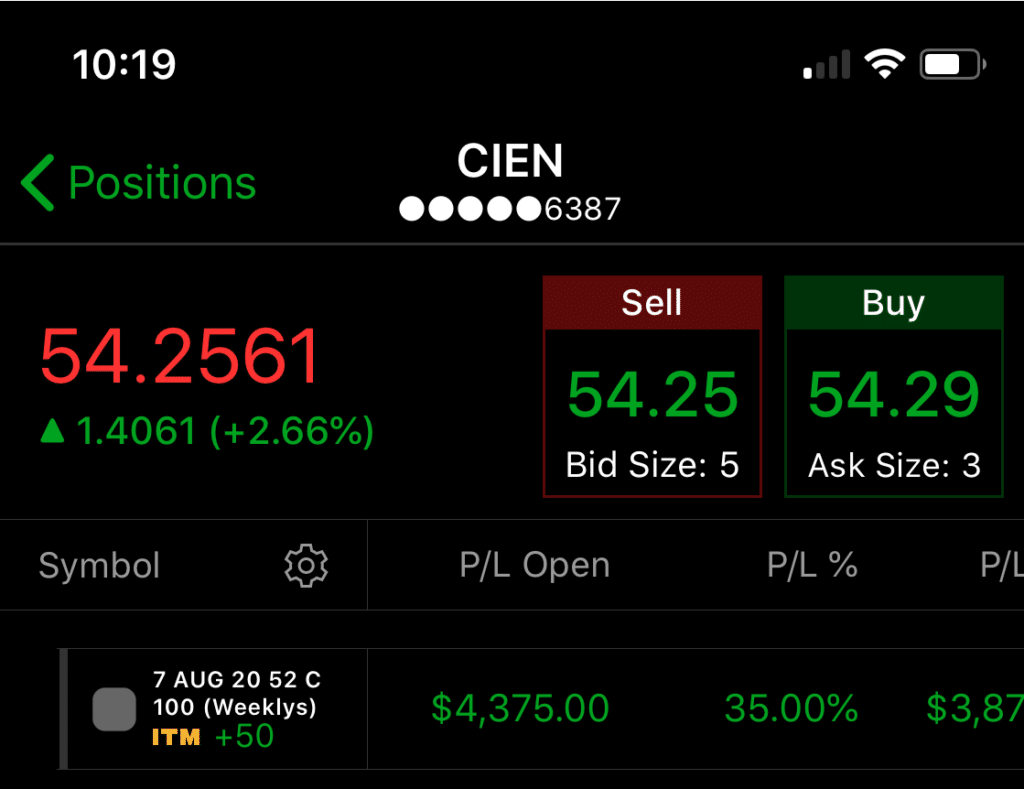 By focusing on price action, I was able to uncover this winner overnight.
If you want to learn more about my momentum trading and how I'm able to spot some of the hottest stocks before they move…
Then check out this special training workshop I put together.
You'll learn my number 1 edge in the market, and some of the techniques I use on a regular basis.
*Results presented are not typical and may vary from person to person. Please review our full disclaimer located at ragingbull.com/disclaimer.