In this market environment, there are just so many small-caps popping off at any moment…
That's why it's so important to remain nimble, and always be on the hunt for opportunities…
And not hold onto losers and overstay your welcome.
At least, that's been my approach to trading right now.*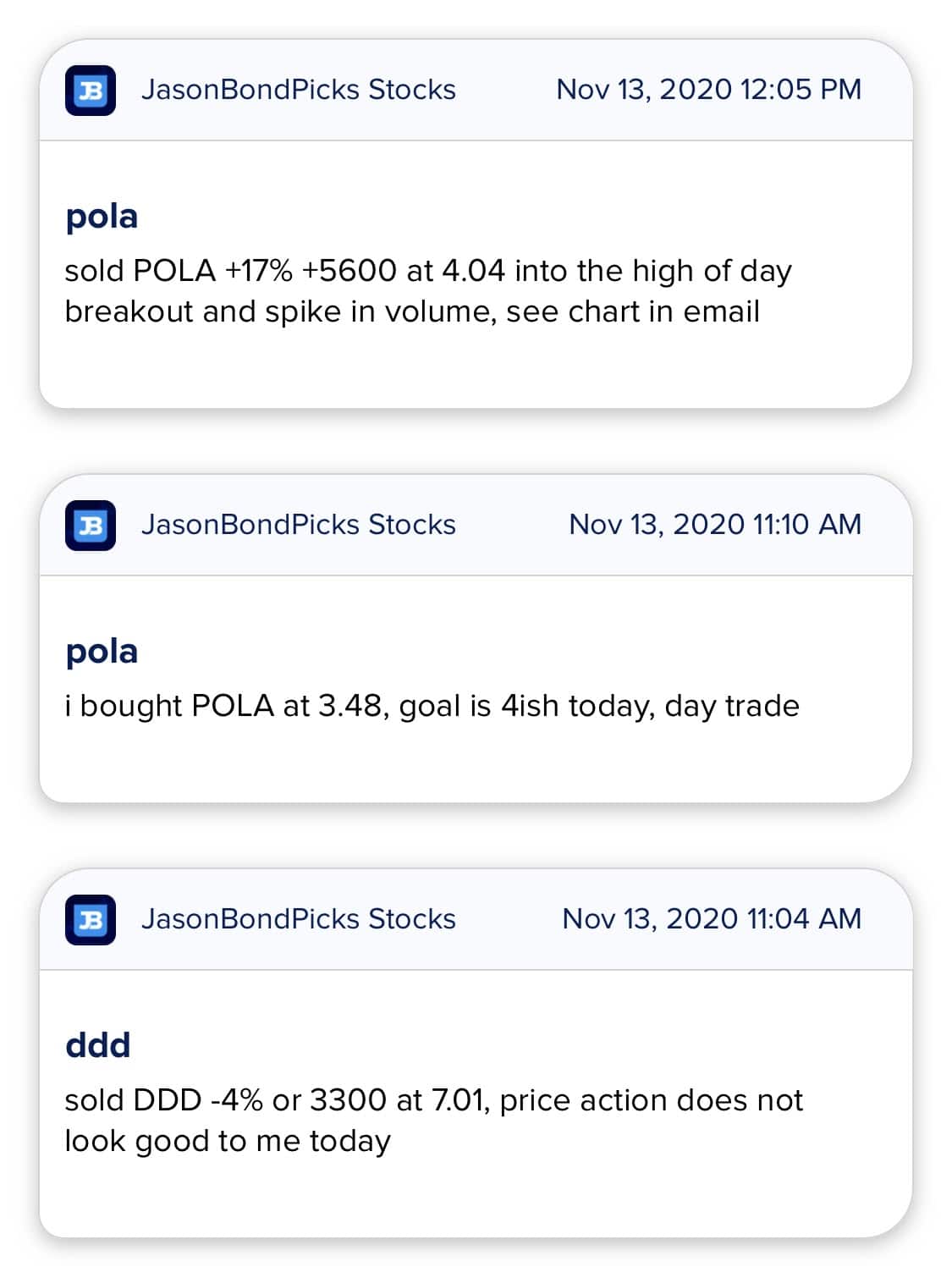 I want to show you how I've been uncovering these plays, and the best way I know how is to walk you through a real-money case study of a trade that I took today.
How I Uncovered A ~17% Return In Polar Power Inc (POLA)
This morning, at 10:58 AM ET, I let subscribers know that I was looking to get long POLA because there was a bull flag pattern.
Not only that, but it was on the top 10 on my scanner and it had at least $2M in dollar volume.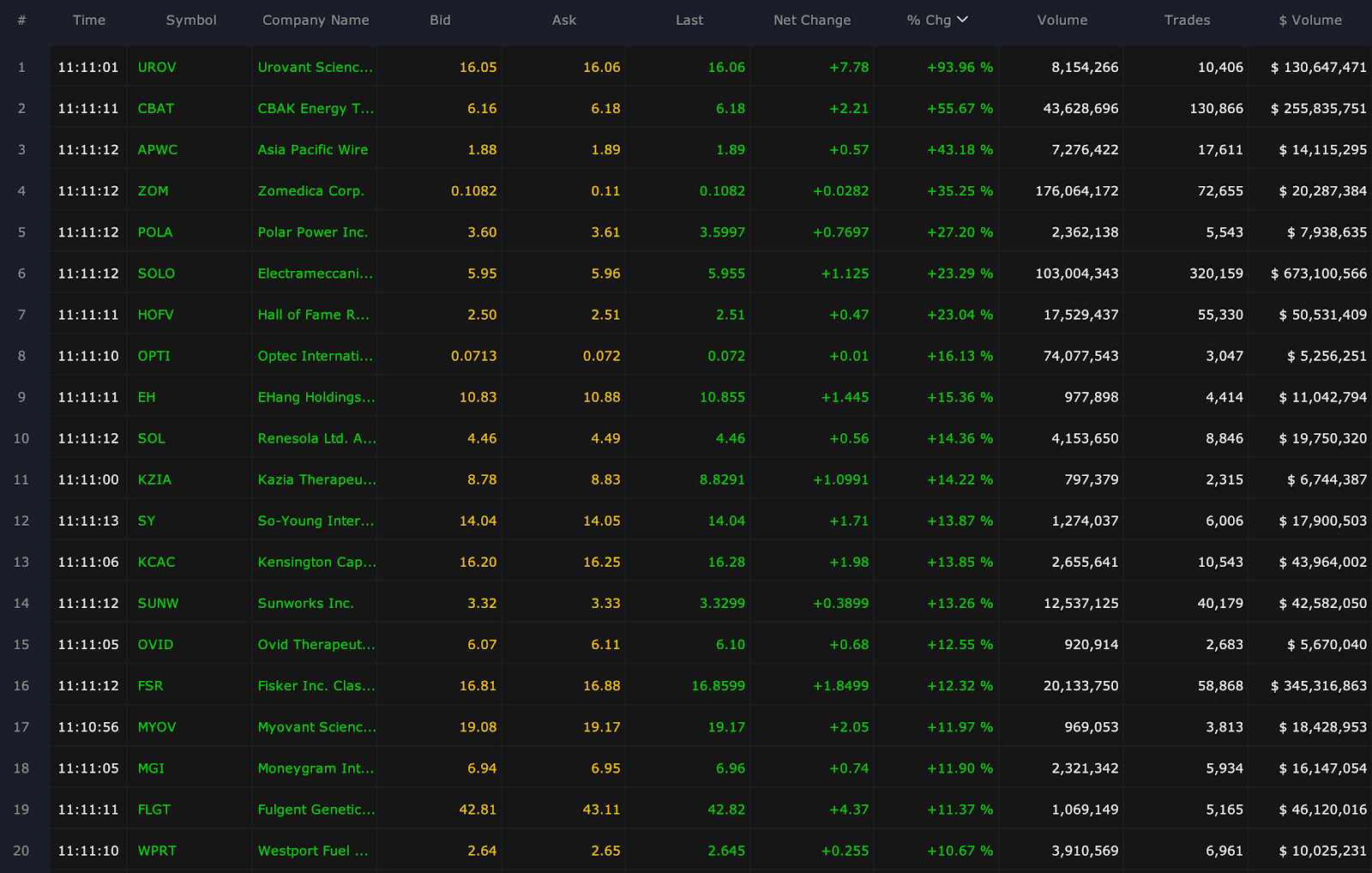 So this let me know the stock had momentum and a lot of demand. Given the whole craze behind EVs and energy stocks, this was one I believed had more juice behind the move.
I actually purchased shares at $3.48.
Now, I took this screenshot below to teach you what I see just before I'm about to lock a profit, see how the triangle was building at the $4 pivot level?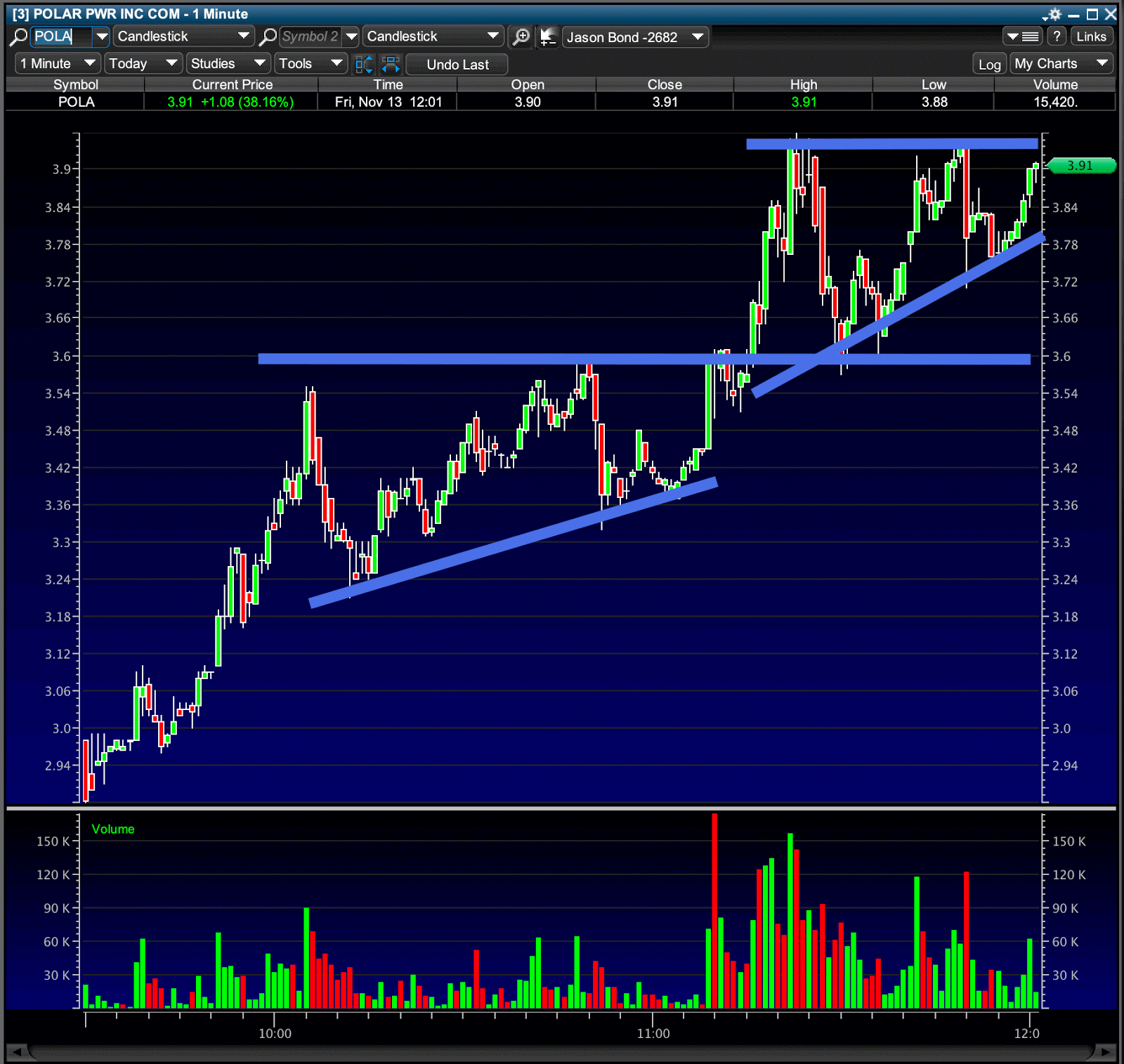 You'll notice the bull flag there followed by the breakout. However, as you can see, the stock was still in an uptrend.
Now I want you to look at this chart below.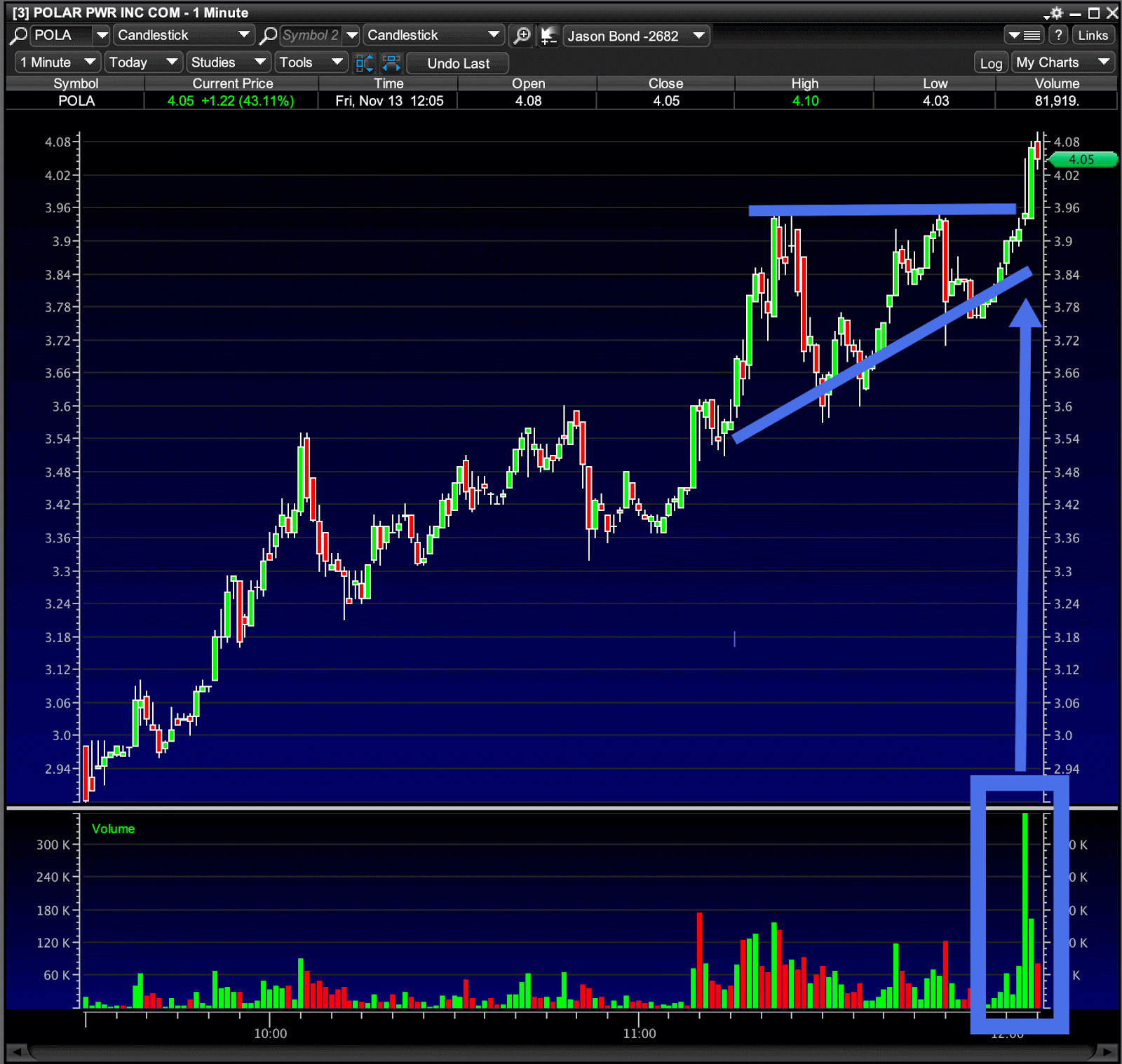 Notice that breakout with volume?
That's when I look to sell for my win, at least half. If you notice that massive volume bar, I think those are shorts who shorted the double top and lost when the triple top busted 'em. I put a square around the volume surge, those are what I look for at key pivots to sell into.
With that setup, I was able to lock in a quick gain (about 17% on the trade) in about an hour's time. Now, I actually cut my loss in DDD to get into POLA.
That's what I mean when I say it's important to remain nimble, and look for opportunities.
Now, if you want to learn how to utilize chart patterns and uncover trading opportunities in small-cap stocks, then make sure to grab a complimentary eCopy of my Chart Patterns training guide.
You'll discover how I'm able to uncover momentum stocks before they pop off.
Limited copies remain, grab yours here.
*Results presented are not typical and may vary from person to person. Please see our Testimonials Disclaimer here: https://ragingbull.com/disclaimer