Although stocks popped off in the morning session, there's still some uncertainty on the next round of stimulus. For the time being, I'm going to trade the same way I have been.
That means I'll be laser-focused on hunting down small-cap momentum stocks.
There's just so many money-making opportunities, and I just can't afford to miss any of them. I mean just the other day, I uncovered a massive move in PLL using what I believe to be simple techniques.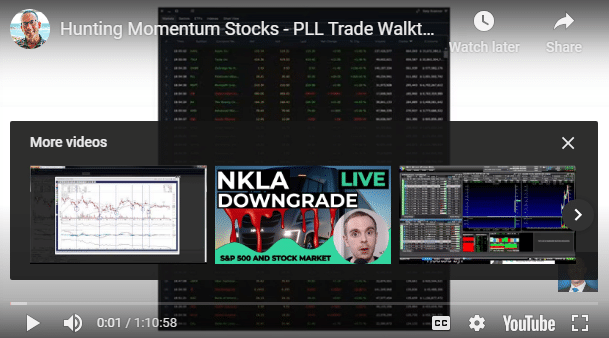 If you missed out on the trade, I walked through the techniques I utilized to uncover the move in PLL before the stock took off in the video lesson above. Click here to watch it.
I want to walk you through two specific patterns I believe will work extremely well in this market environment, whether you're trading small- or large-caps…
And how they helped me uncover two massive winners this week.*
How These Patterns Helped Me Unlock Two Massive Winners
In this market environment, I've noticed small-cap momentum stocks have been popping off every single day more than ever.
It makes total sense to me. I mean when there's uncertainty in the market, many traders turn to small-cap momentum stocks because they typically move to the beat of their own drum… and there's a lot of action.
Of course, there are specific patterns I utilize to signal when demand can pick up.
Timing these moves is pretty easy for me.
I mean take a look at PLL the other day.
Here's what I sent out to Jason Bond Picks Subscribers on Monday in the pre-market.
Okay so for today, PLL above $30 is on watch. It's screaming higher on news with TSLA and I imagine it could run to $50+ if this bull flag I'm seeing premarket holds up. If it wants to come into $24 today, I'll watch for action off that level too.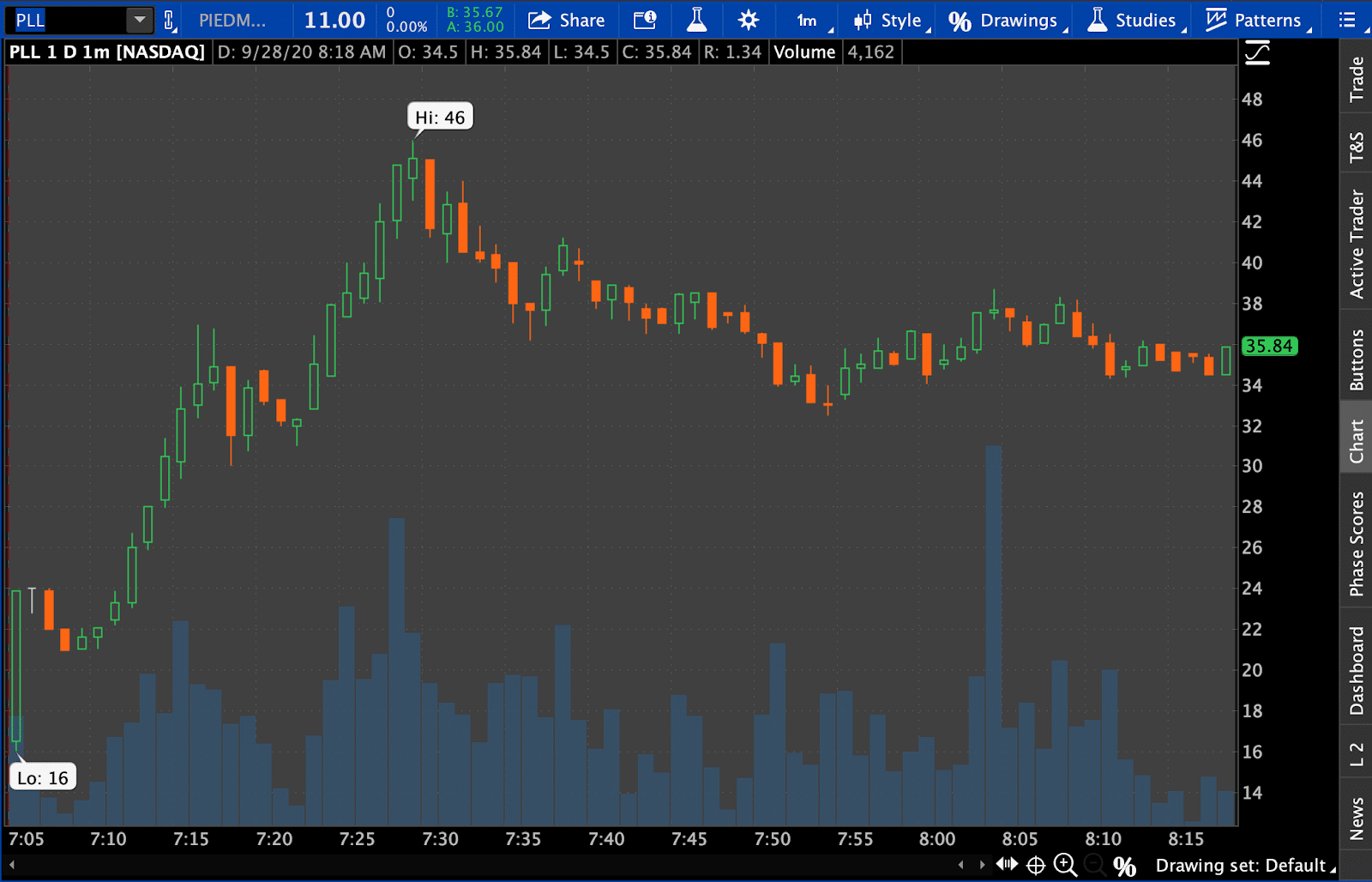 The pattern shown above is known as the bull flag / pennant pattern. With this specific setup, what I'm looking for is a stock that sustained a large move, and starts to trade in range.
That's exactly what PLL did. I just wanted to get a good price. So I realized how the $30 level could still hold, and PLL would still be in that consolidation area.
So the closer I can buy to the bottom of the consolidation area (it's also a key support level), the better my risk-reward.
I was able to purchase shares at $31.67 at 10:21 AM ET on Monday, and not too long after, the stock exploded and hit a high of $54.50!
I was able to lock in a portion of my position for a near 60% gain on those shares.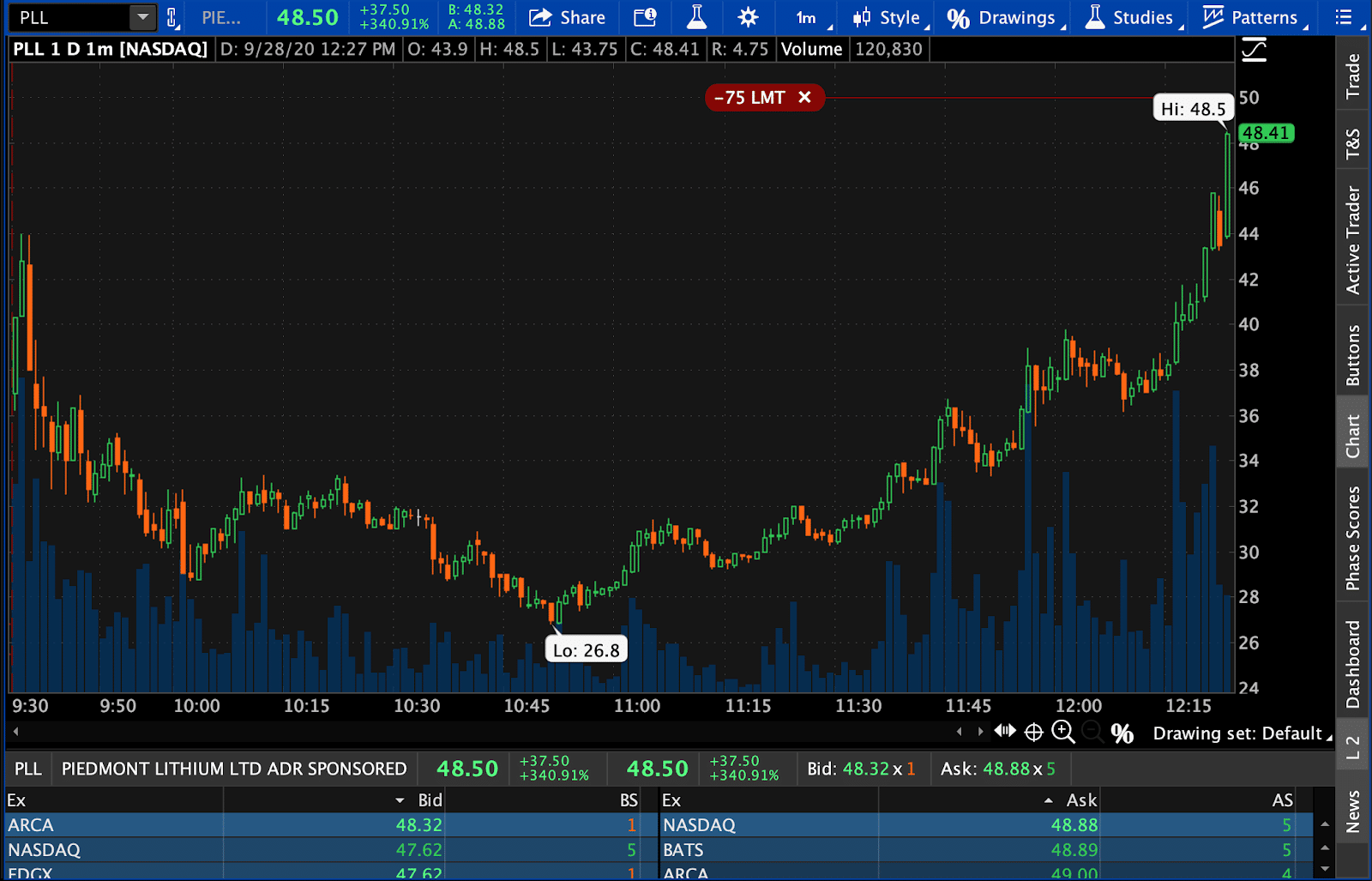 So if you're not looking for the bull flag pattern right now, I think it's important to understand how to utilize it because it can help to improve your trading.
If you want to learn how to spot momentum patterns, click here to attend this exclusive training session.
Next up, another pattern I want to bring your attention to is the overnight gap and how to play it.
Check out this chart in Houston American Energy Corporation (HUSA).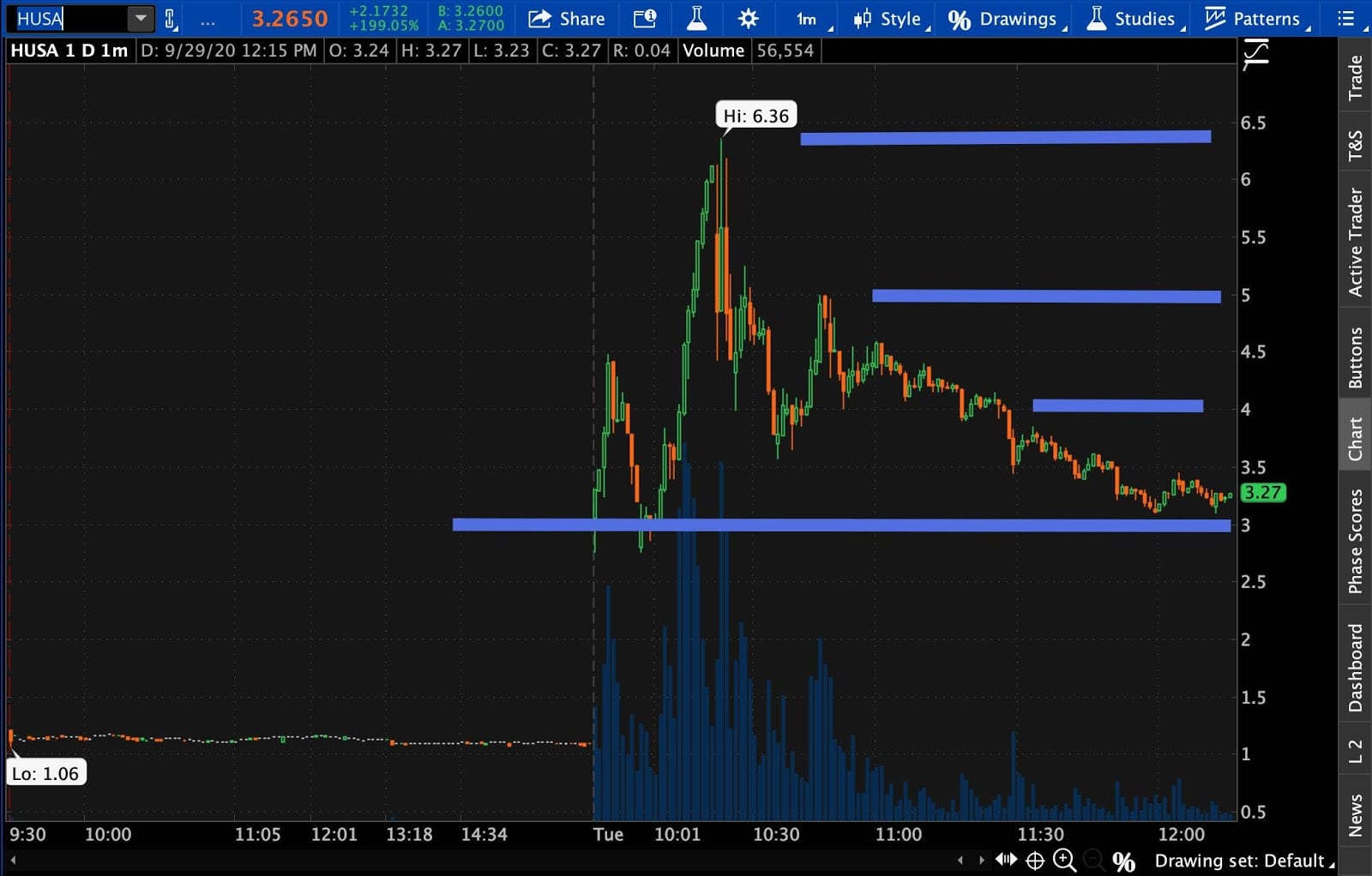 The stock gapped up, and typically, if it pulls in there's support around where the open price is. That's what I noticed in HUSA.
So when the stock pulled into where the stock opened around, it was a favorable risk-reward setup. You see, there were clues that signaled HUSA could pop off.
First, the stock pulled into that lower blue horizontal line twice and it held up. That signaled there was demand fo the stock.
Thereafter, the lines above signaled key resistance levels, so that allowed me to spot target areas.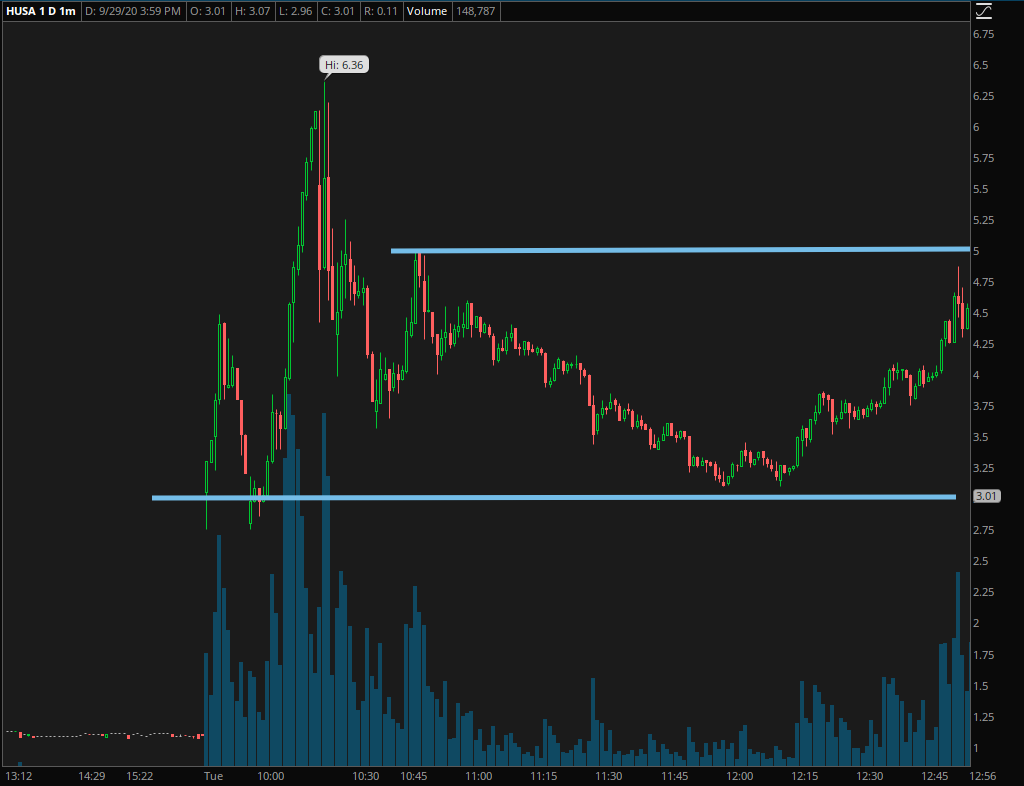 Well, the stock took off and got to the resistance level right around $5, and here were my sells.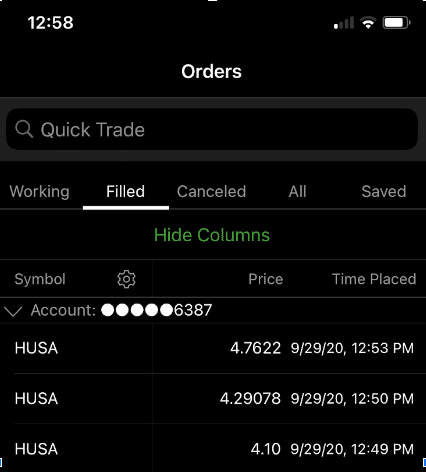 My entry was at $3.26, so this was a pretty nice win for me.
That specific pattern is known as the gap, hold and go.
Listen, my patterns have been spotting so many money-making opportunities in small-cap momentum stocks.
I want to show you my techniques to uncover these moves ahead of time.
Right now is the time to learn how to trade momentum stocks.