No doubt about it, small-cap momentum stocks have been absolutely on fire. If you're completely new to trading these names with explosive potential…
Then listen up.
I want to show you how to take advance of these opportunities, using what I believe to be simple techniques.
There's money to be made out there…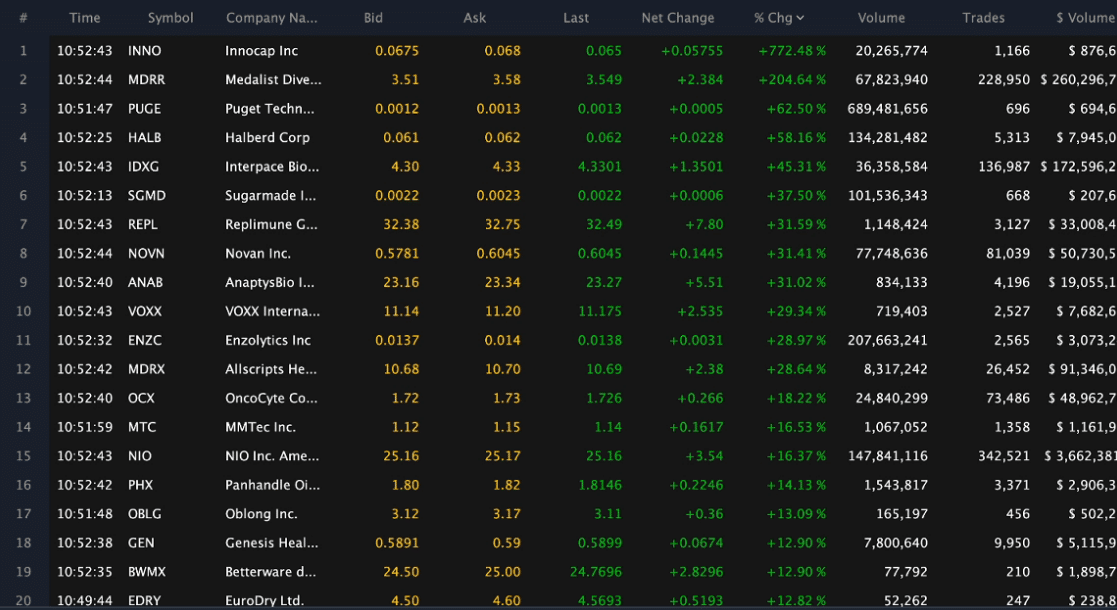 However, a lot of traders are either:
Getting burned on these plays because they've never traded these types of stocks

Don't know they exist at all

One step behind and stare at these plays moving without them
Since there's so much action and I don't want you to miss out on them, I want to draw back the curtain and show you some of my best techniques to uncover these plays…
Before they take off.
My Techniques To Uncover The Next Hot Momentum Play
One of the easiest ways to uncover the next hot play is by identifying bullish setups that indicate a stock can take off.
I know what you're thinking…
Jason, there are thousands of small-cap stocks out there, how can I possibly filter down this list?
For me, it's simple.
I just create a filter on Finviz, and here's one that I believe will uncover some hot opportunities.

With this specific filter, I want to look for:
Stocks with a market cap between $300M to $2B

Stocks with a float under 100M

Short interest (float short)

Stocks trading under $15
Guess how long that list is?
Just 67 stocks.
If that still sounds like too many names, it's really not… if you know how to recognize patterns. I like to look at the "Charts" view.
I'll flip through all of these stocks and see if my patterns show up.
One stock that looks interesting is The Michales Companies (MIK).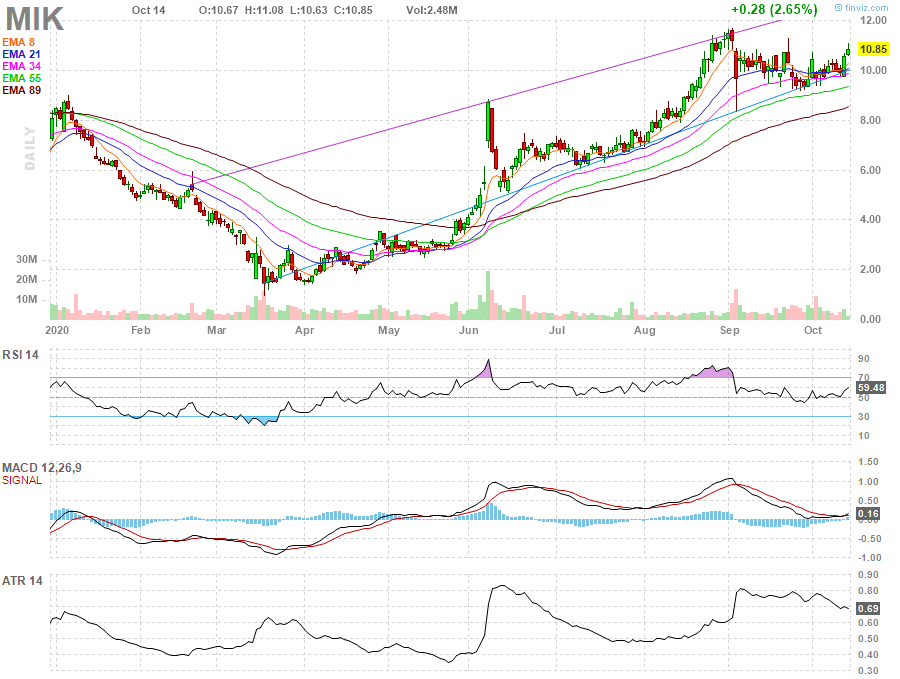 The stock is forming a bull flag / pennant pattern, and since there's more than 30% of shares short… I wouldn't be surprised if the demand picks up and this stock takes off.
Rite AId Corporation (RAD) is another interesting name that has one of my favorite patterns.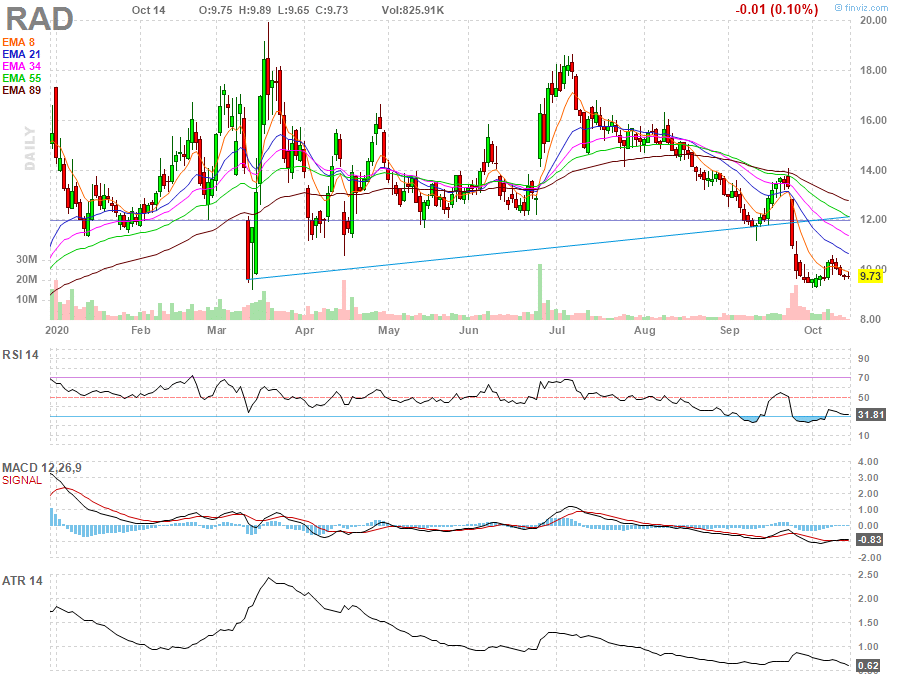 This is known as the fish hook setup, and with RAD holding around the $9 area as support, I wouldn't be surprised if the stock bounces… especially since there are only 53M shares floating (the number of shares available for us to trade) and more than 20% are short.
Last, but not least Gogo Inc. (GOGO) is another small-cap momentum stock on my radar.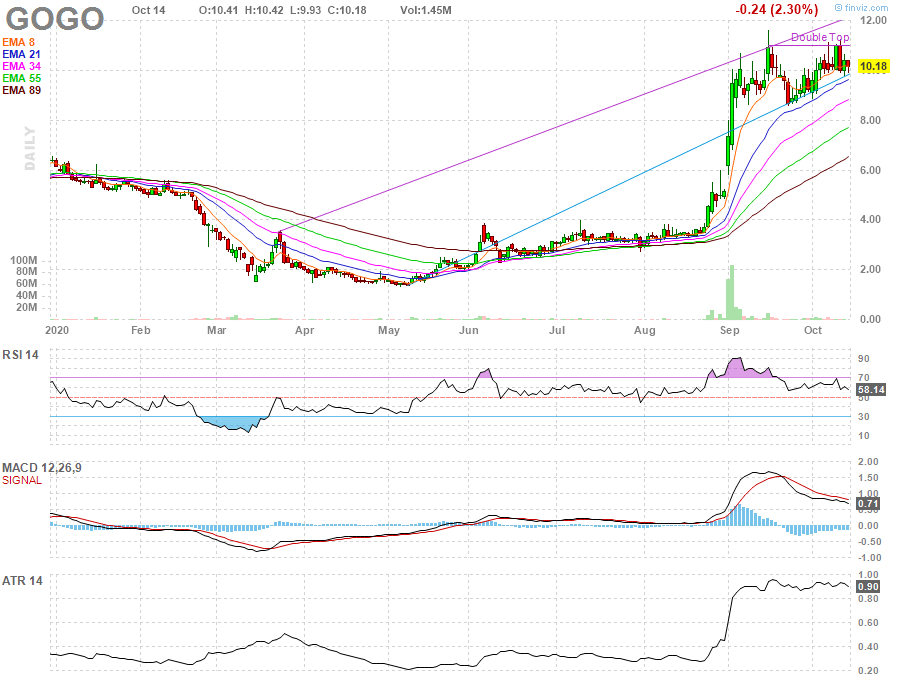 It's another bull flag / pennant setup, and that pattern signals GOGO can take off from here. There are 40.46M shares floating and more than 50% of those shares are short. If GOGO makes a move, those shorts may look for the exits and push the demand higher, potentially causing an insane short squeeze.
The patterns allow me to uncover these plays, and the float lets me know how much supply there is in the stock… and the short interest gives me an idea of whether a stock can experience exponential pops.
Keep these stocks on your radar because they may become top gainers very soon.
Listen, if you want to uncover momentum stocks before they run… understanding price action and knowing the ins and outs of specific patterns can help you get there.
Allow me to show you my three favorite chart patterns and how I use them to attack the market.