While most traders are trying to figure out what to do with this whole sector rotation going on…
I've been finding pockets of opportunities right now, and I can tell you what's working for me…*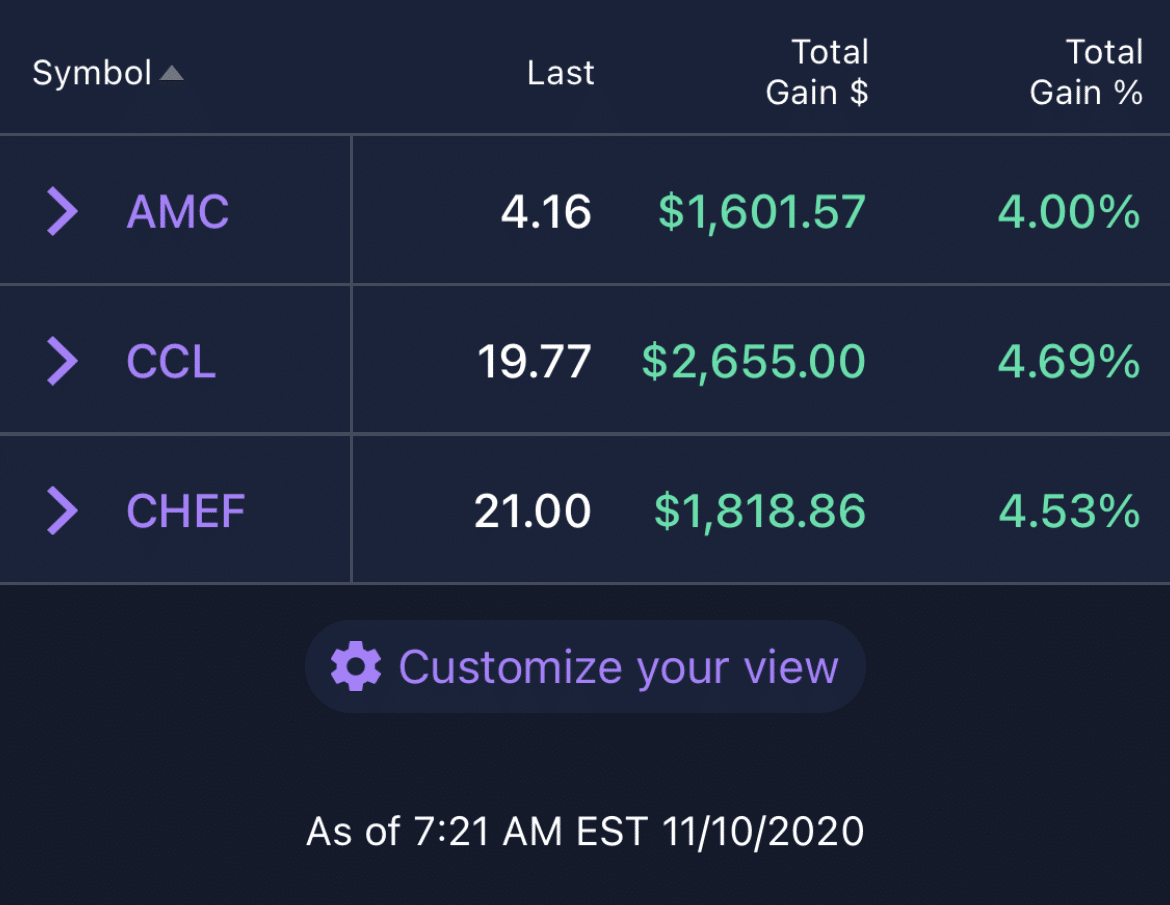 In the pre-market this morning, I was sitting on gains — there are stocks popping off every day, let me teach you how I uncover these opportunities.
Utilizing patterns to uncover some of the hottest trade ideas in small-cap stocks.
In this market environment, I've relied on just a few simple chart patterns and focus on the catalysts on the table.
It's the same techniques I've been teaching to traders and using for about a decade…
And now's the time to learn how to utilize them to your advantage.
It all starts with narrowing down my focus. The easiest way I know how to do that is by utilizing a scanner and filter.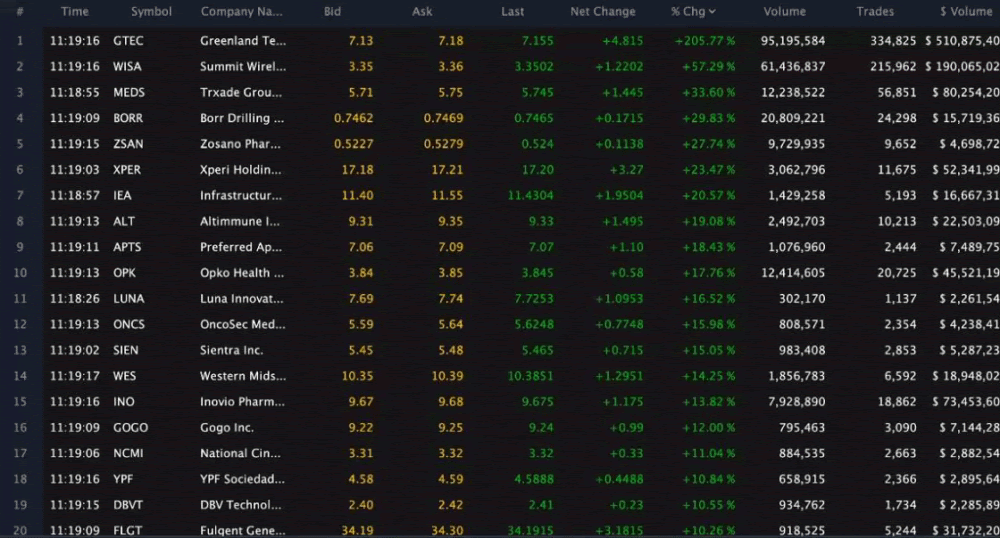 For the most part, I want to look for stocks gapping higher with at least $2M in dollar volume. That lets me know there's enough liquidity for me to hop in and out of these positions.
That's extremely important in this environment. The last thing you want to happen is to see a stock gapping up, buy shares, only to realize it's a thinly-traded name and you get stuck in the position.
Makes sense?
So let's take a look at one trade that looks interesting right now.
Gogo Inc. (GOGO) is one gapper that actually benefits from the vaccine news.
Right now, the stock has one of my favorite setups — the bull flag / pennant pattern.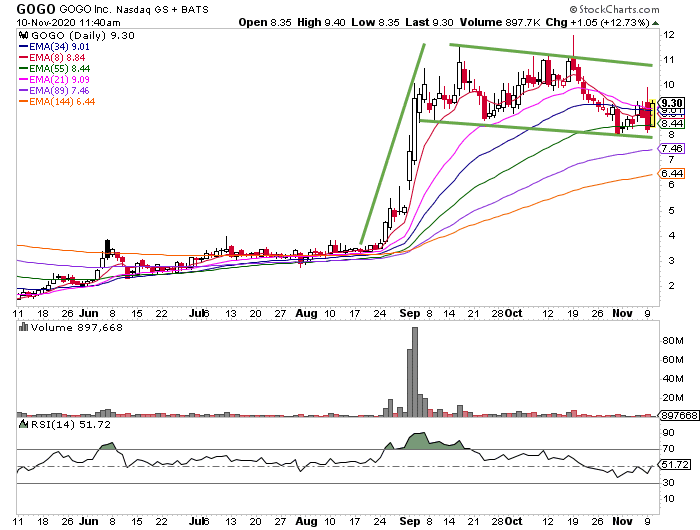 It's been in a consolidation period for about two months, and now may be the time it starts to make a move.
You see, typically, with this pattern, after the consolidation period, it breaks out… and now it's taking off after earnings and vaccine news, it can run even higher.
Why is this setup so intriguing?
Well, it's a low float, and for the most part, those are the specific small-caps that have been running higher. Not only that, but there are more than 40% shares short.
In other words, this can create a dynamic in which the demand far exceeds the supply, and squeezes the shorts.
Given the way small-caps have been breaking out almost every day, I think it's important for you to learn a few reliable and recognizable patterns to uncover these plays.
You can discover some of my favorite setups in this exclusive eBook right here.