Despite the wild market we're in…
I truly believe I'm trading in the zone.
I started this month with about $150K in trading capital…
And across my strategies, I've been able to generate $111,728.36 in realized gains.


For me personally, I feel trading has gotten easier.
Why?
Well, I'm just focusing on my edge — momentum stocks and chart patterns.
Today, I want to show you how I was able to lock in more than $3K in ROKU based on a chart pattern I believe is simple to uncover.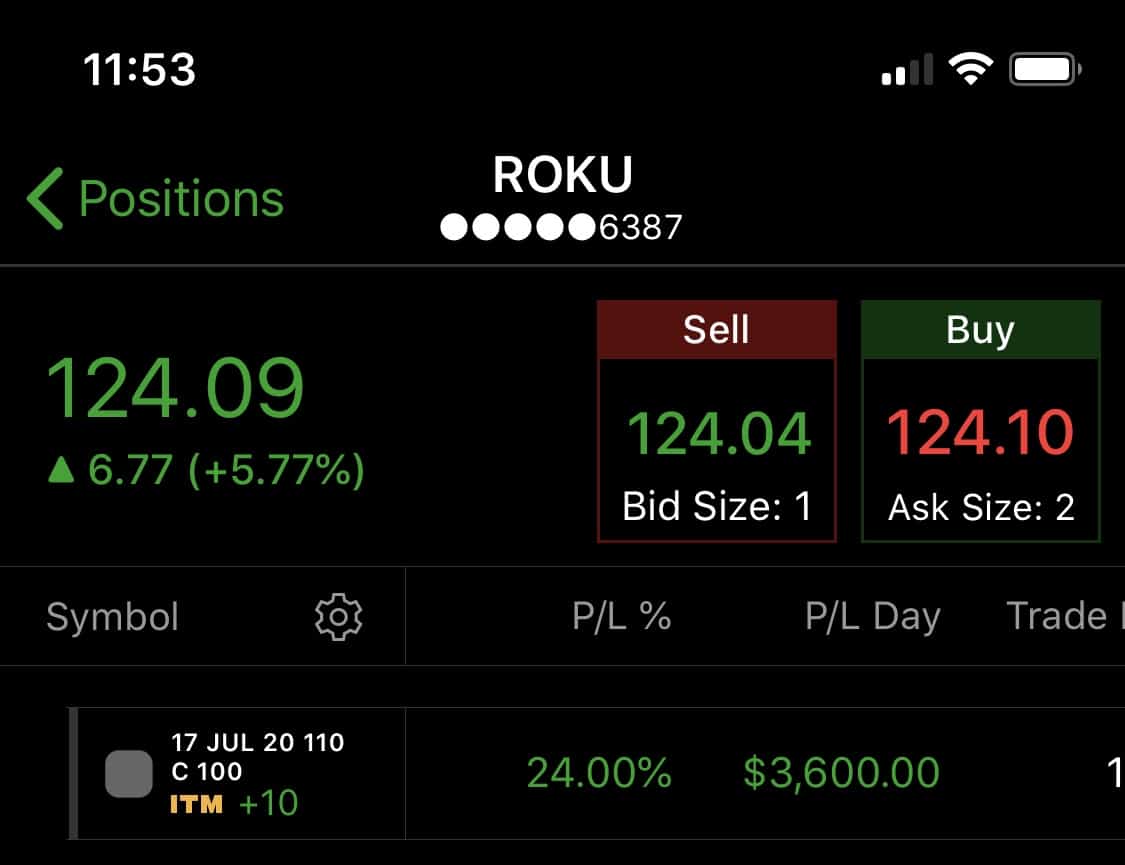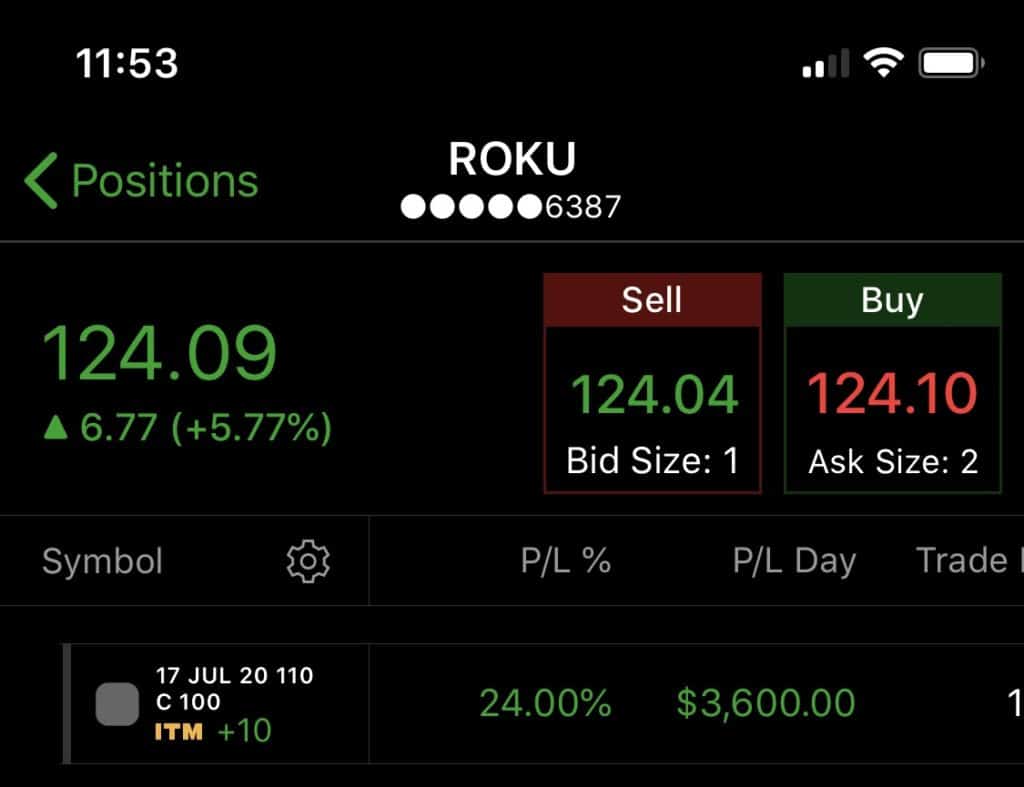 So how did I spot this trade and lock in more than 20% on ROKU today?
[Revealed] The Pattern I Used To Spot The Pop In ROKU
This morning, I sent out an advanced notice alert to Jason Bond Picks subscribers.
ROKU July 17 $110 calls for $13-$14. Continuation pattern. Big spike Tuesday with consolidation Wednesday. Thinking it heads up into the weekend or next week. Squeeze pattern.

Source: Finviz
The "squeeze" I'm referring to is the TTM squeeze.
Here's a look the TTM squeeze on the daily chart.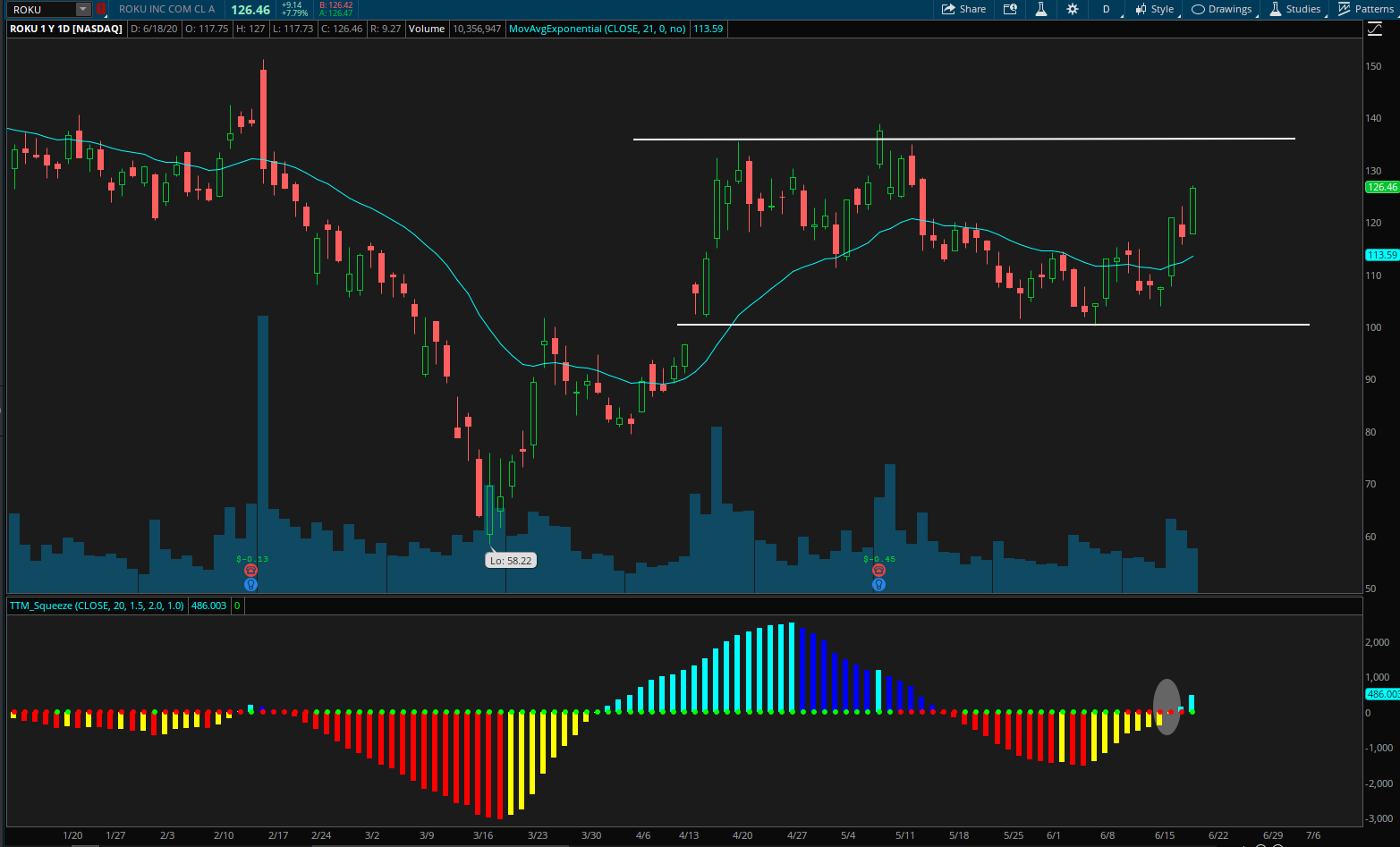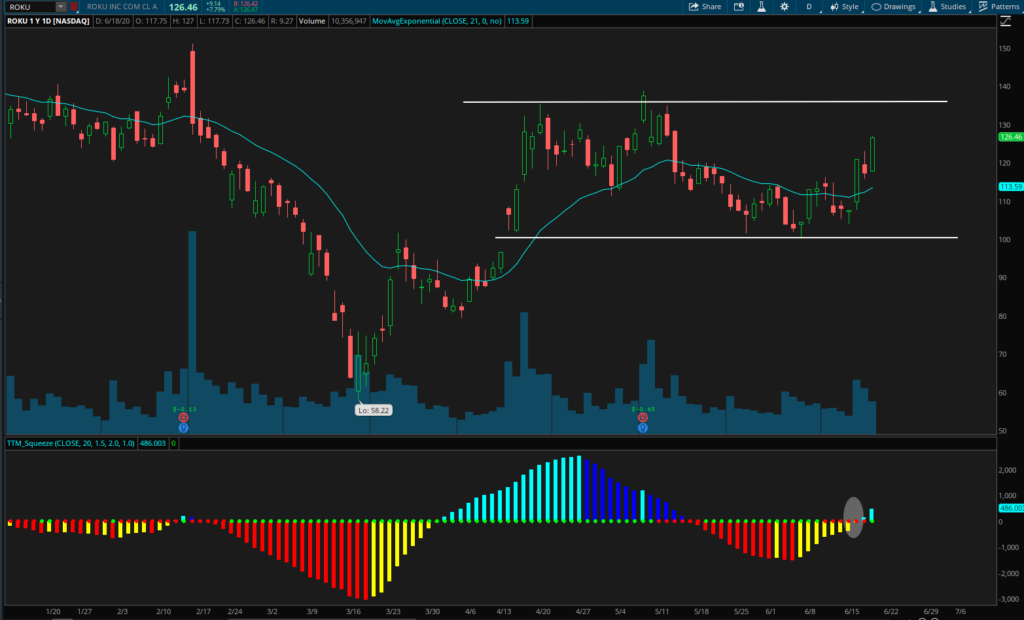 Source: thinkorswim
The theory with the TTM squeeze is simple, in my opinion. I want to see the bottom red dots start breaking above the zero lines and turning into teal bars, as shown in the chart above.
This lets me know momentum is building and the stock can make a move.
I know what you're thinking…
"Jason, how do you know which direction the stock can move?"
Well, I look at the shorter term timeframe.
Here's a look at the hourly chart in ROKU.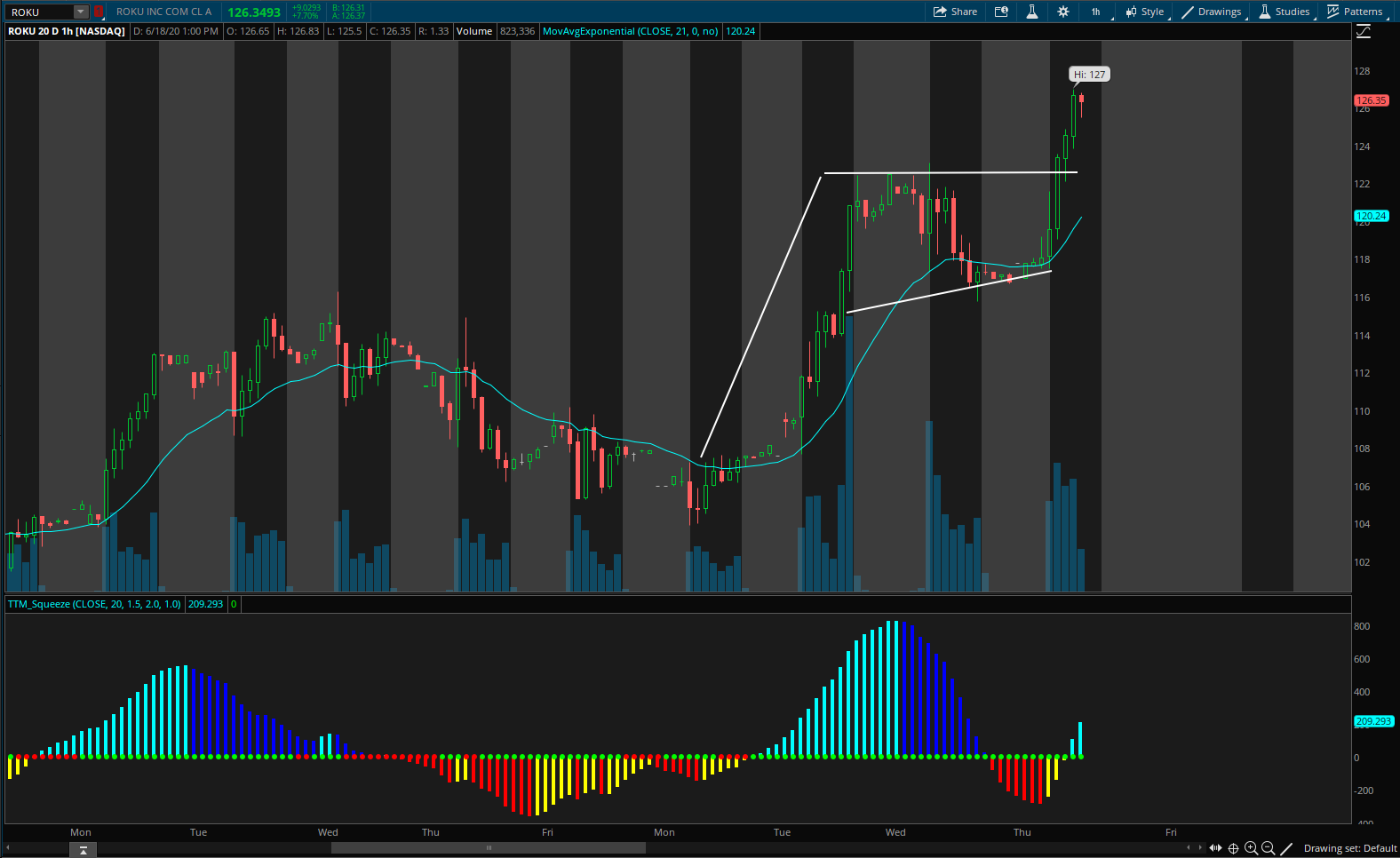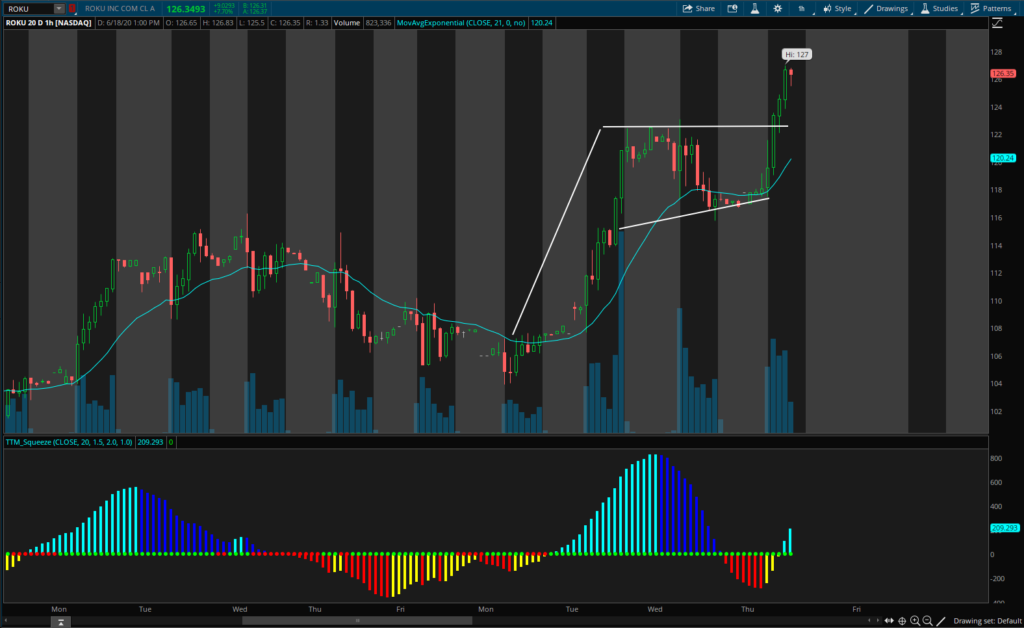 Source: thinkorswim
With this setup, I actually noticed a pattern here.
ROKU has been trending higher… and started to consolidate.
This resembles the bull flag pattern here, and I find it's beneficial to get in around the consolidation area.
If you look closely in the TTM Squeeze below…
ROKU was "squeezing" this morning, and let me know ROKU could potentially break out.
So what did I decide to do?
I purchased the ROKU July 17 $110 calls for $15.
While that was above my intended entry, I had high conviction ROKU could break out and continue higher.
Fast forward just a few hours later…
ROKU made a move and I was able to sell my calls for $18.47, for about $3,470 in realized gains.
Of course, ROKU did continue to ramp higher and I did leave a little on the table.
But I'm not too mad about it, because I stuck to my target.
Now, if you want to learn how I'm able to identify momentum stocks before they make a move…
Then you'll want to check out my latest training workshop.
In it, I reveal my number 1 edge and how it allows me to trade on a part-time schedule…
And still uncover large winners in the market.