If you haven't been following small-cap momentum stocks, then you're missing out on a lot of opportunities in my opinion.
I mean take a look at all the small-caps popping off this morning…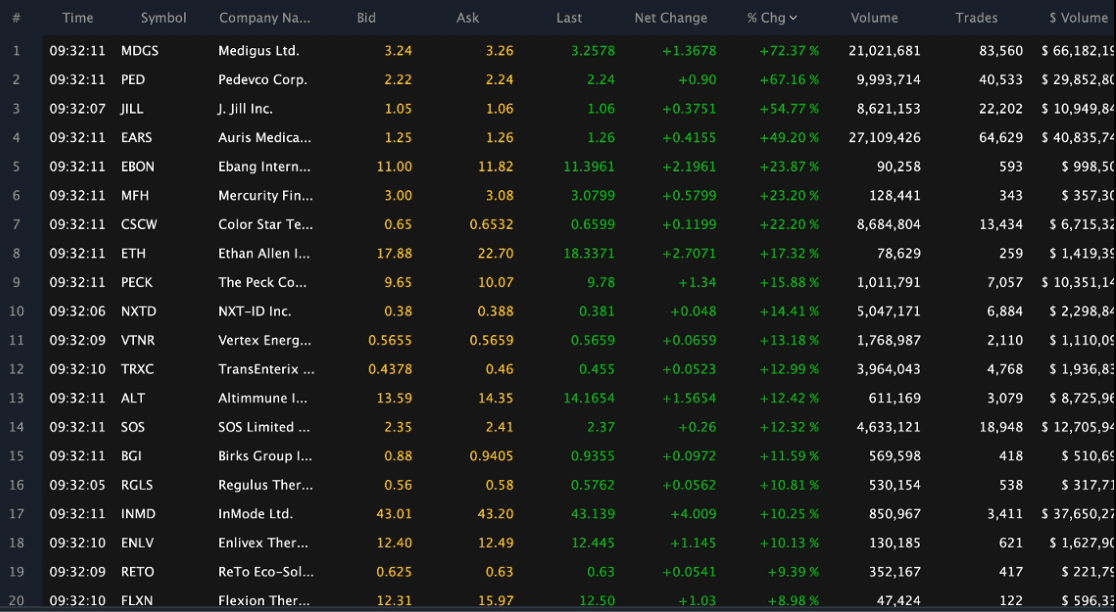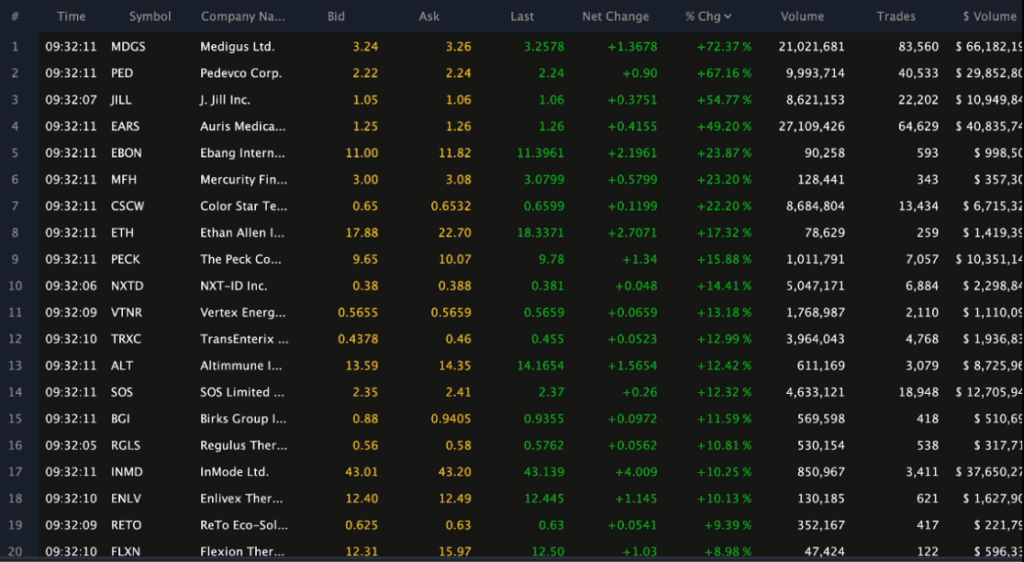 One of the easiest ways to uncover these plays is to figure out which sector can pop off next and keep a watchlist.
Remember when electric vehicle stocks were taking off?
Well, imagine if you could've spotted some those momentum plays ahead of time.
I want to draw back the curtain and show you my techniques to uncover the next hot momentum sector and what sectors I believe everyone and their brother will want to pile into soon.
Sometimes All It Takes To Find Trends Is By Uncovering One Stock
When it comes to uncovering trends in small-caps, it's pretty easy for me because I'm always watching them and looking for my favorite setups.
So if I see one of my favorite setups, I'll dig deeper and look at the industry or sector to see if there are other stocks with the same pattern… or whether there's a catalyst.
One stock that popped up on my radar right now is 3D Systems Corp (DDD).
3D Systems Corp (DDD)
3D Systems Corporation provides comprehensive 3D products and services. The Company develops, manufactures, and markets 3D printers, print materials, software, haptic devices, scanners, and virtual surgical simulators. 3D Systems operates worldwide
At the beginning of the month, Craig-Hallum analyst reiterated his bullish view on the company, expecting a few near-term catalysts for the stock.





One of such catalysts could be a sale of one of its non-core assets, which would benefit DDD's balance sheet.
As 3D printing is gaining attention in the mainstream media, DDD could get hot again. After the most recent run-up from $4.70 to high $6s, the stock has had two back to back inside days. The stock seems to be building up momentum.





With short interest at 35%, any positive headline could lead to a major short squeeze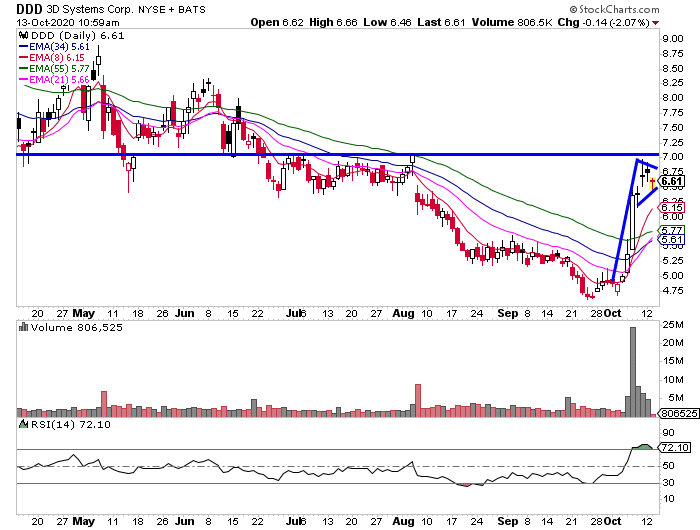 I want you to focus on the chart above. This is known as the bull flag / pennant pattern. With DDD consolidating, I believe the stock can take out very soon. If it breaks out of this resistance level around $7…
I wouldn't be surprised if we see the stock trading in the $10 area very soon.
So, I would go to Finviz and look at the sector. Other stocks that look interesting to me now are voxeljet AG (VJET), Stratasys Ltd. (SSYS), Nano Dimension Ltd. (NNDM).
Thereafter, I would look at the charts to see if my patterns pop up, I'll keep them on my watchlist.
Next up, another exciting setup is GPRO.
GoPro (GPRO)
Another stock that has gained traders' interest recently is GoPro.
The stock has nearly doubled over the past two weeks as the company first announced the new Hero9 Black camera with a sensor for 5K videos and followed up shortly with news that the product has proven very popular – the number of its subscribers increased rapidly to over 500k.
The market has been strong overall, and the market for lower-priced, catalyst-driven stocks is even stronger and hotter. GPRO also has an 8% short interest, which could only fuel its move higher.
The stock is currently consolidating above $6 – resistance of the past 1.5 years. The next key level is $7.5.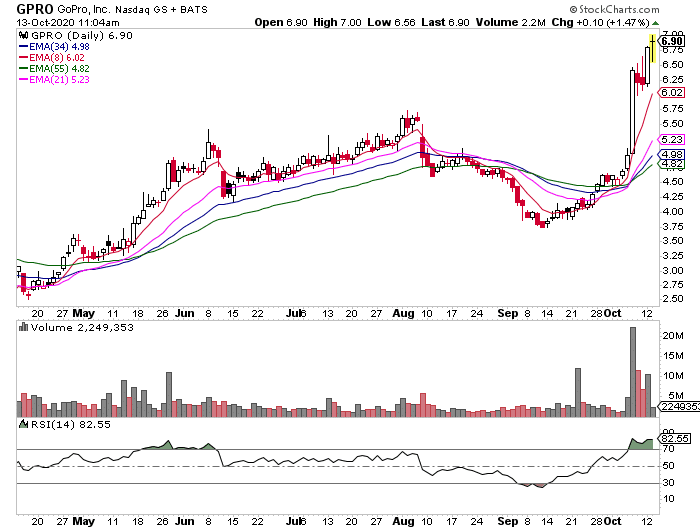 On the daily chart, GPRO broke out from its bull flag / pennant setup, and the stock is approaching a key resistance level at $7.50, which just so happens to be a triple top.
I've found that triple tops usually don't materialize, and I think GPRO can get to $10 if it breaks out from $7.50.
So some other stocks I'll look to are consumer technology with my favorite setup.
Listen, there are plenty of momentum-trading opportunities out there, and I want to show you how to uncover them utilizing my best chart patterns.
Allow me to show you my three most-reliable chart setups and how I use them to uncover momentum stocks before they pop up.