I see a lot of traders with small accounts who think they need to trade very small stocks. Let's compare two charts and you'll see why that's not always wise, especially in the last few weeks as volatility has become a concern.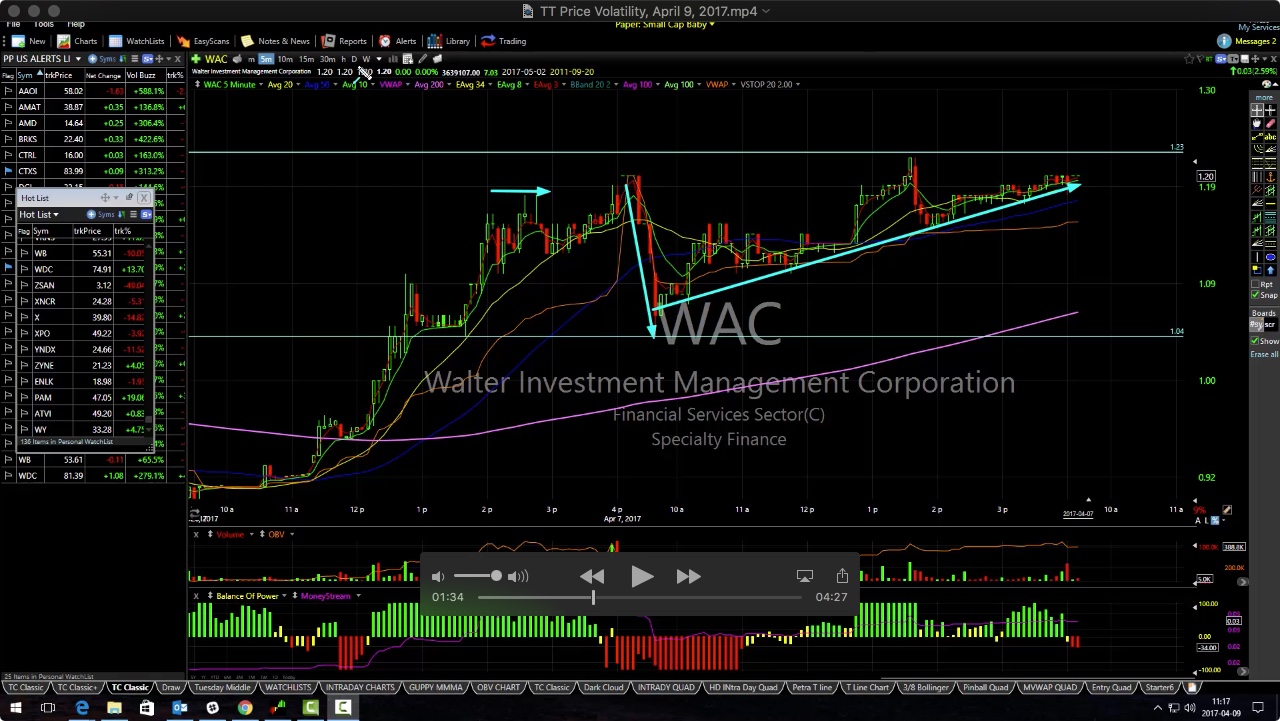 Here's a look at Walter Investment Management Corp. (WAC), boxing in Friday, April 7, 2017, when WAC's price action was $1.04 to $1.23. This stock had a 20 percent move in this candle, in just one day. That doesn't mean that was a winning trade (if you got in at the close on Thursday with a 5 percent stop-loss, you got taken out when the stock dropped early in the morning).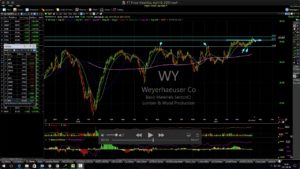 Here's the five-minute chart of the intraday action of this stock. If you were the trader who got in on Thursday, April 6, very close to that day's high, the stock pulled back first thing Friday morning after your entry on Thursday. You took your stop out because you were only dealing with a 5 percent stop-loss, and then it continued to move up during the day.
Make sure you understand how much your stock can move in a day in order for you to stay in the trade. You may think "Wow, that's too much movement for me, I can't trade something like that because, if it goes against me, I could easily be down 15 or 20 percent very quickly."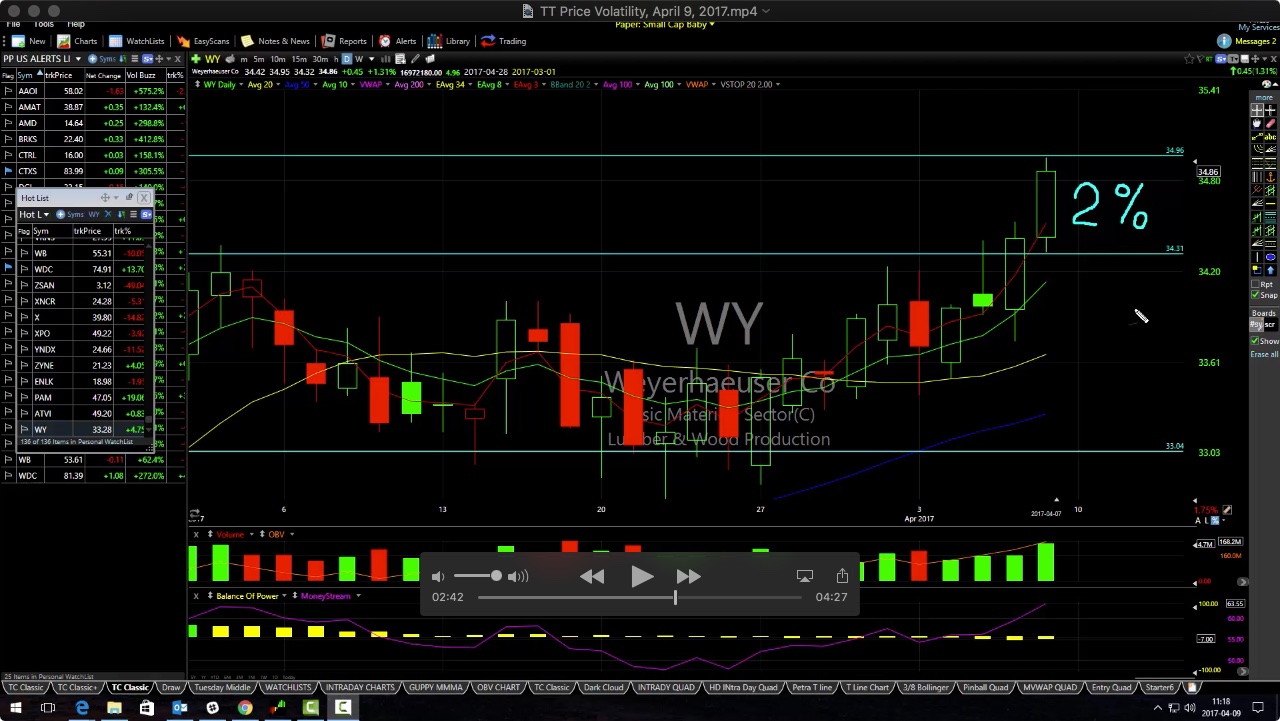 By comparison, look at the 12-month chart of a larger stock, Weyerhaeuser Co. (WY). You can see it had a nice breakout in February 2017 from a big resistance area at $33. It tested resistance in late July and early August 2016, then again in December, before breaking through in February. It met a new resistance area at $34.31, which it broke through in March.
It's important to then look at the daily chart for late March into early April. What I want you to see is this: on April 9 we have a whole candle – $34.31 to $34.96 — but it represents only 2 percent of the stock's price. That's a big difference from the 20 percent we saw on the cheaper stock. The cheaper the stock, the more a few pennies are going to make a difference to the percentage, and the more it could easily take out your stop-loss, depending on your risk tolerance.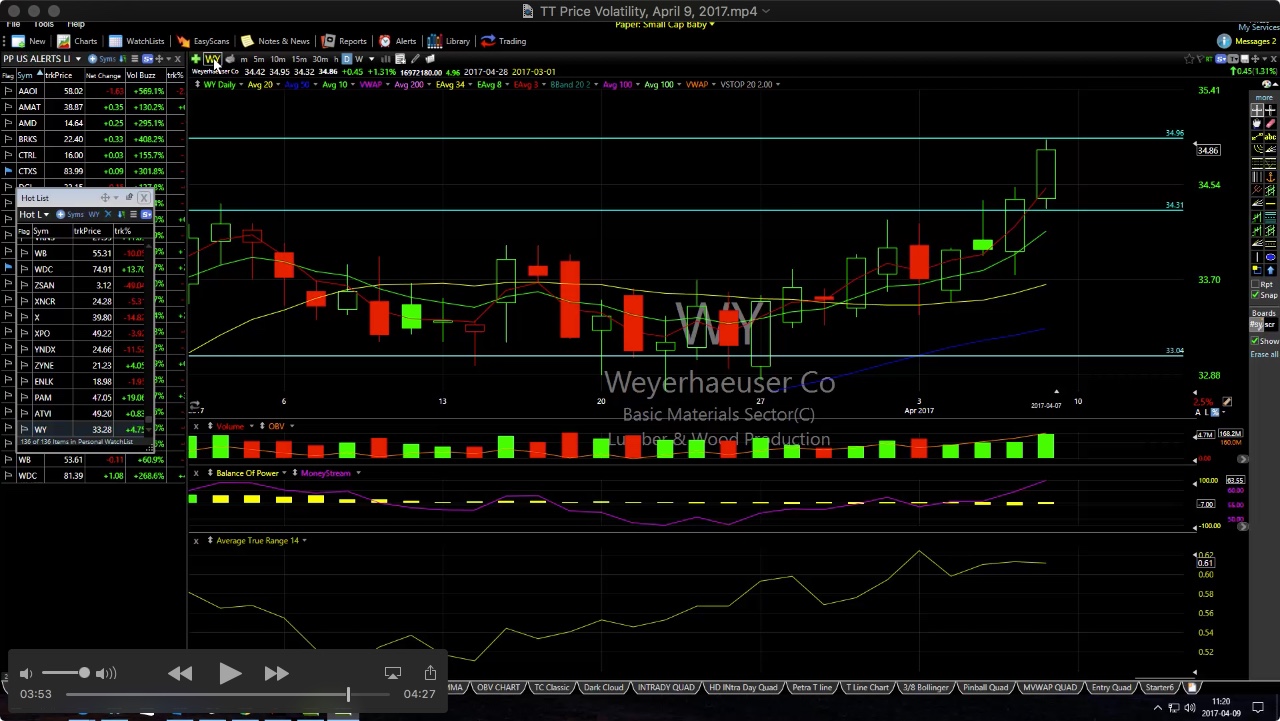 Always be aware of how much volatility your stock can have. One way to do that is to use something called "average true range." If I add average true range to the bottom of my WY chart for April 9, it's at 61 cents. That stock can move up and down 61 cents in the normal volatility of any given day. This average true range takes the last 14 days of price action. You can actually see, as WY is coming out of the consolidation in March 2017, how its volatility is just increasing until we start that breakout and we get range expansion in our candles.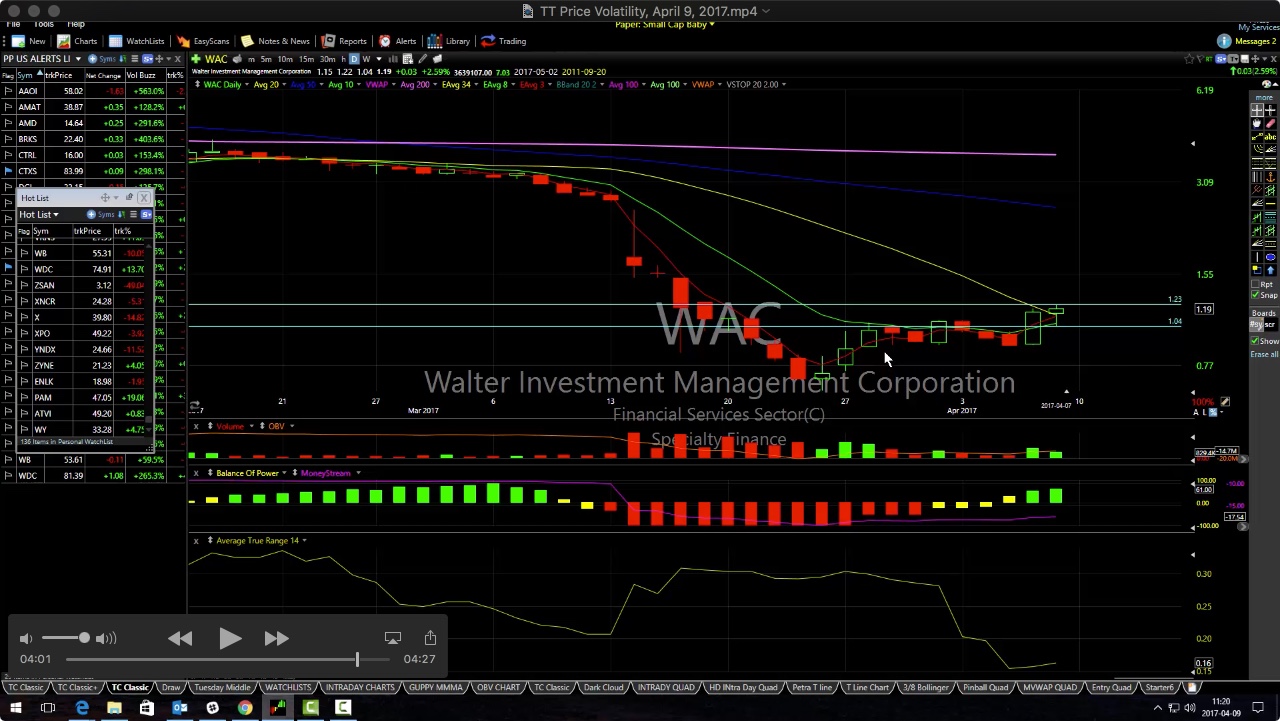 Now go back and look at WAC's average true range in March and April 2017. There, you can see the ATR line starts to fall, pretty dramatically, as it was consolidating in late March and early April 2017, and then the ATR line starts to pick up as the candle expands. So you need to pay attention to what your average true range is, and what you can see in these candles. This will help you to determine a stock's volatility, and maybe stop you from easily getting knocked out of some trades.
#-#-#
Petra Hess runs PetraPicks.com. She is a technical swing trader and long-term investor in domestic and Canadian stocks and ETFs.
Related Articles: