You'll hear a lot of oil bulls out there right now, but I am not in that camp. I think that oil and oil companies are going lower with it. I have been buying and recommending DRIP, which is a triple-leveraged bearish bet against XOP (which is the oil & gas exploration ETF).
Why?
There are several reasons for this right now.  First, let's look at net speculative positions in the oil market. This chart clearly shows there is a lot of bullish bets on oil itself right now. We're at near-unprecedented levels of optimism for oil right now.  Naturally, you would think all of that buying would lead to higher prices for oil.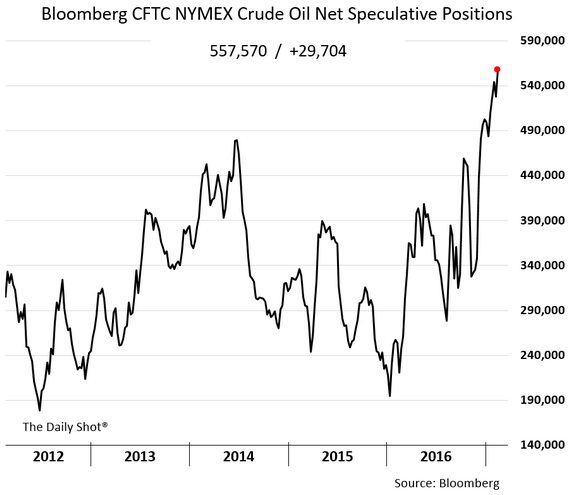 This next chart clearly shows that oil has found a lot of resistance at this current level even with all of the speculative buying. It would be very hard to imagine even more buyers coming into the market. Even if that happens, I think it is unlikely that we would see a meaningful increase in oil due to new speculative buying since it has had very little effect on oil prices so far.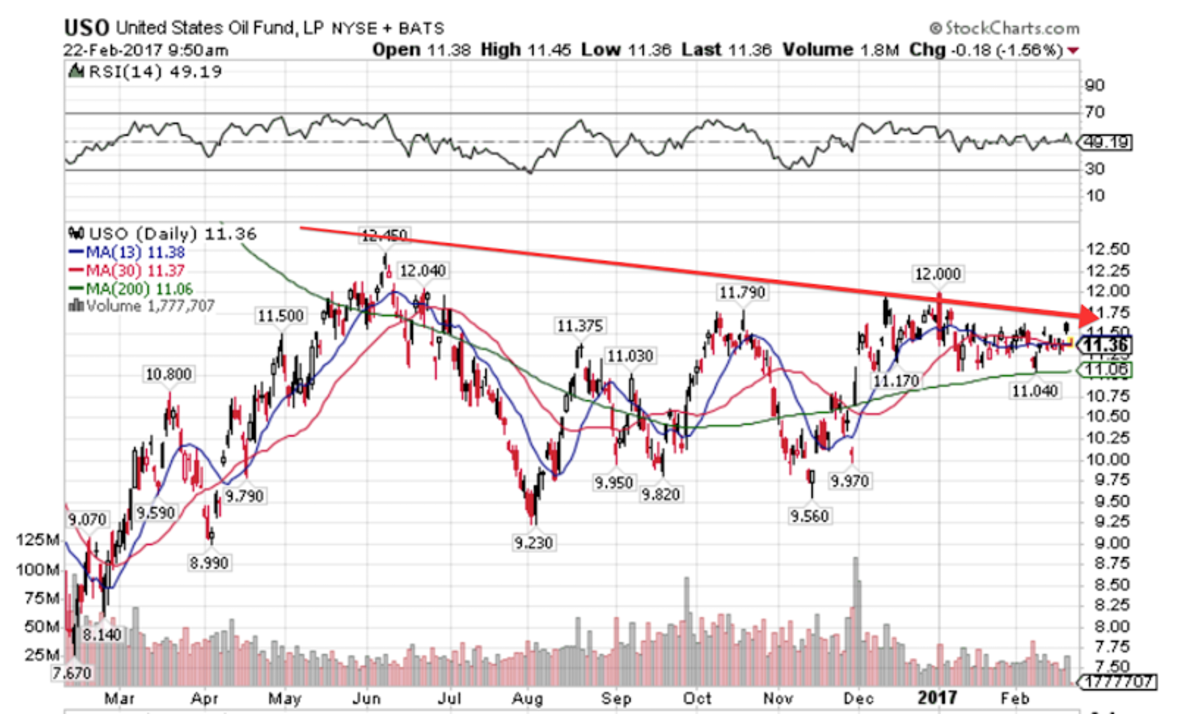 Next, I would consider the market's outlook for oil price volatility which we can see in this 5-year chart of $OVX below: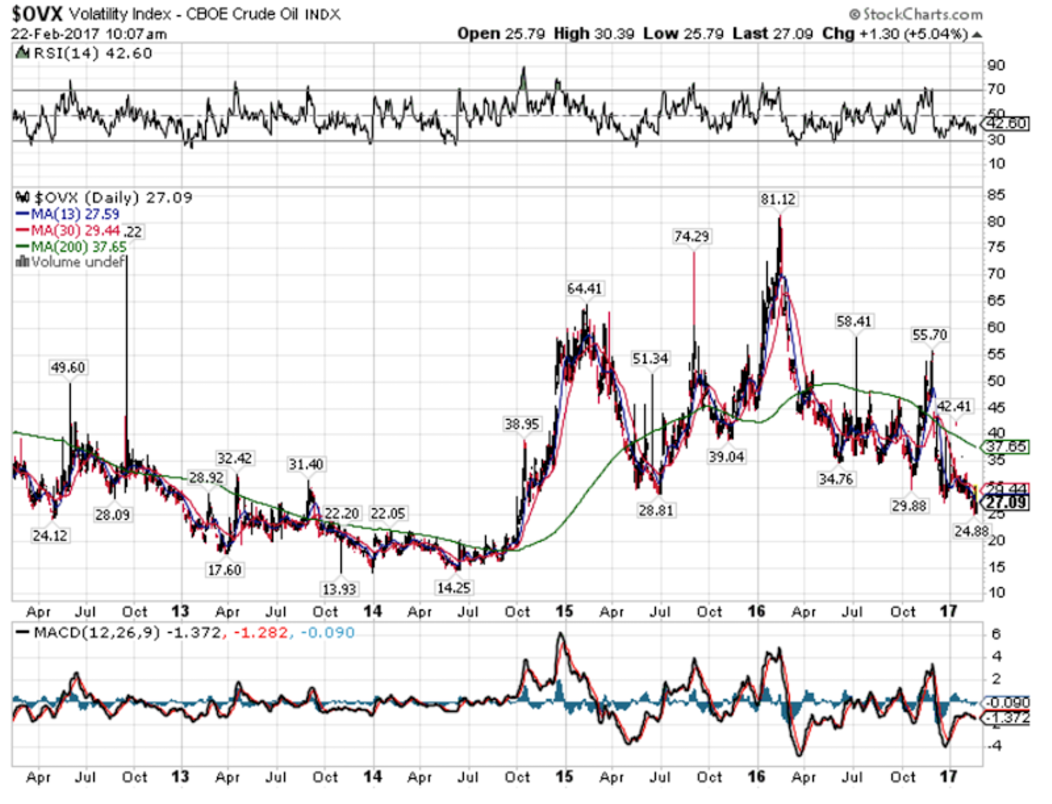 We're now approaching volatility levels not seen since right before oil prices crashed in 2014.  The market is overly complacent right now. There is a belief that OPEC has "cured the price problem" and can negotiate a way to higher prices.
First of all, I doubt OPEC will be able to maintain production caps for very long. They have a history of finding ways around these limits and bringing on more production than reported.
Two other significant problems are global demand which is arguably near an absolute peak, and US production which has been curtailed since the price crash in 2014. This production is ready to come back online with even more output if oil prices continue to rise.
Overall, there are a lot of headwinds against oil going forward. I believe that we will see moderately lower prices in the coming year. Lower prices will pressure oil production and exploration which will negatively impact XOP. That is why I am betting on DRIP for at least 20% more gains from this level in the next 12 months.
Related Articles: