The set-up: This is purely a technical trade. I like Google, the company, but Alphabet (GOOG, GOOGL) the stock is showing signs that it could break support. If that happens, it has a long way to fall.
The chart: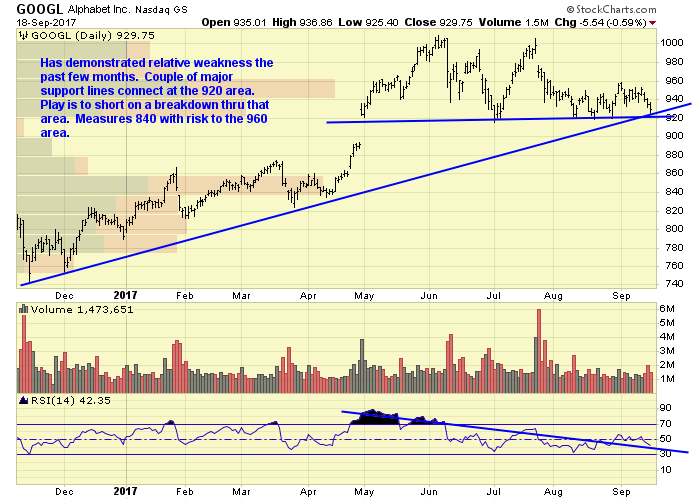 Alphabet has demonstrated relative weakness the past few months. The $920 level is a line in the sand; there's no trade here unless it breaks through but — if you get that breakthrough — the next support level is around $840. With a recent high of $960, there's a 2-to-1 reward-to-risk profile on this trade.
Confirming factor: Supporting this technical trade is that the Relative Strength Index on Alphabet has trended lower while the stock is trading sideways. That's an extra tea leaf to read here; the market has been trending higher but GOOGL hasn't been participating.
#-#-#
Jason Bond runs JasonBondTraining.com and is a swing trader of small-cap stocks.
Related Articles: