The set-up: If you want to go looking for signs of brewing market trouble – and that's kind of our job as traders – a few ETFs should always be on your watch list. Two, in particular, should have your downturn senses tingling right now.
The HYG: What the financial industry calls "high yield bonds," the real world calls "junk," and the iShares iBoxx High Yield Corporate Bond ETF (HYG) tracks the junkiest stuff out there, bonds paying abnormally high interest rates issued by companies with financial concerns that make them more likely to default than stable, fundamentally sound companies.
The HYG is the proverbial canary in the coal mine for the health of the overall economy, because defaults just don't happen during good times, allowing investors to collect juicy yields. When the economy starts to sour, however, the worst companies quickly lose their footing, tend to default and fold, and junk bonds suffer. As a result, traders worry when HYG pulls back for no reason.
Read Jeff Bishop's take on hunting for the market's 'next big thing'
That's what's happening now. HYG is now approaching the 200-day moving average and is causing alarms to go off on some trading desks.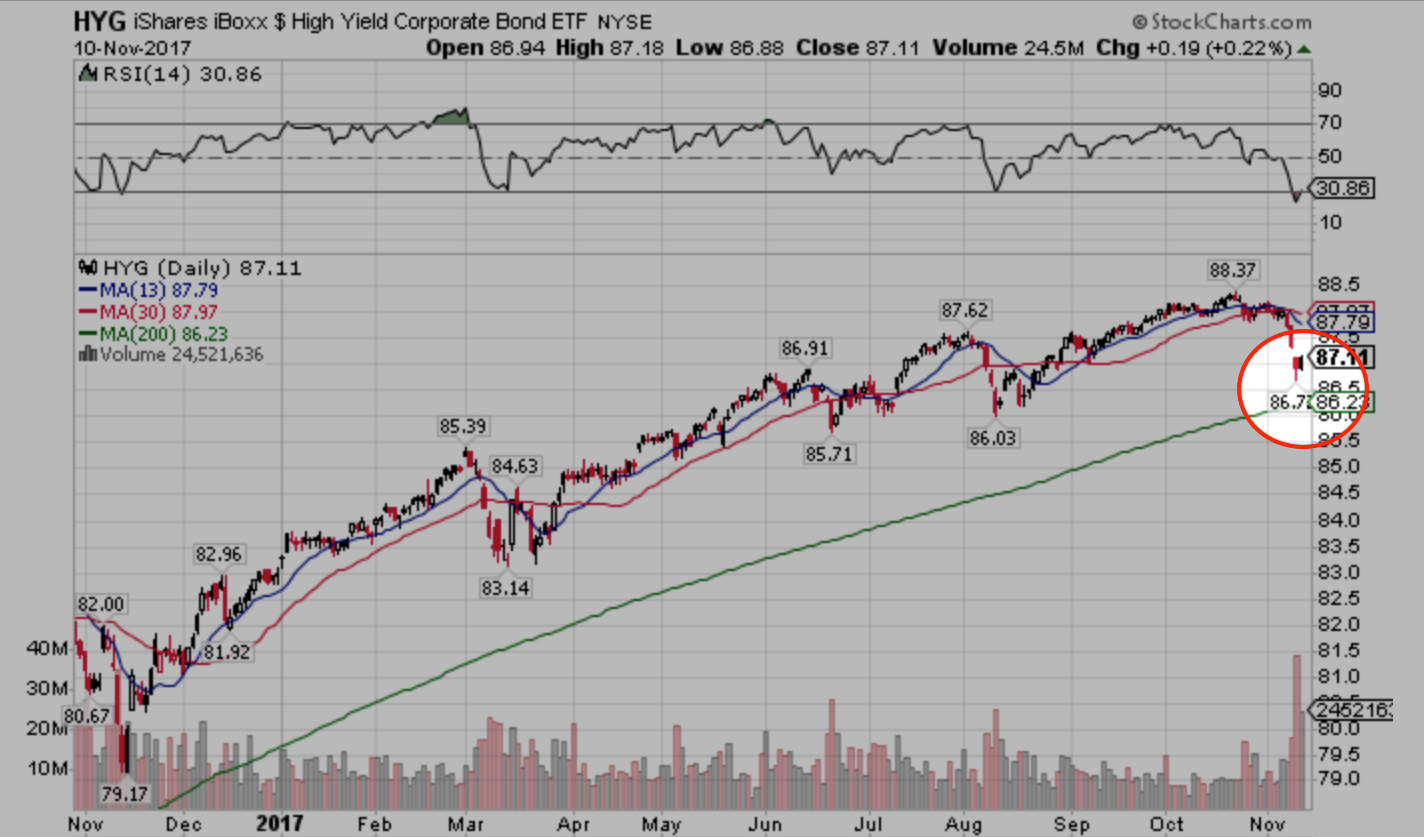 The IYT: "Dow Theory," one of the oldest and most respected investment methodologies there is, holds that the economy is "good" when transportation companies are rallying above the industrials. That's because transportation is the backbone of the economy; history has generally supported this idea.
The iShares Transportation Average ETF (IYT) is the tracking fund for the largest transport companies out there, and its recent underperformance is hard to miss.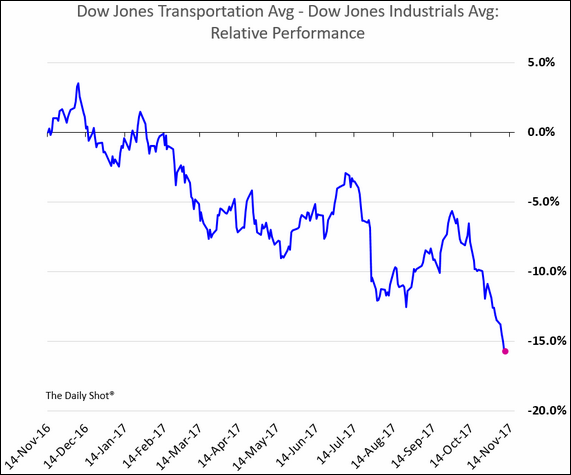 The play: On the surface, the market is still suggesting that times are good, but looking at the underlying ETFs shows we may not be seeing "all systems go." For now, I'm watching how these two ETFs handle their 200-day moving averages; if they continue to be weak and trend below there, it may be time to short the market, especially if we see a pick-up in volatility to boot. If they find support at the 200-day moving average, go long the markets and catch the next bounce.
#-#-#
   Jeff Bishop is lead trader at TopStockPicks.com. He runs short-term trading strategies, primarily using leveraged ETFs.  At the time this article was published on RagingBull.com, he had no shares, options or open orders in either HYG or IYT.
Related Articles: