9 Tips for Learning About Trading
W ondering how to learn about trading? Beginning traders should explore their own goals and investment needs while developing strategies through articles, books, charts, and more. Check out these nine tips for getting started.
Key Takeaways:
Learning about trading involves various tasks, from setting personal goals and understanding your own risk tolerance to studying charts, reading books, and more.
How To Learn About Trading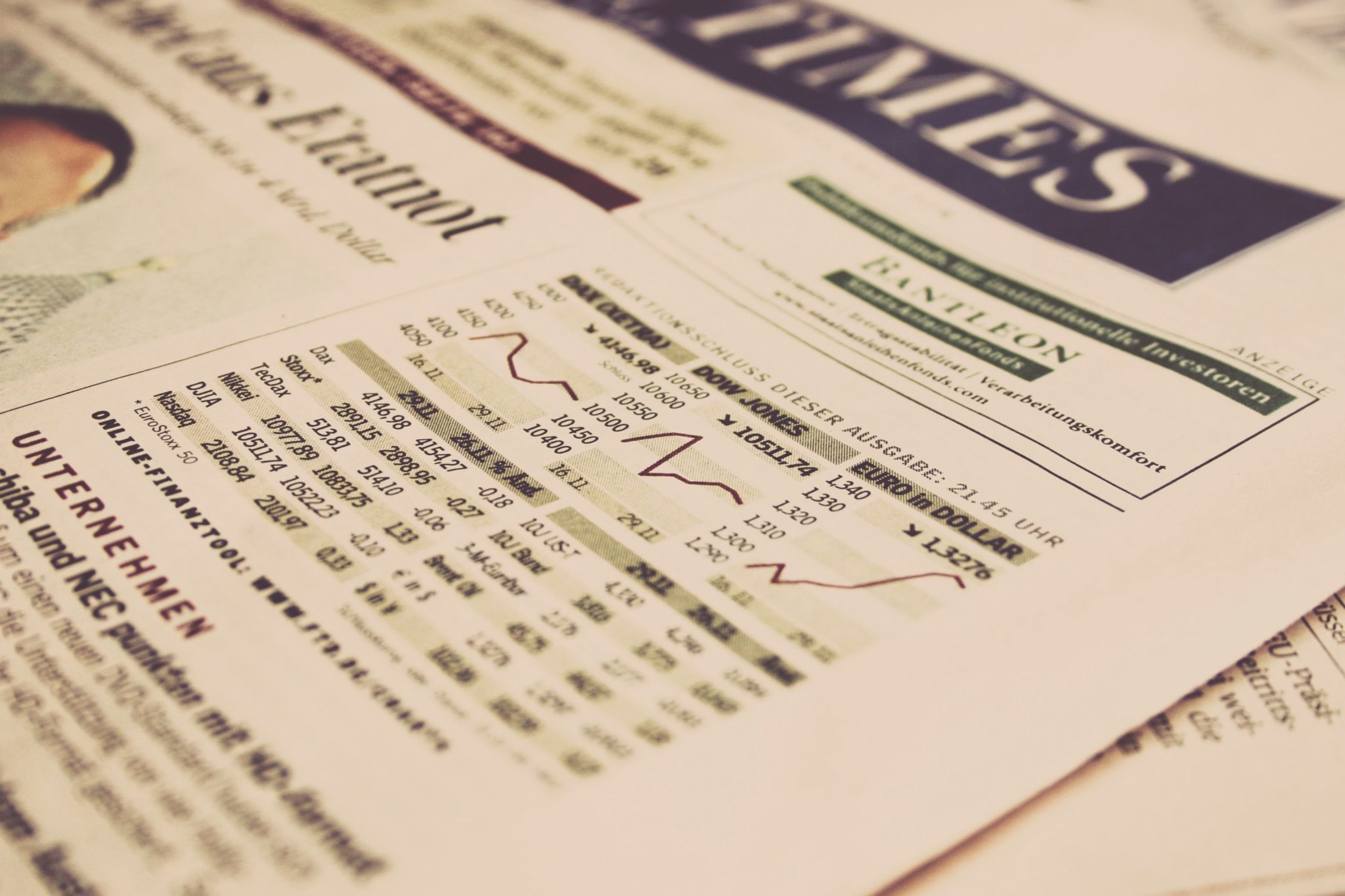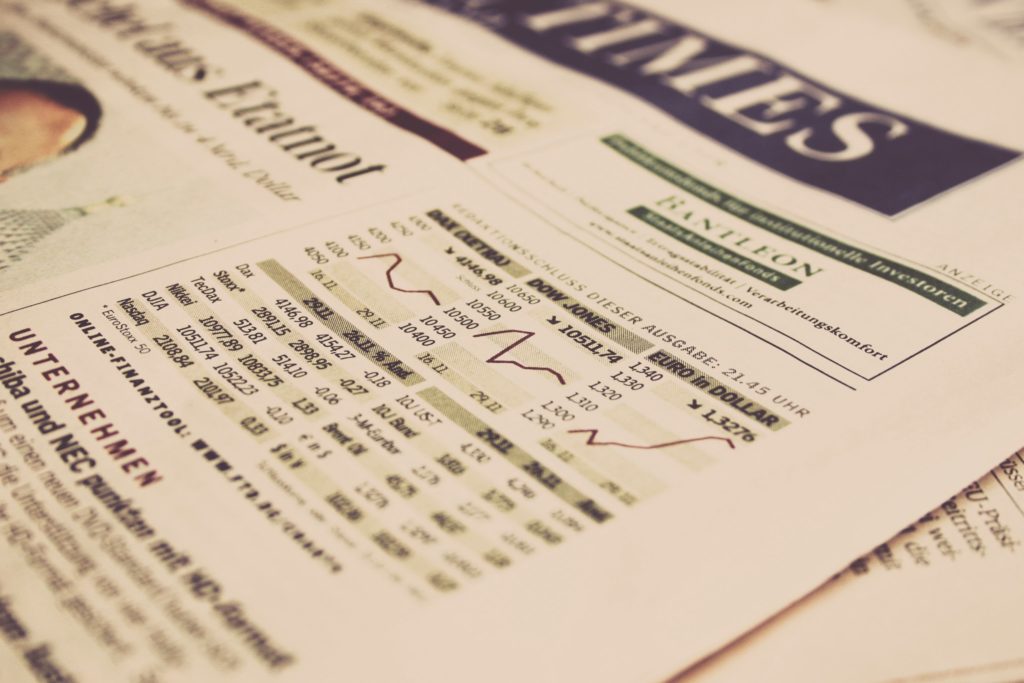 Image via Unsplash by markusspiske
There's no one best way to learn to trade. Learning about trading takes commitment and dedication to discover and understand the intricacies of the market and the instruments you can trade.
Fortunately, there are a few surefire things you'll want to add to your to-do list when you want to get more involved in the trading game. Here are nine tips to get you started.
1. Learn About Stock Categories
Learning about trading involves investigating the different kinds of stock categories as well as the various industry-specific stock sectors.
Stock categories include:
International stocks.
Large-cap stocks.
Mid-cap stocks.
Small-cap stocks.
Industry-specific stock sector categories include:
Consumer goods.
Financial.
Manufacturing.
Technology.
Once you understand these categories, you'll have a better grasp of how and where to direct your investments and strategize your trades.
2. Set Your Trading Goals
You'll want to consider various goals when you set out to learn about trading:
Set Goals for Investing
When you first start learning about trading, you should set up a framework with your own goals in mind. By establishing your goals while you learn about trading, you can integrate relevant strategies.
Your goals will depend on some situational specifics, including:
Your age.
Your income level.
Saving for short-term financial needs, such as:

A new baby.
A new home.
An upcoming wedding.

Saving for long-term financial goals and needs, such as:

College savings.
Paying off a home.
Retirement.
Starting a business.
Start by setting and prioritizing goals, then establishing a timeframe for reaching different goals. Using that information, you can better select stock investments that suit the needs and goals of your unique situation.
Set a Stable Stock Portfolio Goal
In addition to your personal goals described above, you also want to consider a stable stock portfolio goal for your experience level. Beginning traders often decide to keep things simple as they learn about trading. You can create a stock portfolio when you're first starting out of around 10 to 20 stocks you've researched well.
When you start with a more limited portfolio, you'll give yourself the time you need to learn about trading and research each stock thoroughly. Necessary research includes looking into relevant risk factors as well as the underlying company financials of each stock.
3. Determine Your Risk Tolerance
Every investor has a comfort level when it comes to risk. You'll need to assess your own comfort for risk and then focus on investments that best combat whatever it is you're concerned about. Examples of factors include:
Inflation.
Liquidity.
Taxation.
You'll want to mix portfolio assets across various stock categories, trying to cover the different types of risk while you do so.
4. Learn the Basics and Expand Your Knowledge
Even once you understand your own goals and needs, you'll want to make sure you have a knowledge baseline before you dive into making trades. It's important to have a grasp on stock market basics as you develop your strategies. Common ways people learn about trading include:
Online courses: Online courses offer incredible convenience, so it's no wonder this is a fast-growing method for traders to learn. You can find basic trading on websites for some trading and investment providers; some take things a step forward to offer a full online curriculum. Sometimes, though, these services restrict their online learning options to paying customers. You can also find self-guided courses for free or at different price levels. Independent work lets you learn at your own pace, but you might not be sure if you really understand trading strategies before you start using them in the real world.

Trading books: Learning about trading through books is one of the most common methods of learning. You can take your time making sure you understand an author's philosophy and approach. You can also refer to the text as you need to whenever you want to clarify or refresh points about trading strategy or theory. However, you won't have a chance to ask follow-up questions. Additionally, as market conditions change, philosophies in older texts may be rendered invalid.
Books many traders turn to include:

'The Nature of Risk' by Justin Mamus.
'Stock Market Wizards' by Jack D. Schwager.
'Technical Analysis of the Financial Markets' by John Murphy.
'Trading for a Living' by Dr. Alexander Elder.
'Winning on Wall Street' by Martin Zweig.

Trading seminars: Attending in-person sessions allows you to ask presenters questions to clarify your understanding of the strategies that are presented. Live sessions can also discuss ideas related directly to current market conditions, and these sessions allow attendees to collaborate with other new traders. However, trading seminars can get expensive, and unless the session is recorded, you will only have a narrow amount of time to absorb and understand the information presented.
Mentoring: You can seek out dedicated instruction and mentorship. One-on-one or small group sessions offer tailored, personalized information that directly targets your needs and questions. You'll want to look into a potential mentor's investment track record and results, as well as how successful they are at conveying and teaching strategy. You'll want to make sure a mentor's strategy fits in with the approach you're seeking as well. This is also often one of the most expensive ways to learn to trade.
5. Understand Key Terms About Metrics and Orders
High on your list of things to learn about trading? The terms professional traders use when they're evaluating stocks. Key terms to learn include:
Compound annual growth rate, or CAGR.
Price-to-earnings ratio, or P/E ratio.
Return on equity, or ROE.
These and other metrics often reveal how a stock works, pointing you to a decision to buy or sell.
You'll also need to know about different types of stock market orders. Trade executions depend on the kind of order you put in. You need to familiarize yourself with various stock market trade classifications, including:
Market orders.
Stop limit orders.
Trailing stop-loss orders.
Each of these types of orders is treated differently when it comes to trade executions.
6. Learn About Trading Systems and Techniques
No matter the market you want to trade, it's important to educate yourself about trading strategies that can produce a profit in that market. You'll need to delve into research and verify what you find. Review charts, and seek out examples of the strategy in the real world. Professional traders who offer books and articles that highlight their methods are a great resource.
Professional traders develop their own unique methods by constantly studying charts to notice patterns and tendencies. They then create a system that exploits these tendencies. Doing this can take months or even years to develop a viable method for consistent profits, so learn from experienced traders where you can.
7. Know Where and How To Buy Stocks
First, you'll need to choose an investment account. While most investors choose a traditional cash account for trading stocks, other account types exist. For example, you could instead choose a margin account, which would allow you to borrow money in order to purchase stocks (this type of account involves higher risk).
You'll also find different ways to buy stock. This includes buying stock through a stockbroker or purchasing stock online.
Typically, you pay more in trade execution fees when you purchase shares through a traditional broker. These days, you can also find various options for digital stock trading that allow you to buy stock through online trading platforms; this typically involves lower fees.
8. Practice Trading
Once you've read, studied the charts, and set your goals, you should practice what you've learned without risking all your cash. Paper trading, or virtual trading, lets you follow market actions in real-time and make decisions to buy and sell.
You'll find various options for stock market simulators that give you the look and feel of how a real stock exchange would perform. Try out your different strategies and holding periods, then analyze your results and make any necessary tweaks.
9. Follow the Markets
Though this may sound obvious, it's important enough to emphasize. You want to start following the market each day in your spare time to understand changes and fluctuations and get a sense of how markets are performing.
This doesn't just apply to markets in the United States. You should also read about any overnight price action on foreign markets to give yourself a broad picture of global trends. Thanks to electronic trading and the growth of derivative instruments that link worldwide bond, equity, and forex markets, traders across the globe are interconnected more than ever.
S ome learning resources require you to commit time and money, while others will let you learn at your own pace. No matter how you choose to learn, you'll want to develop a trading strategy that incorporates your personal needs and investment goals.