How To Trade Pre Market
Official trading hours at the major stock exchanges are 9:30 a.m. to 4 p.m., Monday through Friday. Novice traders might not know, however, that they can also access premarket trading hours on the Nasdaq from 4-9:30 a.m. Low trading volume can result in unexpected market movements, so investors who decide to trade before and after market hours should be apprised of the associated risk.
While premarket trading was once the exclusive realm for institutional investors, this less-crowded session gained popularity with individual investors in the 1990s. Early risers can follow these steps to take full advantage of premarket trading:
Check with the brokerage firm: Rules vary from broker to broker, so investors must read the terms and conditions in full before moving forward.
Choose a stock to trade: Availability, market news, price, and other factors influence this decision, which should fit the trader's existing investment strategy.
Monitor the trade: A buy or sell order won't get filled right away as it does during market hours, so traders should check back frequently to stay current.
Understand the advantages: Trading before the market opens lets investors benefit from early-morning announcements and foreign market movements.
Review the potential pitfalls: High volatility and low volume make the premarket hours a risky time to trade for inexperienced investors.
Check With the Brokerage Firm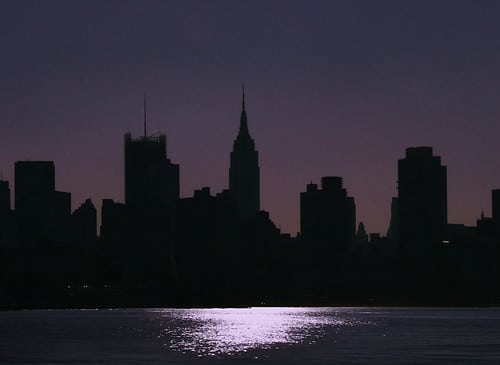 Image via Flickr by joiseyshowaa
Not every brokerage firm allows premarket and postmarket trading. Investors who definitely want to hit the exchanges before the market opens should open an account with a broker that provides off-hours access and carefully read the fine print regarding trades outside of regular business hours. For example, some brokers allow premarket trading, but not until 6:30 a.m. rather than 4 a.m. Most brokerage firms limit trades outside of normal hours to 25,000 shares.
Investors should also carefully review the broker's fee schedule. Sometimes, different transaction prices or special surcharges apply to account activity outside of normal business hours. These fees can accumulate quickly and result in a costly trading experience, especially if the broker charges per share.
Choose a Stock to Trade
Just as the size of a trade is limited during premarket hours, the assets available to trade may also be subject to limits. For example, TD Ameritrade offers its clients only a short list of a few dozen popular securities for off-hours trading.
When an investor visits the broker platform's order page, they will first search for the target stock or security. The trader will then enter the number of shares and review the current bid/ask range per share. An order entered before or after hours is a limit order, which means the price spread will come from the most recent trade for that stock.
Most platforms require the trader to select either a destination or premarket trade. Otherwise, the broker might hold the purchase until 9:30 a.m. when regular hours start. Keep in mind that the market will reject a standard order — investors must enter the trade as a limit order during the premarket session.
When trading premarket stocks, investors can find target companies with these smart strategies:
Review overnight highs and lows for index futures such as the Nasdaq 100, Standard & Poor 500, and Russell 2000 Index Futures. These numbers reflect reasonable expectations as far as support and resistance during regular business hours.
Check the news for target sectors and companies. Look for items that might indicate market movements, such as mergers, downgrades, and upgrades.
Look at what other traders are doing on the premarket using a reference platform like StocksToTrade. This information can inspire the investor's own activities.
Take a big-picture view by understanding what's going on in the global markets. These macro forces often have a major impact on U.S. trading.
Conduct research that goes beyond a stock's numbers before and after the session closes. These movements often fail to indicate a stock's actual performance during the business day.
Know the signs of big premarket movers, such as high price gaps since the previous day's close, significant price drops, and high volume.
Be aware of major periodic indicators such as the monthly jobs report from the federal Bureau of Labor Statistics.
As when trading during regular market hours, try to avoid letting emotion guide trading decisions. Traders should get plenty of rest before an early trading session and remain calm even in the face of unexpected volatility.
Monitor the Trade
When trading during extended hours, investors rely on the electronic communications network (ECN) to complete the trade. That means waiting for the system to match buyers with sellers who have the number of shares they need at an ask price near the target bid price.
Choosing a bid price that falls within the current bid/ask spread increases the chances that an order will be filled premarket. A premarket ticker is the best way to keep an eye on trades during this time. These resources illustrate the premarket stocks with the highest levels of activity.
Before entering a limit order, traders should check to see if they could actually save money by waiting for regular hours to make the trade. While some brokers charge the same commissions and fees that they do during the regular session, many have additional fees for trading off-hours.
Understand the Advantages
If a target company drops a bombshell or major industry news affects share demand, investors can move quickly on the new information by trading after hours. For example, if a trader learns that a company reported dismal quarterly earnings, they may want to offload shares of that stock before the rest of the trading world gets wind of the current situation. Most announcements like this occur by 8 a.m., just before the start of the regular trading day.
Investors may also want to delve into premarket trading if they have holdings that are significantly influenced by foreign markets. In this case, activity on the Asian and European trading markets might precipitate a move when the U.S. markets aren't open. Many investors also appreciate the less-crowded atmosphere of the premarket trading session.
Review the Potential Pitfalls
The premarket session's lower trading volume means lower liquidity, which results in higher risk associated with each trade. For example, traders who want to sell stock premarket may have difficulty finding buyers.
The lower volume also results in larger bid and ask spreads, which can make it difficult to buy or sell the shares in question at a favorable price. Significant price volatility is common during premarket trading, which poses a challenge when it comes to predicting the right moves.
Depending on the broker, a trader's premarket activities may also be limited. During the regular trading session, trades happen on exchanges with near-seamless precision. Electronic trading after hours tends to be slower and can lack the immediacy of trades that occur during normal business hours. Individual investors are also competing with institutional investors and other professional traders during the premarket sessions.
During the regular session, traders can execute any type of order at any size, while the premarket session allows only limit orders for up to 25,000 shares per order. Available securities may be limited to those listed on specific exchanges, and orders from the premarket session will not carry over to the next session.
Sometimes, different securities markets become unlinked outside of regular trading hours. That means that prices during extended trading in one system may not reflect price changes happening in other systems at the same time as they do during the business day. In this case, off-hours traders can't always access the best price for a specific stock.
Knowing how to trade premarket can come in handy when an investor expects late-night or pre-dawn price action on a target security. Traders may want to get to know this unfamiliar trading environment slowly to reduce potential risks and optimize the benefits.