How to Trade Stocks Online in 7 Easy Steps
I nterested in investing in the stock market? Online trading has made the market more accessible than ever, making it a great way to get started. It's relatively easy, transactions are fast, and you can make trades and monitor your investments from the convenience of your home.
Don't jump into the market blindly, however. Do your research so you can be an educated investor. Follow these steps to learn how to trade stocks online:
Choose a broker.
Open an account.
Research stocks.
Choose a trade order.
Practice paper trading.
Make your first trade.
Set a strategy you can stick to.
1. Research and Choose a Broker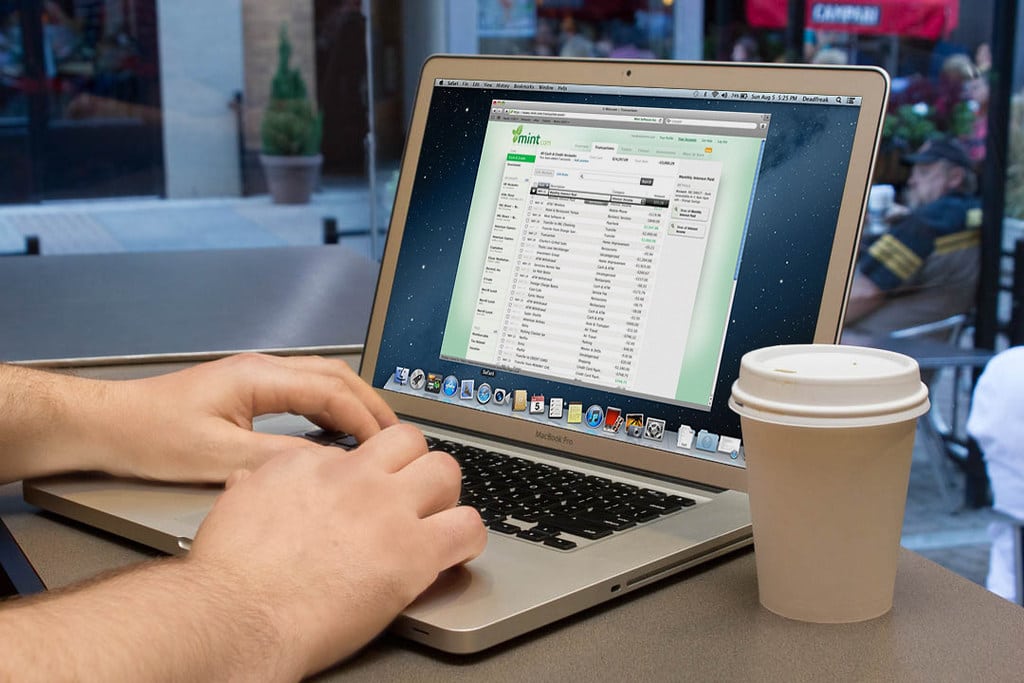 Image via Flickr by ota_photos
Online brokers act as the medium between those buying and selling stocks. They typically charge a small fee or commission to make your trades and manage your funds.
The internet is home to a wide range of online brokers that cater to different types of investors and trading styles. If you're new to online trading, you'll want to find a brokerage that's easy to use and has the resources to guide your investment decisions. Look for an online broker that does the following:
Maintains a reputable name. To avoid scammers, stick to trading platforms with established names and reputations, such as TD Ameritrade or Merrill Edge.
Has good customer support and educational resources.
Has an easy-to-use interface for your trading method of choice (e.g., app or website).
Fits your budget. Some brokers require a minimum account balance or amount of money to start an account. In addition, take into consideration the broker's fee structure based on how you plan to use your account.
Has good cybersecurity measures in place to protect your financial information.
Online brokers offer many other services ranging from live broker advice to complex investments. Take your time researching online brokers so you can select one with the best tools and format for your budget and needs.
2. Open an Account
Once you decide on an online broker, it's time to open an account. To do so, you must answer a list of personal and financial questions for tax purposes and to prove that you can afford to invest your money. You'll need to provide information such as your contact information, employment status, income, government-issued ID, and Social Security number. Then, you will need to decide what type of account you want to open:
Cash Account: A cash account functions like a checking account. The amount of money you have in your cash account dictates how much you invest at any given time. You must have enough funds to buy the stock you want in its entirely.
Margin Account: A margin account is more like a loan. You can borrow money from the brokerage to fund your stock purchase but will need to pay interest on that borrowed money, and your existing stock (securities) serves as collateral. While riskier than a cash account, a margin account gives you greater investing power.
The last step before you can officially open your account is to deposit money into it, which you can do via check, wire transfer, or holdings transfer.
3. Research Stocks
Thousands of stocks exist in the U.S. and international markets. Choosing which ones to invest in can be intimidating, but your brokerage should provide plenty of resources to help. Look for company analyses, earnings and SEC reports, financial filings, risk ratings, and recent news. Read reports and recommendations from proven experts. Then, to get started, select just one or two that you'd like to invest in.
When first learning how to trade stocks online, you might feel more comfortable buying exchange-traded funds (ETFs). An ETF is a group of securities rather than an individual stock. They're often less risky and can allow you to invest in and understand an entire industry or index.
4. Choose a Trade Order
You can place different types of trade orders, depending on your investing style, when buying and selling stocks online. The most basic and common types are:
Market Orders: These allow you to buy a stock immediately at the current market price, which fluctuates constantly.
Limit Orders: These allow you to set the price you want to buy the stock at, and the transaction only occurs if the stock reaches that figure or lower.
Once you've mastered how to trade stocks online using these simple orders, you can branch out into more complex strategies, including stop-loss, stop-limit, all or none, immediate or cancel, fill or kill, good 'til canceled, day, take profit, margins, and more.
5. Practice Paper Trading
If you want to get a feel for online trading without risking any money, start by paper, or virtual, trading. Many online brokers have a stock market simulator that allows its account holders to make trades using different strategies based on a theoretical market environment.
Paper trading allows you to familiarize yourself not only with trades and market trends but also with the platform and software you'll be using to make actual trades. Experiment with trade types and buying decisions, learn what works and what doesn't, and hone your investing style and strategy. Once you feel confident enough to play with real money, start trading online.
6. Make Your First Trade
You can begin trading stocks online as soon as the funds are in your account. Note that you might see a delay while the transfer processes before the money lands in the account. Then, select the stock you want to buy, get a real-time stock quote to confirm its current price (often available through your online brokerage), choose a trade order type, and place it. The process on your chosen trading platform might look like this:
Click the 'Trade' button.
Select which action you want to take: 'Buy.'
Indicate the number of shares you want to buy.
Set the price you're willing to pay per share.
Select your order type (market, limit, etc.).
Set a time frame for that order. You can indicate whether you want the order to remain active until the end of the day, a certain date, or indefinitely until you cancel it.
Preview your order for accuracy and to determine its final cost.
Place the order.
At this point, the broker will try to purchase your chosen stock at your given price within that time frame. If you choose a market order, it should execute immediately (though it might still take time to find a seller and process the trade). If you choose a limit order, it won't execute until the stock reaches your asking price. Remember that the U.S. stock market trades from 9:30 a.m. to 4 p.m., so while you can place orders all day and night, they only execute during market hours.
If and when your trade goes through, you'll officially become stock owner.
7. Have a Strategy and Stick to It
O nline trading can be a rollercoaster of excitement and emotions. To avoid getting caught up in the action and potentially make hasty and costly investment decisions, have a strategy ahead of time. Set personal limits as to how much you will invest and at what price. Decide how far you'll let a stock's value fall before you sell it. After all, a timely exit can prevent major losses. Take advantage of trade orders that will help you stick to your strategy. Stop-loss orders, for instance, will automatically sell your stock if it drops to a price you've set.
If you want to be a savvy and successful online trader, research and follow the market regularly. Take advantage of your online brokerage's resources, read financial articles and books, follow news sites, sign up for tutorials and workshops, and find a mentor with market knowledge.
Read charts, keep tabs on stock price fluctuations, and build an online trading strategy based on your observations and research. Try your strategy out with paper trading first, which will allow you to assess your results and make adjustments before risking your own money. Once you've got a solid handle on how to trade stocks online, you can diversify and build a robust portfolio.