Bargain Hunters Will Love These Cannabis Stocks
Marijuana stocks have been in the doldrums lately, as the prospect of a federal ban on cannabis sales weighed on investor sentiment. Several cannabis stocks have swung from overbought to oversold conditions in recent weeks after White House Press Secretary Sean Spicer said the Trump administration would increase federal enforcement of recreational marijuana, even in states that recently legalized it.
The U.S. Marijuana Index, which contains 17 leading cannabis stocks with a total market cap of $4.5 billion, has plunged 16.5% since Feb. 21. The index has declined nearly 39% from its post-election peak after seven states voted to legalize cannabis.
U.S. Marijuana Index

Oversold Cannabis Stocks
Several leading cannabis stocks have entered oversold territory as of late, making them prime candidates for investors looking for easy access to the legal marijuana industry. In identifying oversold stocks, we relied on a simple analysis of the Relative Strength Index (RSI) over the past two weeks, combined with a fundamental overview of the company's market segment.
Below are five cannabis stocks that can be had for cheap right now.
General Cannabis Corp (CANN)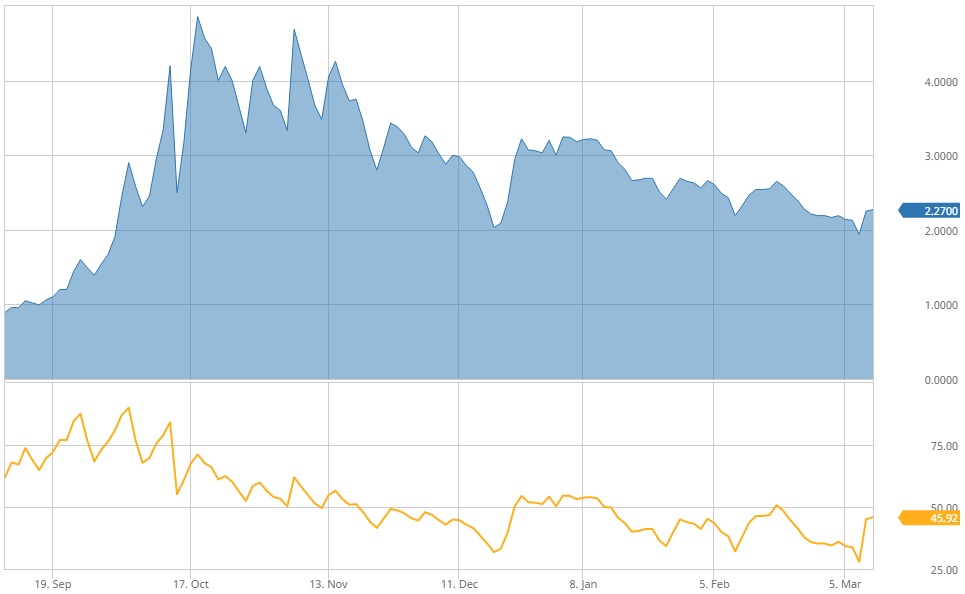 General Cannabis Corp is a holding company that provides an "all-in-one" resource for the regulated marijuana industry. After peaking near $5.00 a share back in October, CANN has given back the bulk of its gains and now trades below $2.50. The stock plunged into oversold territory in early March as part of the market's broad reversal following Spicer's threat of more federal enforcement. The company is highly diversified, with strong presence in Colorado, which has become the de facto center of the U.S. pot industry (for now).
Terra Tech Corp (TRTC)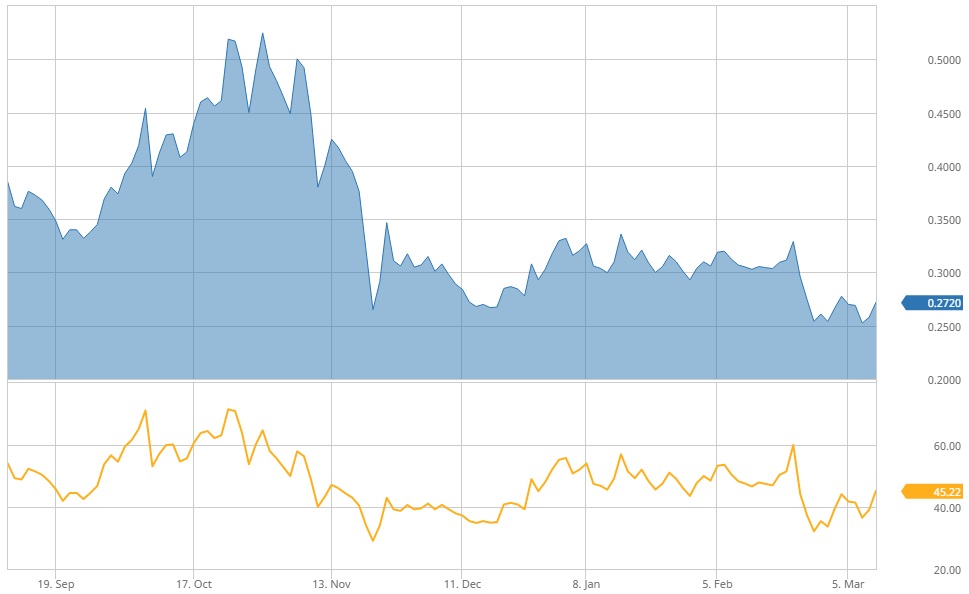 Terra Tech Corp is one of the most closely watched penny stocks in the industry, having placed in the OTCQX Best 50 companies list. Average daily volume growth and expectations for steady long-term gains have given TRTC strong presence in the cannabis market. Despite being a penny stock, TRTC is less risky than other cannabis picks due to its involvement in medical marijuana – a proven segment with strong business potential. There's a lot of buzz surrounding TRTC right now. For less than 30 cents a share, it could be a steal.
MassRoots (MSRT)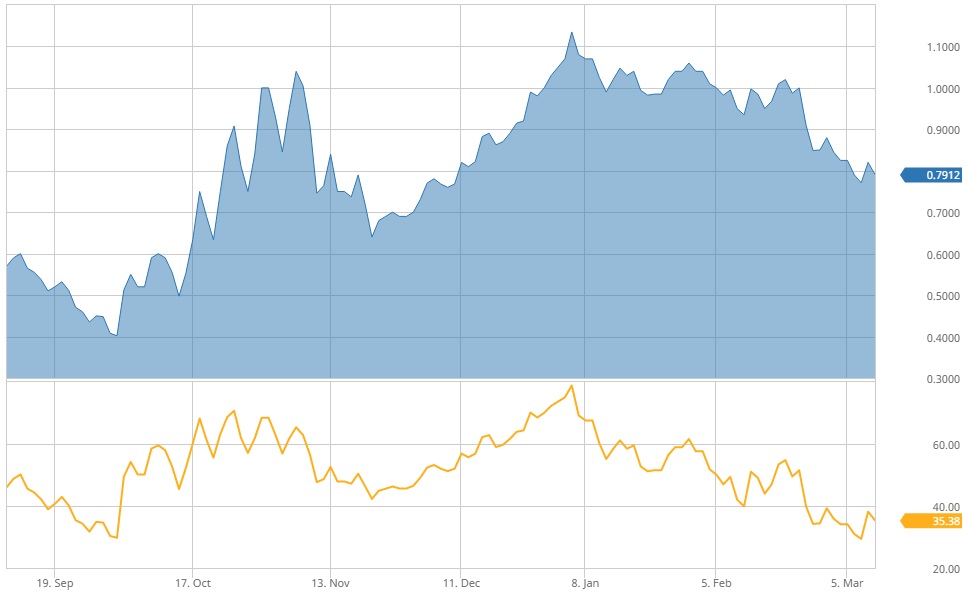 Investors looking for broad exposure to the marijuana industry should consider adding MassRoots to their portfolio. The company is essentially one big social media platform, where more than 900,000 consumers, businesses and activists coalesce on a daily basis. MSRT is affiliated with some of the leading organizations in the cannabis industry and has a unique business model that combines cannabis enthusiasm with the rapidly expanding social media industry. MSRT stock currently trades at around half its all-time high, and is down more than 22% since Feb. 21.
Vitality Biopharma Inc. (VBIO)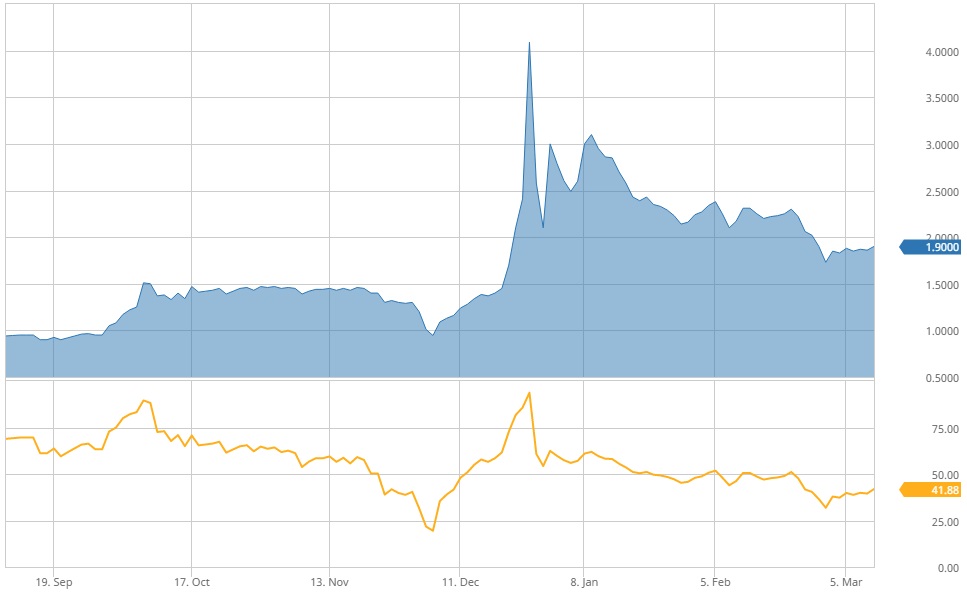 Vitality Biopharma has emerged as one of the most innovative companies in the medical marijuana industry. The company, which has developed a new class of cannabinoid drugs designed to treat neurological and inflammatory diseases, has been swept up in the federal ban controversy of the last three weeks. VBIO's share price has declined more than 15% over that period, and is currently trading at its lowest level since late December. Prior to the selloff, VBIO had traded steadily for most of the year.
mCig Inc. (MCIG)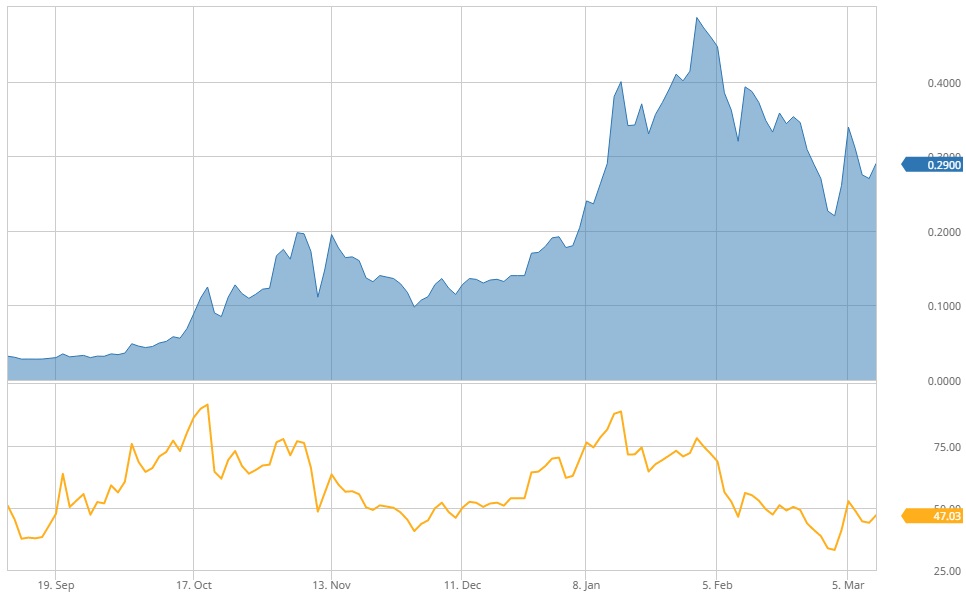 Marijuana product distributor mCig Inc. soared to fresh highs in February to become one of the fastest growing penny stocks in the industry. MCIG's share price peaked at 48 cents a share Feb. 1 but has since declined nearly 30%. Though highly volatile, MCIG has demonstrated value in the popular e-cigarette and vaporizer industry. The company's wholesale, distribution and retail business, combined with its grower operations, suggest it is well poised to capitalize on the legalization tailwind sweeping across much of the country. However, at 29 cents a share, MCIG remains a highly speculative investment choice.
The Bottom Line
Investing in a nascent industry isn't without its risks and drawbacks, but most signs seem to indicate that legal cannabis has room to flourish in a very short period. If you can stomach short-term volatility to capitalize on a fast-growing industry, the stock picks presented above could offer strong potential. Consider these penny pot stocks as strong choices in the marijuana index. Getting in early while this is still a controversial space could yield major benefits in the future.