The Federal Reserve is going through a growing split in the committee on whether they should cut interest rates further. The downside risks to the U.S. and global economy have not gone away. However, there have been a series of economic indicators in the U.S. that signal the economy is still growing at a decent pace, given such headwinds.
With FOMC minutes being today's top economic calendar event, I'm expecting short-term volatility through today's 2 PM ET event.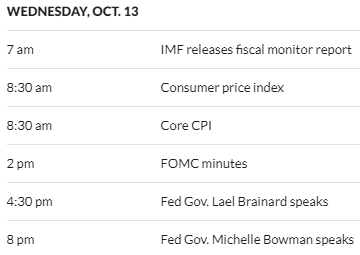 With recent market conditions taken into account, I will be preparing both myself and those I teach each day for the possibility of fast, unexpected moves in the SPDR S&P 500 ETF Trust (SPY) today.
I started this morning's scan with three things in mind.
First, SPY's 100-day simple moving average line on a daily chart as today's chart of the day. This is the yellow line displayed on the chart below.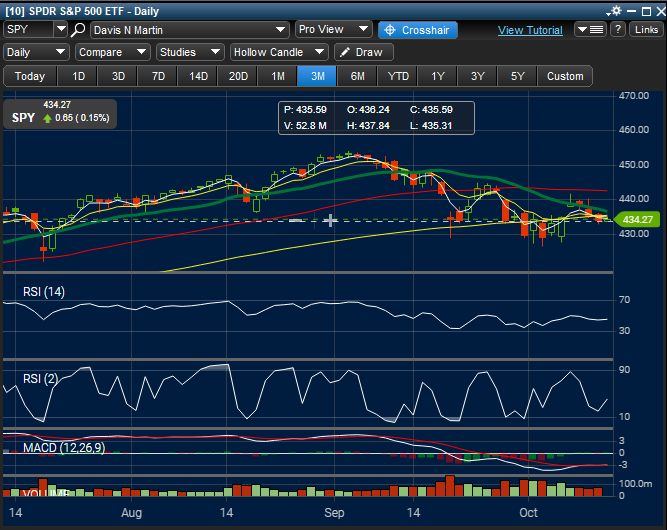 The 100-day simple moving average line has been a great level for determining support and resistance in recent sessions, as SPY has been opening close to it for nine of the past twelve trading days.
This provides me with a clean support or resistance level that I can use to make informed decisions when developing and implementing a trading plan for the Market Navigator trade of the day.
Keep in mind, the Market Navigator trade of the day is not an investment strategy. I am looking for daily SPY option trade ideas every day the market is open, and delivering them thirty minutes ahead of the opening bell.
Second, any given indicator and any given timeframe are essentially worthless without a trading plan. This is something I specify for Market Navigator members every day.
Right now, SPY is trading just below its 100-day simple moving average line, making it a resistance level. I don't buy calls (or go long) right into resistance levels. So, as long as SPY remains trading below its 100-day simple moving average line resistance at the opening bell, I'll look for SPY to trade to the downside this morning.
Better yet… Come 2 pm ET when the FOMC minutes are released, I'll be all cash. This is because I plan and act on my trades of the day right after the opening bell. Doing this allows me to minimize risk through catalysts such as FOMC. It'll just be another trading day as usual, and I hope it goes well.
Third, and this one is for you, the reader, learning as you're reading right now… Why SPY?
SPY is the most powerful economic fund in the entire world. If traders are looking for highly liquid stock options each and every day, it would make sense to follow the paper trail, right?
That's what I do, and that's what I built the trade of the day around… half a decade ago after struggling to hit the ground running with other trading strategies.
I mean, we're talking about the SPDR S&P 500 ETF Trust (SPY). There's big money at stake – every single day.
Narrowing a chaotic market down to one trade, on one stock, at one time, on the most powerful economic fund in the entire world allows me to approach markets with a less is more mentality.
My focus is on simple trading, refinement, improvement, and the development of those I am teaching each day.
I've got my eyes on a trade of the day setup that looks appealing right now, so I'm going to jump to the Market Navigator live trading room to potentially execute and teach this trade of the day…
That said, I'll see you here at 1 pm ET.