Many traders shy away from economic catalysts.
But if you're anything like me, you love them.
Because with experience comes learning lessons from trading around these events (both good and bad).
As a trader with experience under my belt, and a trader who knows the Market Navigator trade of the day like the back of my hand, I love these catalysts.
Common objections to trading around economic catalysts:
"Volume is too light."
"Markets are too volatile."
"There's too much risk involved."
Well, I beg to differ.
First: At 69M in daily volume, the SPDR S&P 500 ETF (SPY) is the single most liquid fund in existence.
This means volume is one of my last concerns on any given trading day.
Another thing you should know: I don't find SPY to be volatile.
The fund comprises five hundred compelling stocks that investors – in general – trust as corporate juggernauts and can be traded both ways.
But, that's not all: I'm trading what I teach and trade best; the Market Navigator SPY trade of the day.
With repetition comes experience.
With experience comes learning from the good, the bad, and the ugly.
And repeating the "good" time and time comes trusting yourself as a trader (in any market condition).
Automatically, this approach cuts my risk in half versus your typical traders by sticking to what I know best; the trade of the day.
As for upcoming economic catalysts, the rest of the week is indeed eventful: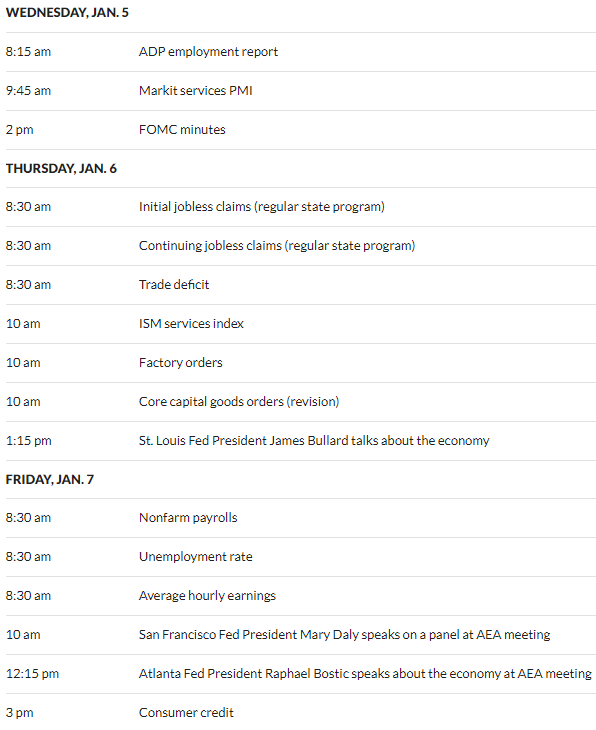 Today's economic calendar highlight is the FOMC minutes at 2 pm ET.
I believe traders will also be preparing for Friday morning's jobs report, which is almost always a market-moving event.
Neither of these items will excuse me for shying away from markets.
Instead, they're reasons to be excited for the days ahead.
In today's case, a cause for excitement is today's chart of the day, SPY's 60-minute chart.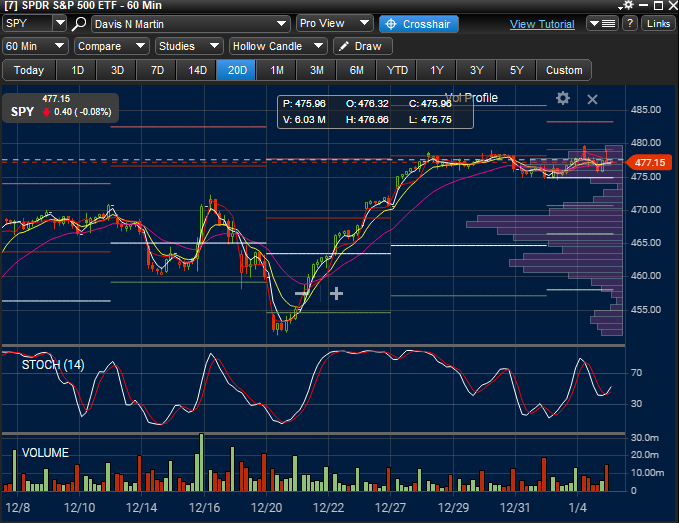 SPY is trading pennies below yesterday's closing price of 477.55, making it a resistance level.
As a rule of thumb, I don't buy into resistance levels.
Instead, I see if they get rejected – and if they do – I buy SPY Puts while emphasizing reward-to-risk in my trading.
So, if SPY rejects 477.55 resistance this morning, I'll consider trading SPY to the downside.
If conditions change between now and the opening bell, I'll adapt alongside members.
With that in mind, I won't take up any more of your time.
It's time I get to today's actual trade of the day with Market Navigator members.
Think simple,

P.S. Take this opportunity to stay up-to-speed with my teaching schedule. You can start by adding educational events to your calendar with this complimentary link.