Millions of Americans are leaving their jobs in favor of taking time off, finding a new job, or even starting their own business.
In any market condition, something I love about the trade of the day is it is neither my business nor my job.
The trade of the day is my career.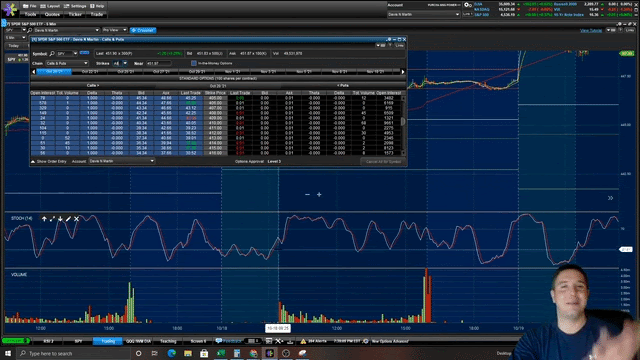 With the jobs report ahead…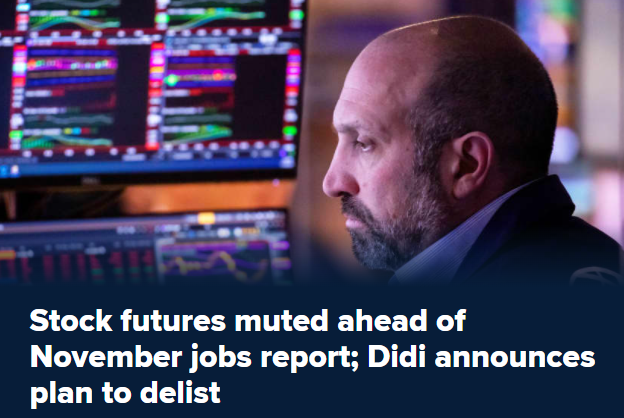 Today's session looks more complex than it is.
At 8:30 am ET, the jobs report will be released.
After that, today's economic calendar is low-impact.
So, we have:
One high-impact catalyst (the jobs report)

On one statistic (employment)

At one time (8:30 am ET…)
… keeping in mind that options do not at 8:30 am ET when the jobs report may move markets.
What was a complex economic calendar is now straightforward, agreed?
By the opening bell, markets will have had a full hour to digest the jobs report, and I'll be ready to act on the Market Navigator trade of the day with members.
I've traded through enough employment reports that, at this point, I'm more than confident enough to send the Market Navigator trade of the day to members 30-minutes ahead of the opening bell (as usual).
Because as mentioned, the trade of the day is my career. It hasn't been an easy 5+ years, but it has certainly been worthwhile.
Regardless of market movement, my mission will be to isolate:
One trade

On one stock

At one time…
… and get an early start on the weekend with my family.
Jobs report in mind, I'm proceeding straight to a SPY daily chart, today's chart of the day, as I plan for the benefit of members.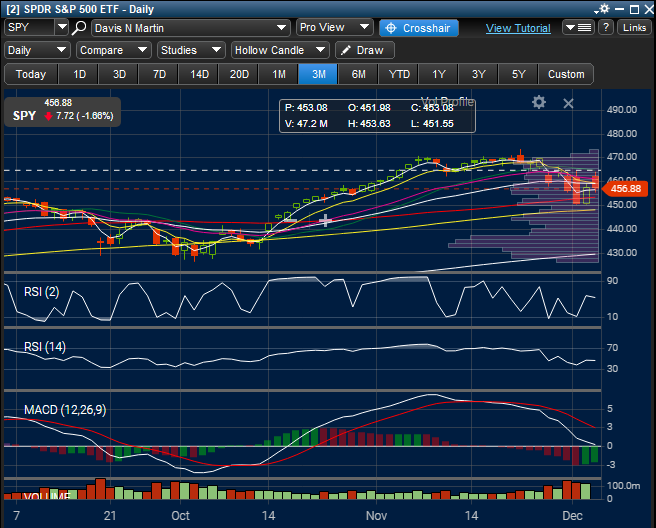 SPY Daily Chart
While the jobs report is not out as I'm typing, I can still plan from a technical point of view.
SPY is currently trading just above its 3 EMA, a current support level. So after yesterday's high volume session especially – as long as SPY trades above the 3 EMA, I'll be interested in trading SPY to the upside.
You might be wondering why I invest a tremendous amount of energy analyzing catalysts, currencies, treasuries, commodities, overseas markets, domestic markets, and of course, the SPDR S&P 500 ETF (SPY).
And if I was on the outside looking in, I might have the same question.
Long story short; when I can plan and trade my trade of the day (with members alongside)…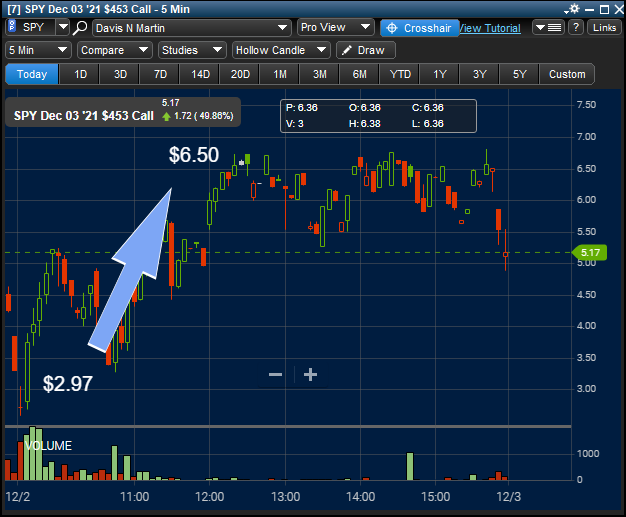 Yesterday's Trade Of The Day
… every second invested is a second well spent.
Think simple,

P.S. Did you catch Wednesday's edition of SPY Daily? 
I asked for your feedback. 
Because I welcome your feedback with open arms. 
P.P.S. Looking for every edition of SPY Daily?
I write these to improve your stock market morale with a straightforward touch.