A handful of traders I know don't enjoy news-driven markets.
But with markets trading in a tight range this month, I'm thrilled for today's session.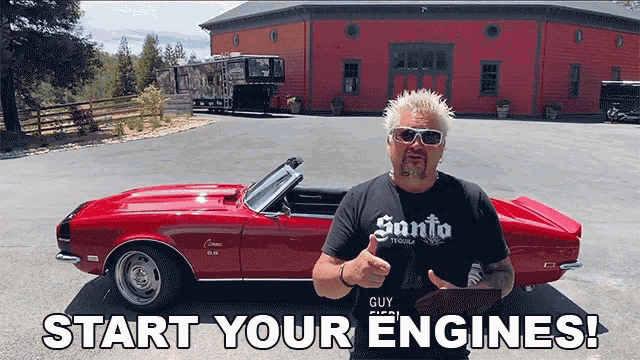 Because today's session is stacked with catalysts.
See what I'm saying here?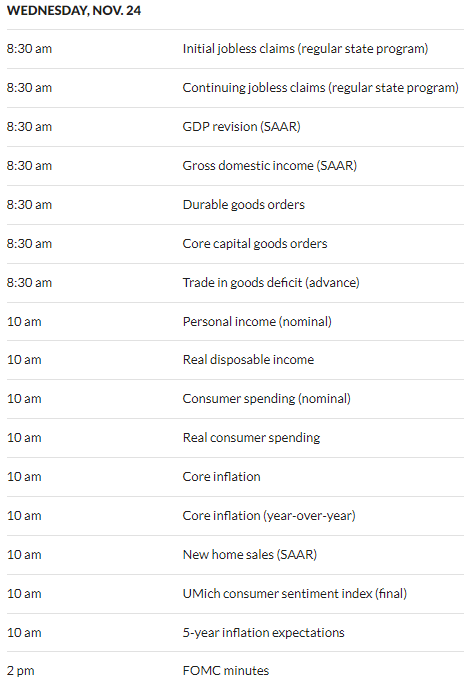 Today's economic calendar will keep media outlets busy hour-by-hour, minute-by-minute.
Anticipation of an event will linger. Results of that event will be released, speculated upon, and that process will repeat itself all day.
I stopped paying attention to media outlets on days like today years ago (and I'm glad I did).
It's part of my approach to acting on the Market Navigator trade of the day with less noise and more sound.
By doing my research ahead of time, I can take full responsibility for my decisions backed with due diligence through a headline-filled day.
And today's economic calendar is showing me a time I'm tingling over.
Because there are no economic calendar catalysts scheduled for 9:30 AM ET – when I'm active as I teach and trade the Market Navigator trade of the day – simultaneously.
Assuming I've closed my position ahead of a catalyst release, I won't be taking any financial risk through the barrage of scheduled catalyst events; make sense?
I'll hold some of a position through catalyst events on occasion, but I can't predict what will or will not be in my portfolio hours from now as I'm typing in the premarket.
I'll start today's technical analysis with a SPDR S&P 500 ETF (SPY) daily chart, today's chart of the day.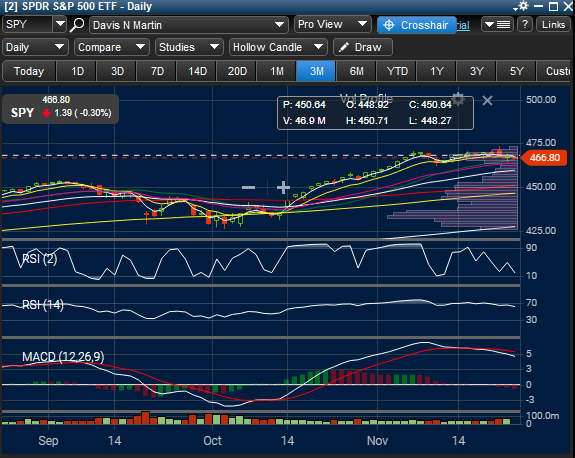 SPY Daily Chart
As I'm typing, SPY is holding 20 SMA support. I don't short (buy puts) right into support levels as I don't believe that mentality is a wise approach to the reward-to-risk rationale of trading.
My favorite trades are trades I make with Market Navigator members – and as long as SPY trades above its 20 SMA today – I'll be interested in trading SPY to the upside.
Think simple,

Davis Martin
P.S. Looking to expand your trade of the day knowledge during a holiday-shortened week in the market? Visit & bookmark this link.