You may have heard that I hosted a complimentary and electrifying training session for SPY Daily readers just yesterday morning.
If you showed up, you should be grateful.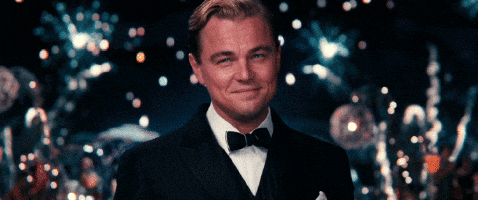 Because I won't be doing another no-cost training anytime soon.
After all, I shared my trade of the day (yes, real money entry and exit) and my approach to trading. 
We had a great time, and I wish I had seen your name in attendance.
But none of what I do is about me.
Everything I do is to benefit you.
That's why I want to recap yesterday's complimentary training AND outline today's Market Navigator trade of the day foundation for you.
You may have seen the news; markets got rocked on Wednesday after the FOMC announcement.
Here's a snippet of Wednesday's session: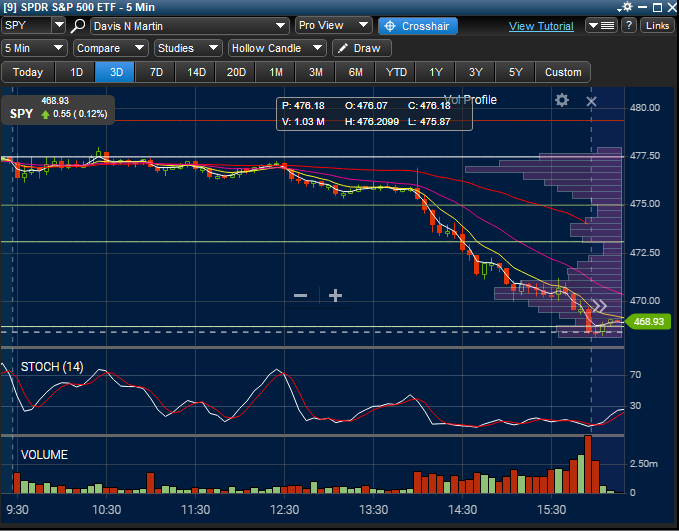 But Wednesday's session isn't what matters right now.
After markets take a bath, countless traders have little-to-no idea where to look for the days ahead.
Well, Market Navigator members don't lose a wink of sleep.
We avoid overnight risk; and apply trades of the day as appropriate – every trading day – at 9 am ET on the dot (write that down).
Not just that, but we know precisely where to look; America's #1 fund, the SPDR S&P 500 ETF (SPY).
Sure, markets were "quiet" yesterday, but trust me when I say I've seen and heard that before.
Part of my job is providing solutions for problems such as crashing markets and "quiet" trading sessions.
So, through yesterday's complimentary training session, here's the trade you may have missed: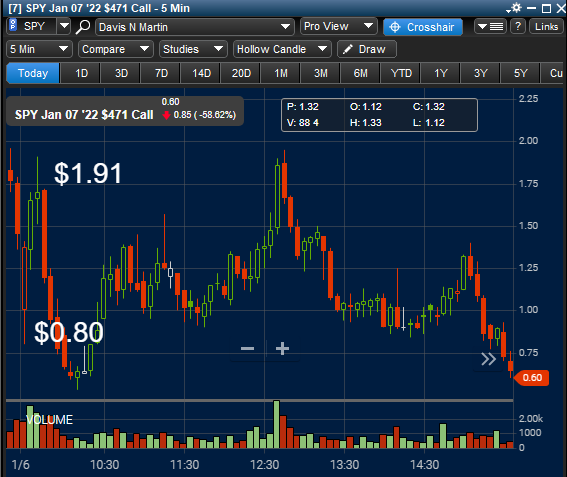 Yes – that's the trade idea attendees received – at no cost.
So, I hope you can see why I continuously invest time and effort into being the Market Navigator lead trader and teacher for more than five years.
252 trading days in a year. 252 trades of the day.
Now, you probably want to know what's in store for today.
And I can understand that. I was where you are about a decade ago.
For starters, the top highlight of today's economic calendar is the 8:30 am ET jobs report: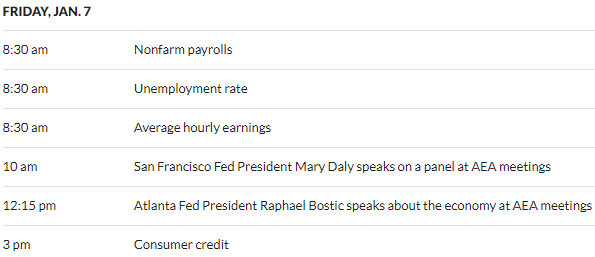 Jobs reports almost always move markets.
I spoke about the importance of this catalyst during yesterday's training session. 
You can take recent headlines into account as an appetizer: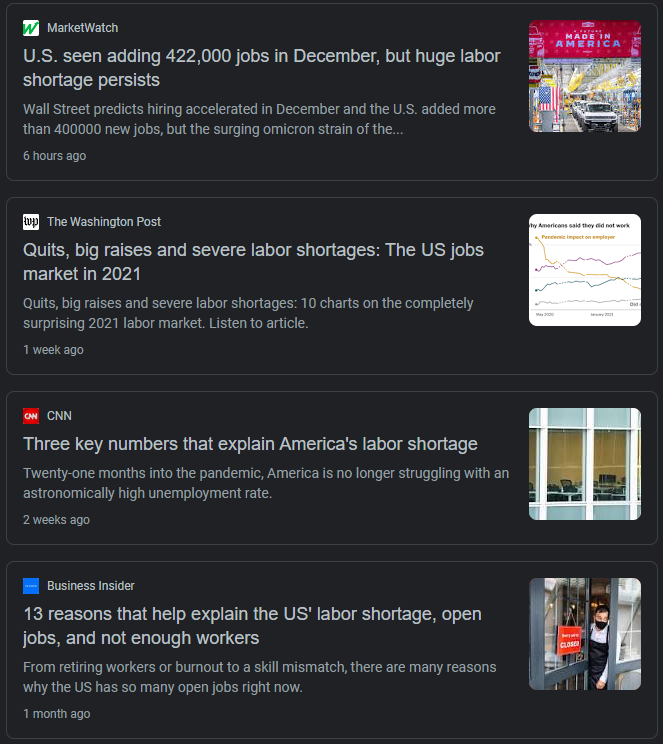 Of course, every trader is unique, but I have to say, I love trading "Jobs Report Fridays."
Because catalysts of this nature can create a barrage of movement: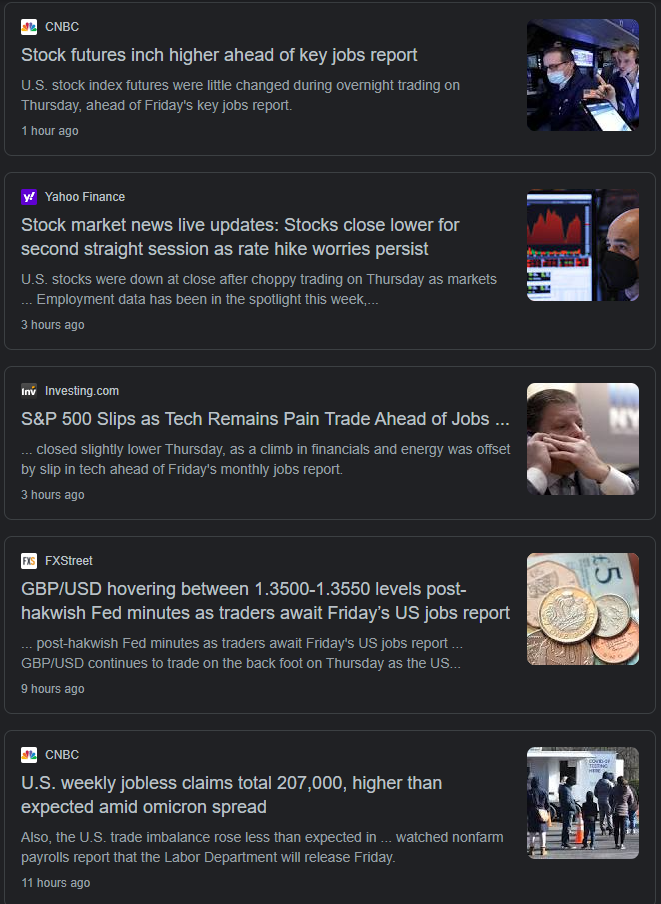 This is exactly what I taught you on Wednesday – before giving away Thursday's trade in real-time (at zero cost).
For today's chart of the day, the direction of preference – and exact trade of the day – are all reserved for Market Navigator members only.
Yesterday's zero-cost training session – on its own – is proof of why you want to learn trades of the day from yours truly.
If not, continuing to trade blindly is your choice.
I hope you can trust yourself to make the right decision.
All you need to know right now is that I'm here to support you through all ups, downs, sideways, and circles.
Think simple,