December's volatility has been a stretch to remember.
On Monday, I wrote to you explaining why I believed markets would trade higher in the days ahead…
…and here's how markets performed yesterday:

But yesterday isn't what matters right now.
You want to know how I want to trade today.
I've been trading and teaching SPY trades of the day for years, and fighting technical analysis on a chart can be an expensive mistake.
Regardless of directional strength – I'm always watching for opportunities both ways – because I can design and trade SPY Daily trades of the day in green and red markets.
Sometimes markets are weak, and I want to go short by buying SPY Puts.
There's a trade of the day for that.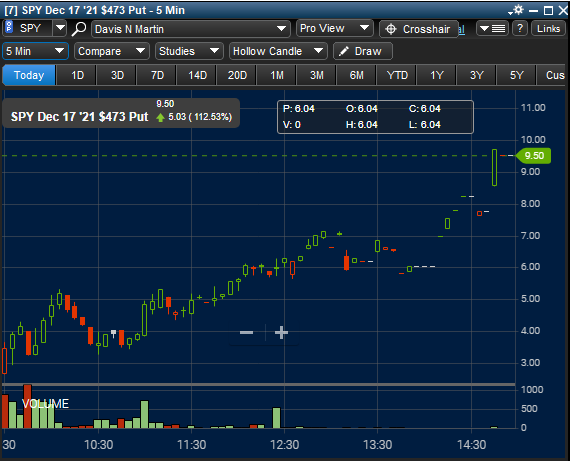 $2.75 → $9.50
Sometimes markets are strong, and I want to go long by buying SPY Calls.
There's a trade of the day for that.
$0.30 → $1.10
So, you can see why SPY Daily is built with high-conviction trades of the day delivered thirty minutes ahead of the bell – in green and red markets.
You always want brand new trade ideas waiting for you when the market opens for trading, regardless of what the market is doing or what the media is saying.
That's why I send 252 trades of the day to members each year.
And trade my hard-earned money – while teaching members in real-time – in the intimate live trading room.
When creating trades of the day, I love studying an economic calendar for the day ahead.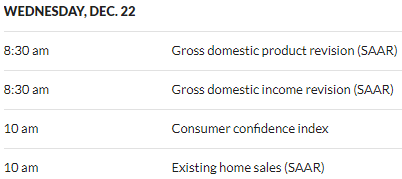 You can see the consumer confidence index is at 10 am ET.
With inflation and a nationwide labor shortage concerning consumers, I don't think results will excite economists.
But sometimes, I'm done for the day by 10 am ET…
…because I spend hours studying charts and performing rigorous technical analysis in the pre-market.
This allows me to enter and exit trades of the day with precision, a common pain point amongst new and struggling traders alike.
That's right; I run this service with:
Daily idea generation (trades of the day)

Precision (attention to detail)

Confidence (real money trading)

Risk management (tight stops)

Clarity (transparent entries and exits)
In fact – I'll provide you with a teaching point right now – using SPY's daily chart, today's chart of the day.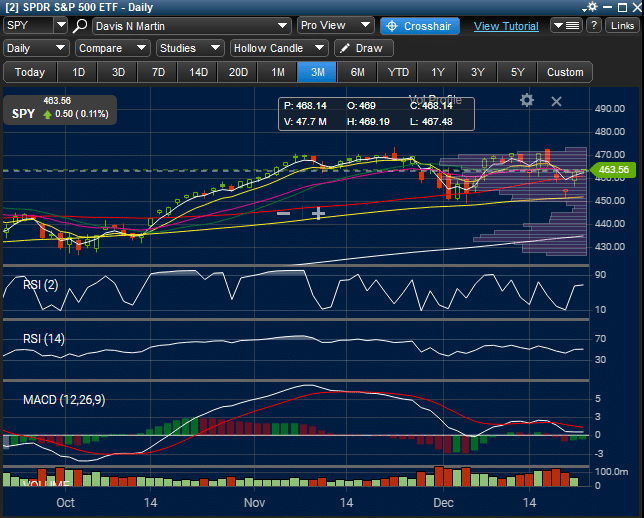 The green line on the chart above is SPY's 20 SMA (simple moving average), a technical level monitored by algorithms and traders on Wall Street.
With SPY trading pennies above the 20 SMA at the moment, it acts as support.
I'm not going to try to lose my shirt shorting into support ahead of Christmas, so as long as SPY holds its 20 SMA support, I'll be interested in trading SPY to the upside.
It's time for me to navigate markets with my members as I deliver today's actual trade of the day and put my money where my mouth is (while answering members' questions). 
Think simple,

P.S. Do you have a new years resolution yet?
Mine is to be the best teacher I can be to help you develop in the market.
Part of how I'll do this is by continuing to gift-wrap trades of the day to members I work with (for the sixth year in a row).
I'd love to hear your resolutions and how you plan to achieve them.
You can drop them in the comments section on this page.