Many traders may be confused after last week's volatility.
Today's edition of SPY Daily will teach you what I'm looking at as I plan for the week ahead.
I studied SPDR S&P 500 ETF (SPY) charts, catalysts, and potential trading plans over the weekend.
And I want to share my insight with you ahead of a new week in the market.
A pullback in the first week of 2022 came to the surprise of many veteran traders.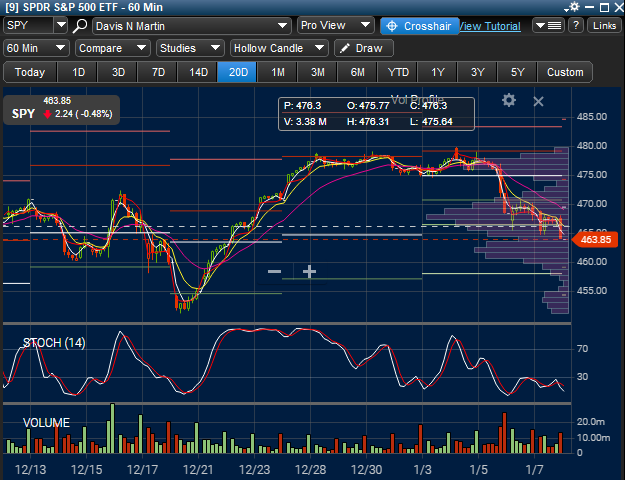 SPY 60-Minute Chart
Because markets – in general – show strength during the first week of the year.
And while a pullback did catch me by surprise, I didn't lose any sleep over it.
Because Market Navigator trades of the day provide members with highly-liquid, well-researched, and high-quality daily trade ideas.
…not lousy, light volume, and random nightly trade ideas.
So, as the market dipped while we were asleep, it didn't hurt my bottom line.
That's one of the last things I want for Market Navigator members.

Having studied technical analysis and possibilities, I'd like to turn your attention to SPY's weekly 20-moving average, shown in green on the chart below.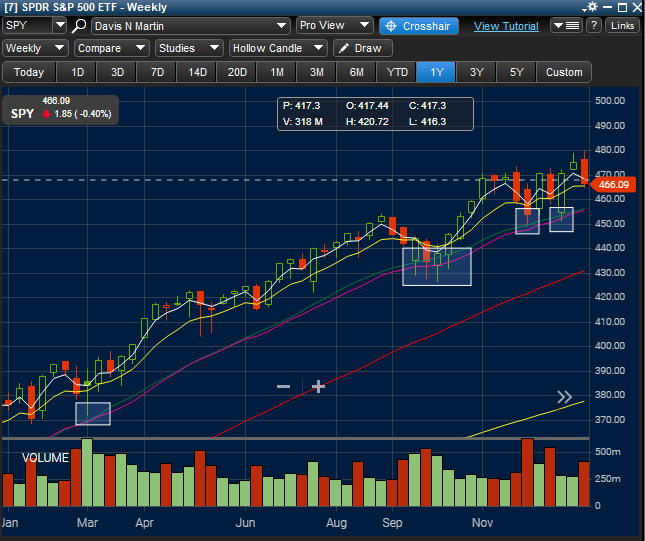 SPY Weekly Chart
On several recent occasions, SPY has based on this level, with a dip buy and rally being the conclusion of each base.
I can't predict what markets will do this week, but I have no concerns about SPY's trend as long as it holds the weekly 20-moving average.
Keep in mind that regardless of the market's behavior, Market Navigator trades of the day are tradeable in green and red markets.
So, while I am an optimist and enjoy rallies – at the end of the day – I don't care which direction SPY moves.
Before we shift to today's economic calendar, I'd like to remind you that some days are low-impact, and some are high-impact.

After a high-impact stretch in the market, I'm ok with today's economic calendar being low-impact as I can turn my attention straight to SPY's 60-minute, today's chart of the day.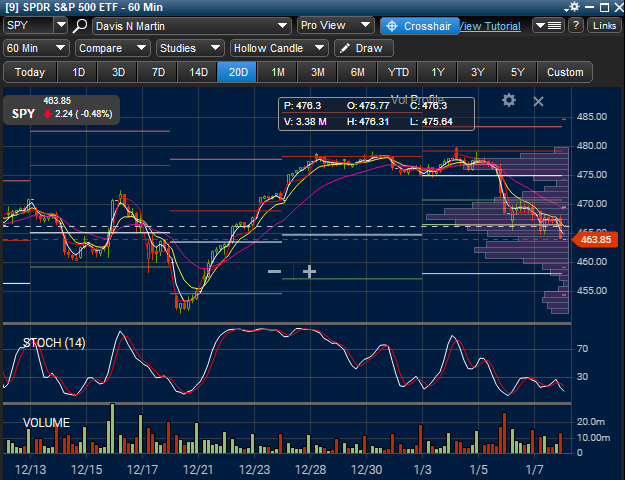 You'll notice SPY's stochastics, a short-term momentum indicator, is extended to the downside.
This means SPY may temporarily have run out of selling pressure, and a move above 30 could mark the beginning of a short-term bounce.
Think simple,