Markets have been in a bullish frenzy since you started receiving SPY Daily. We've seen maybe a few hours of manageable dips in the SPDR S&P 500 ETF (SPY).
The result of those dips?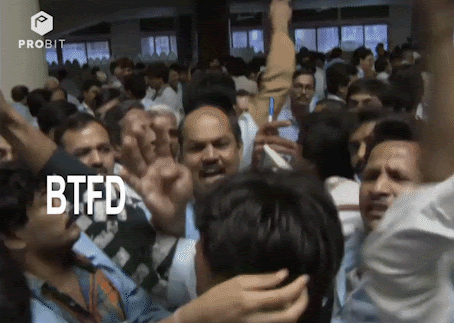 This is why recent Market Navigator Trades of The Day have been designed to buy dips as they happen.
Today's edition of SPY Daily will teach you how I led Market Navigator members into yesterday's red opening bell and my trading plan ahead of today's opening bell.
One of the hardest lessons I learned early in my trading career is the concept of "looking the other way."
As a rookie, if markets opened red, I used to push my chips into the short side of things, which was an expensive mistake.
If markets opened green, I'd almost immediately go long; also an expensive mistake.
Today I typically buy into markets (buy SPY Calls) if they open red. Inversely, oftentimes I short green opening bells (buy SPY Puts).
Institutions – investment funds – big-money market players tend to buy dips and sell into strength to turn a positive ROI.
As an active trader with the same goal, I can participate in this action by trading the same exact style within the most powerful fund in the entire world, the SPDR S&P 500 ETF (SPY).
This is precisely how I positioned yesterday's Market Navigator trade of the day when the SPY while SPY was trading in the red.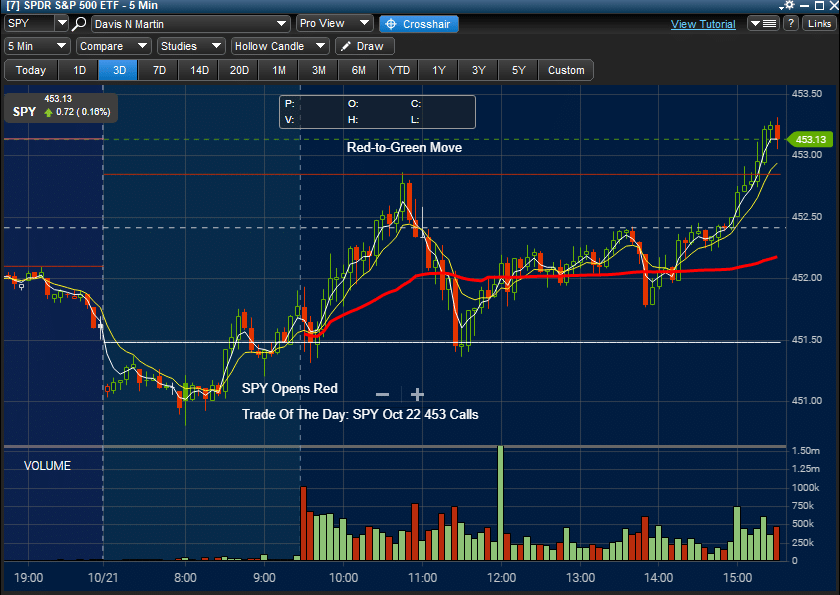 BTFD volume kicked in about ten minutes into the session. By 11 AM ET, SPY was green on the day.
See how taking the short side of the open just because SPY opened red would have been a bad idea?
A key takeaway here is that this isn't the first time I've seen this trend present itself, and I doubt it'll be the last time either, which is why I want you to teach this to you today versus learning the costly was as I did back in the days of trading in my college dormitory.
As for catalysts that could potentially shake things up, I don't see any high-impact events on today's economic calendar that may move markets around at fast paces.

Therefore, let's get straight to SPY's daily chart, which is today's chart of the day.
SPY Daily Chart
SPY is hovering around an all-time high with strong support as 454.05. This means the path of least resistance for the most influential ETF on the planet could be up.
Therefore, as long as SPY trades above 454.05, I'll be considering trading SPY to the upside.
Market Navigator members will be provided with my plans for the exact option contracts, my entries, and my exits.
Today, you have the green light to discuss the details of this trading education with a member of my VIP concierge team…
But I need you to call about this opportunity: 410-775-8565
Think simple,

Davis Martin