200-day simple moving average line.
That's what has mattered for the SPDR S&P 500 ETF (SPY) this week.
This is the powerhouse of support and resistance levels.
Add to that the SPY is the powerhouse of trading… 
…and it makes for exciting opportunities!
Now I want to teach you how I navigate this level.
How, why, and when I design Market Navigator trades of the day around it.
And let you know what you need to know today.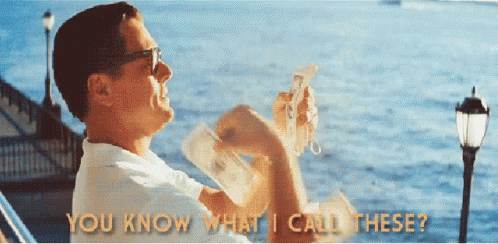 The 200-day simple moving average covers about 40 weeks of trading. If the price remains above it, a stock – in general – trending higher.
Visa versa if a stock is trading below it.
It's the white line on SPY's daily chart below: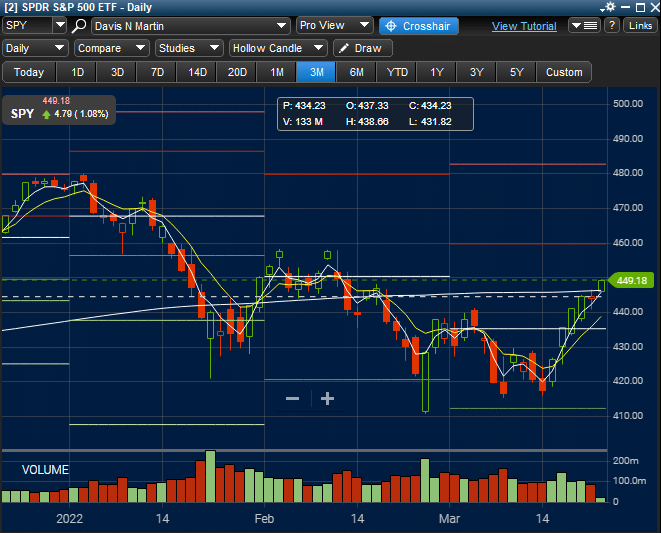 Yesterday I had my eyes on this level.
I wanted to buy SPY Calls above it or SPY Puts below it (as the Market Navigator trade of the day).
As for the calls, in particular, the SPY March 23 448 Calls.
Cause I don't want to short into support or buy into resistance.
I do the opposite.
This allows me to pin tight stops and focus on high reward-to-risk setups.
I saw a breakout setting up above the 200-day simple moving average line.
I told members about this (while on camera and the mic in the Market Navigator live trading room).

And as a breakout followed through…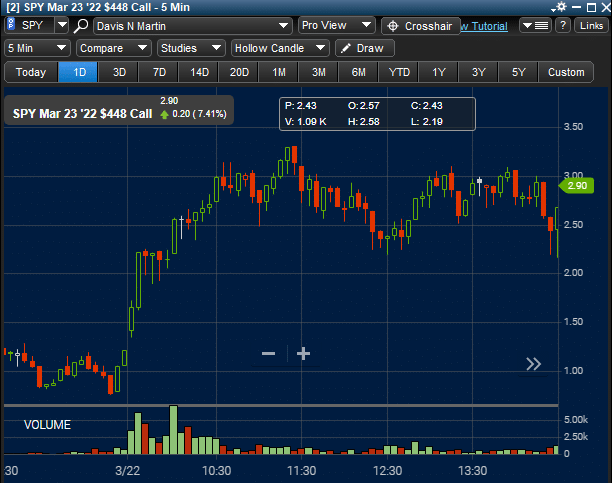 That's how it looked.
Market Navigator is about focusing on the best ideas.
Trades of the day are the BEST ideas on the world's BEST fund, 252 times per year.
(Every trading day at 9 am.)
Members know that. I know that. Now you know that.
I'm going to take a pass on today's economic calendar.

It's low-impact so I won't concern myself with it.
I'd rather study today's chart of the day, SPY's weekly chart.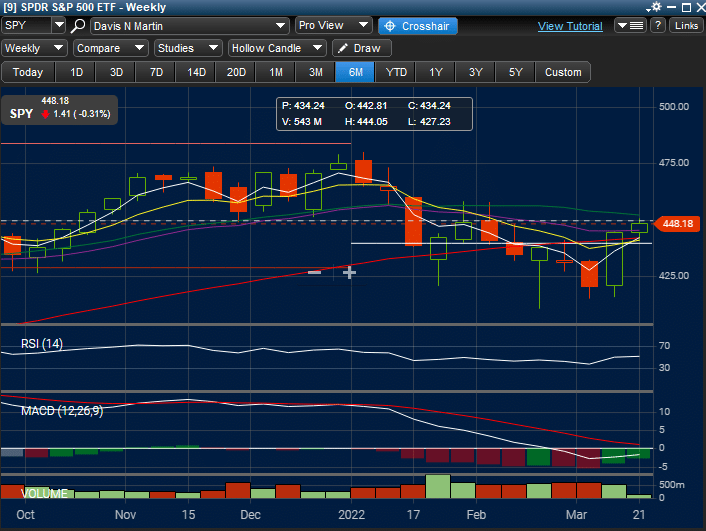 SPY's next clear resistance level is the weekly 20 SMA, the green line on the chart above.
I'd put a pin on 452 as SPY's rally target.
But don't forget about SPY's 200 SMA!
Cause unless that support level continues to hold, SPY will have to pump the brakes on a potential rally.
Now, I'm heading to the Market Navigator live trading room.
This is the only place you want to be every morning.
Alerts. Education. Proximity. Q&A. Picking the brain of a 10-year trade of the day veteran. Attention to detail. Emphasizing improving your skillset.
That's what's included.
And if you can't make it, that's ok!
I send everything out to members at 9 am, including working professionals.
Do what you need to do to join the trade of the day community.
Think simple,