A benefit of reading SPY Daily is your focus automatically dials in.
Do you want to read about hundreds of trade ideas…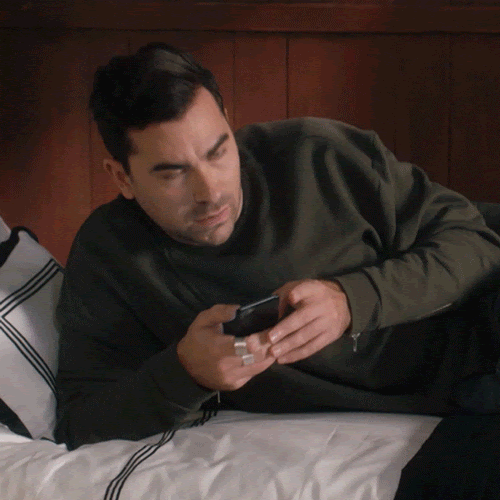 Or narrow your focus straight toward one trade, on one stock, at one time ahead of the opening bell?

Having been in both positions, today I know my preference. 
Too many stocks to choose from creates a lack of focus, a top reason why I believe many traders have short-lived careers.
Let's start this week with a focused foundation as we prepare for today's opening bell and the week ahead.
Today's economic calendar doesn't have me questioning potential increases in volatility through the trading session.

The highlighted economic event for the week is Friday's 8:30 AM ET jobs report.
Studying charts allows me to put together well-informed, high conviction trading plans and trades of the day that I can implement, but more importantly, share with Market Navigator members.
Charts show me technical analysis, which is how I was able to identify a SPY Call option opportunity that gave me an early start to the weekend.
Today's chart of the day, a SPY daily chart, tells a technical story to me that I'd like to share with you and that I'll be looking to put into action with members when the opening bell rings.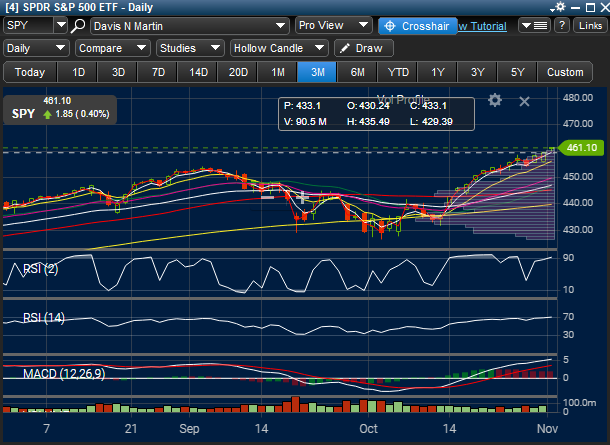 SPY Daily Chart
SPY is already up about 0.5% this morning. If I bought calls at the open, I might be chasing. What I'm going to do is patiently wait for bulls to sell into strength and shorts to cover losses. This will create selling volume, which I can use to trade SPY Puts as if it happens, I'll be trading with SPY's momentum.
With 462 currently acting as a mental resistance level, as long as SPY trades below 462, I'll be looking to trade SPY to the downside.
Think simple,

Davis Martin