If you've been following SPY Daily, then you know… 
I'm looking to close out this month by making one trade, on one stock, at one time.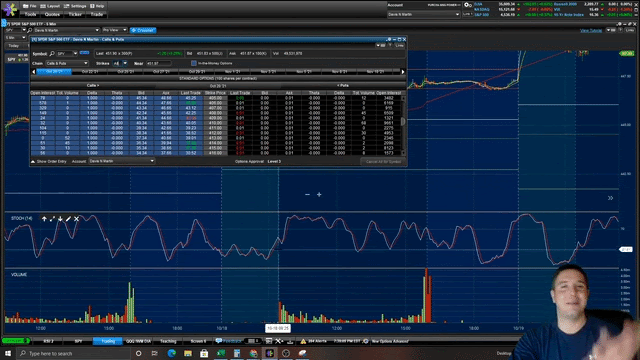 With nine catalysts in play today, I want to teach you how I'm interpreting them, study a recent trade with you, and teach you my trading plan for the day.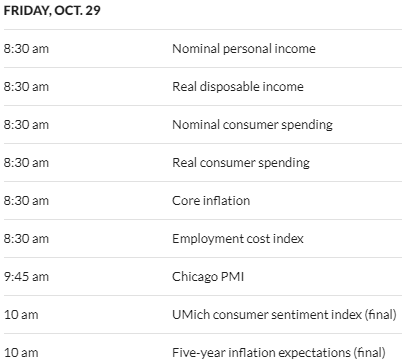 The most significant catalyst today is the fact that it's the last trading day of the month, meaning hedge funds and big-money players on Wall Street have rebalancing to do.
I expect this to create fast-moving, liquid opportunities for Market Navigator members and myself, so you bet I'm excited for that opening bell to ring.
Before we dive into today's technicals, let me tell you something about myself.
I'm a believer in taking one step back to take several steps forward.
It's probably a better approach to taking one step forward followed by taking several steps back, wouldn't you agree?
Therefore, let's take a step back to Wednesday's edition of SPY Daily, in which I wrote I believed SPY would trade lower on the day (assuming it stayed below resistance).
I'll show you a chart of Wednesday's SPDR S&P 500 ETF (SPY) price action. Notice how despite markets rallying lately, the most significant move made intra-day was to the downside?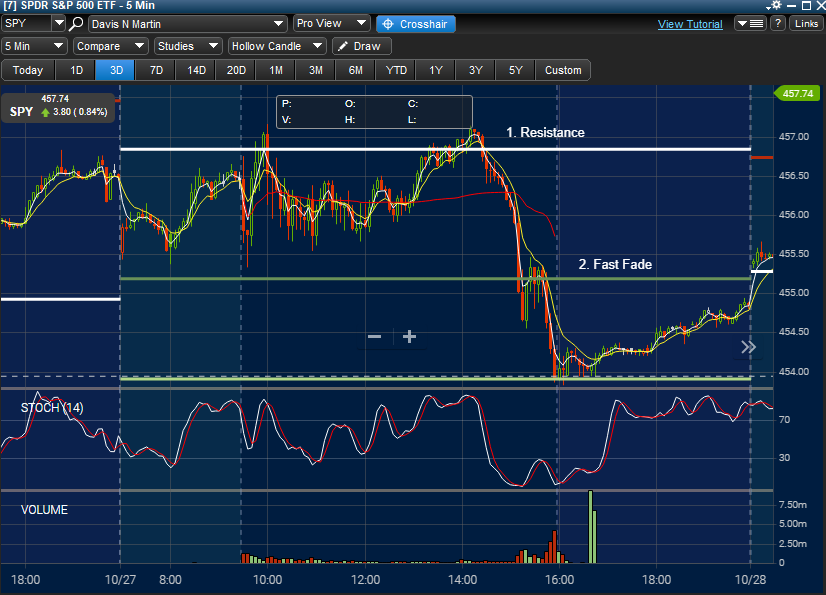 I took one integral approach ahead of Wednesday's opening bell; reward-to-risk.
I don't go long (buy SPY Calls) into resistance and I don't short (buy SPY Puts) into support. I believe there is more risk of loss than reward for getting paid from my trading, so I chose to look the other way, and I'm glad I did.
You're not reading this because I want to brag. You're reading this because I want to teach you what I do best; teach and trade the Market Navigator trade of the day.
Today's chart of the day, SPY's 60-minute chart, will play a role in how I determine and provide members with today's exact trade of the day.
457.00, also a strike price, is a mental resistance level is standing out on today's price action as it was a level of average trading volume just yesterday.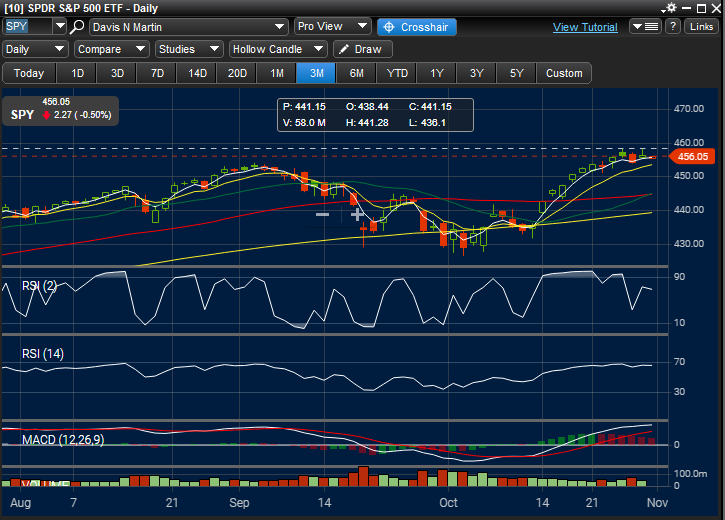 SPY 60-Minute Chart
As mentioned, I don't go long (buy SPY Calls) right into resistance, so as long as SPY stays just below 457, I'll be looking to trade SPY to the downside.
I've got my eyes on a tempting trade of the day, so I'm going to jump to the Market Navigator live trading room with members.
Think simple,

Davis Martin