The most recent edition of SPY Daily touched on a lesson I learned the hard way.
I believe learning from mistakes is an opportunity to progress in any given niche.
Therefore, not only did I put that lesson into action… I shared the 3-step thought process with Market Navigator members as well.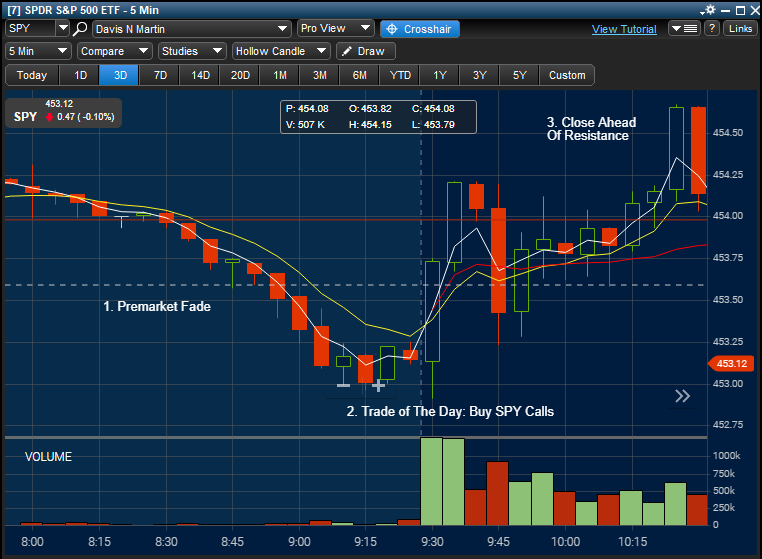 If learning from previous mistakes saves money in the future, great, no one likes losing money.
If learning from previous mistakes makes money, even better. Everyone likes making money, don't you?
As Monday morning's opening bell prepares to ring, looking ahead on the week is something I believe every trader should be doing.
That's why you're receiving SPY Daily at the time you are; to prepare you as trading relates to the bottom line of the American economy; the SPDR S&P 500 ETF (SPY).
Today's economic calendar is in the clear as we head into a new week of opportunity with the Market Navigator trade of the day:

This can eliminate certain times of the day being more volatile than others, potentially making risk management more straightforward.
That is not a bad problem as it allows technical analysis to be approached with a simplistic state of mind.
With technical analysis being today's priority, let's move straight to a SPY daily chart today's chart of the day.
Friday's trading session left SPY showing a doji candle on its daily chart. That is a sign of potential indecision in price action.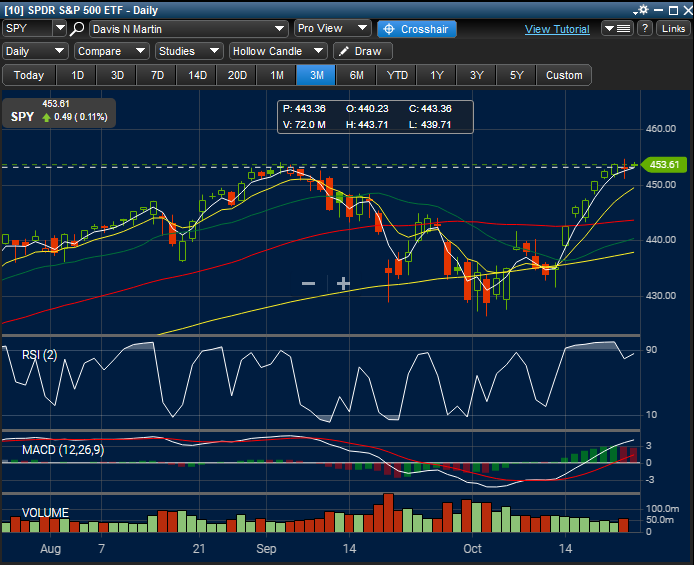 SPY Daily Chart
Additionally, SPY is trading below a previous high of 454.05, making it a resistance level as I'm typing.
As long as SPY remains trading below 454.05, I will be interested in trading SPY to the downside.
Think simple,

P.S. Did you miss Friday's edition of SPY Daily? I shared why I believed SPY would pop at the opening bell, as it did. If you missed it, no worries. You can learn my BTFD lesson by clicking here.