This market could use a catalyst to create potential short-term volatility.
Fortunately, today's edition of SPY Daily pairs with the jobs report…
A catalyst many traders anticipate on the first Friday of each month.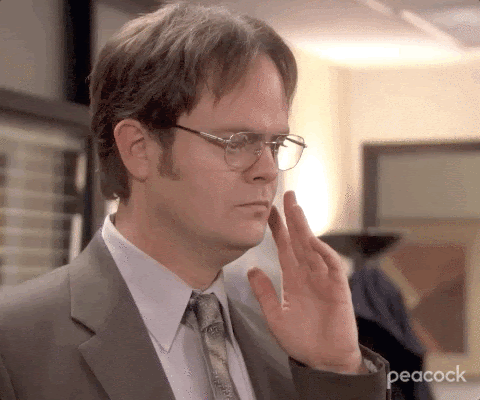 I've done my homework ahead of the opening bell, and I'd like to share my thoughts with you.
Let's walk through an end-of-week game plan and a real-money case study.
I've taught you my approach to trading all-time highs.
Buying SPDR S&P 500 ETF (SPY) when institutions are selling into strength is a mistake I stopped making years ago.
That's why trading the opposite direction or buying dips have proven to be a better use of both time and money than buying into the market just because it's trading higher.
In yesterday's case, I traded this trade of the day with Market Navigator members in real-time…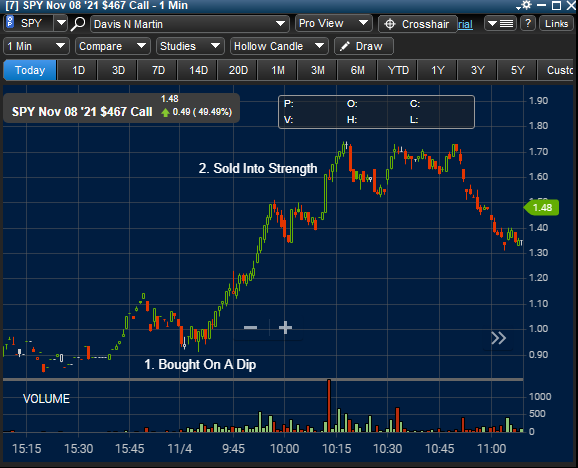 Notice how the trade of the day dipped at the open, consolidated, then shot higher?
As buying volume came into the SPDR S&P 500 ETF (SPY), I bought this trade of the day off support and sold it into a new all-time high.
Six minutes of patience at the opening bell wound up creating an ideal entry on this trade.
New traders don't like to be patient, but I'll be patient if it leads to better trade setups; make sense?
With the jobs report, the standout on today's economic calendar, having moved SPY a dollar per share upon its release…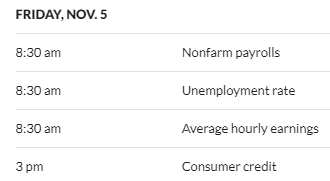 I've identified 467.70 as a critical support level on today's chart of the day, a SPY 5-minute chart.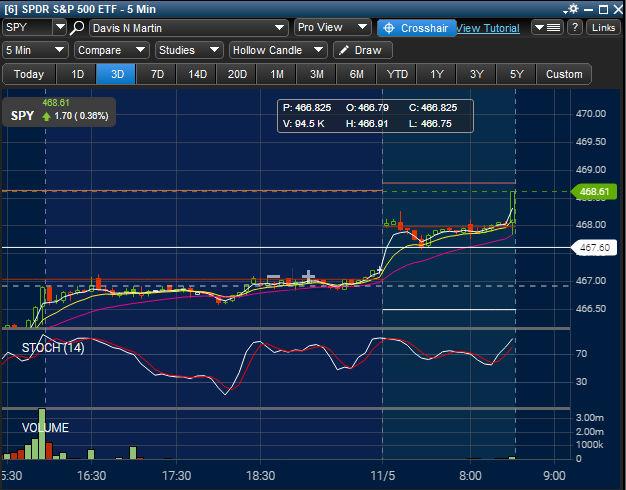 As long as SPY trades above 467.70, I'll be looking for SPY to find support and trading SPY to the upside.
I'm going to get to trading with Market Navigator members, I'll leave you with the most recent edition of SPY Daily as well as every SPY Daily edition for your educational benefit.
Think simple,

Davis Martin