Spring is in the air and chop is in the SPDR S&P 500 ETF (SPY).
There's one approach I take when SPY gets choppy.
It's not scratching my head.
It's not sitting on the sidelines.
It's called base hits.
My Market Navigator trades of the day sometimes allow more– you know that.
But sometimes, those moves aren't in the cards.
And getting greedy could mean getting cleaned out.
That's not what I want, and I doubt that's what you want! 
So, I set modest targets and employ ultra-tight stops through choppy markets.
Adaptations of this nature are how I continue to make the most of trades of the day in ANY market. 
Take yesterday…
I isolated the exact Market Navigator trade of the day, made a double-digit percentage profit, did some work, and picked my youngest up from school.
We wound up in a police car along the way…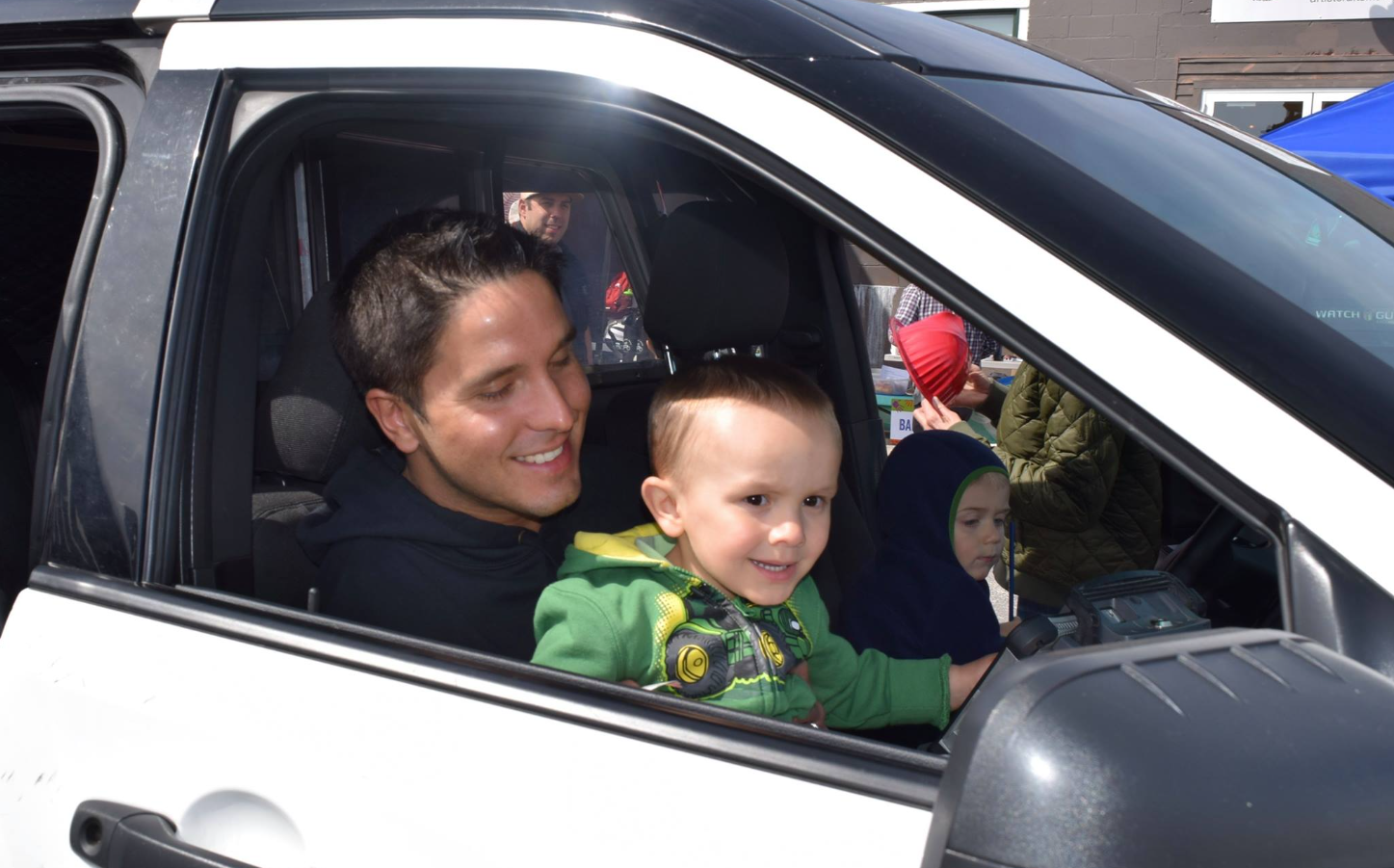 But that's beside the point.
The point is while greedy traders likely got wiped out, accepting the realities of trading allowed for a profitable trade of the day, followed by having a blast with my son.
I'll choose that over losing money due to greed any day of the week!
This is one of many lessons I've learned over the years.
The bottom line, in this case, is don't try to fight the market! As the old saying goes, "trade the chart, not your heart."
That's what I do, and that's what I teach.
Now, I can't predict what may or may not happen today.
But I can tell you today's economic calendar is low-impact.

And I can tell you today's chart of the day has me interested in one critical level.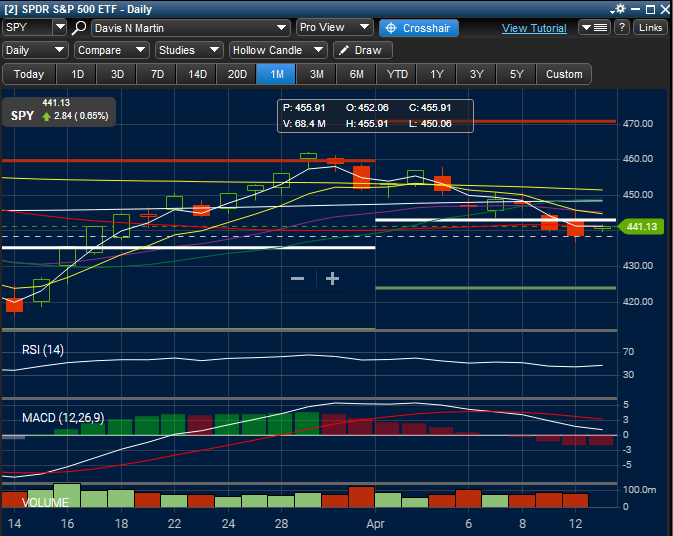 SPY Daily Chart
SPY is trading just below the 50-day simple moving average line (50 SMA – the red line above), making it a resistance level.
If SPY breaks this resistance level, a move to 444 is possible from a technical point of view.
But if SPY rejects the 50 SMA, we could see an intraday fade toward yesterday's closing price support of 438.29. 
And I can tell you that a little chop from time to time doesn't bother me. It's part of the business.
Plus, massive uptrends or downtrends typically follow choppy stretches… 
Given Market Navigator trades of the day are tradeable in green and red markets, you bet I'm looking forward to that!
If highly liquid options – on the foundation of the American economy (SPY!) – that are tradeable in ANY market sound attractive to you, this is where you want to be.