The market has seen an influx of new traders. Some traders reading SPY Daily right now may be new to the market.
A typical new trader's reaction when they see a stock simply going up?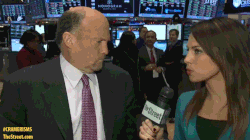 In my experience, trading stocks at or around all-time highs isn't as easy as some may think.
However, with quality education, finding attractive setups in any market can be a reality, and you will learn more about that today.
With the SPDR S&P 500 ETF (SPY) having been on a monster run for nearly two weeks, new all-time highs didn't surprise me when they happened.
Seeing newer traders scratching their heads about how to approach a fast-moving uptrend and trading through new all-time highs also didn't surprise me. I was there once.
Teaching these opportunities as they happen while trading the trade of the day is what I do every day as the lead trader and teacher at Market Navigator, and today, I'd like to introduce you to trading into all-time highs.
Each phase of an uptrend has unique factors that need strategic shifts in risk management and objectives. This is especially true when a security rallies to a new all-time high. 
Resistance disappears when a stock hits an all-time high, but hidden obstacles remain, ready to surprise unwary longs with reversals and shakeouts. I've found newer traders tend to buy at new all-time highs out of excitement, not based on research, logic, or rationale.
But the second that all-time high comes retreating down?
Newer traders trade based on emotion, gut feelings, greed, or fear… All damaging mentalities in the stock market.
This is precisely when investment funds, firms, and institutions are selling their prominent positions with the intention of re-buying shares on future dips. It's tough for retail traders to fight against those moves.
We saw this very move just yesterday…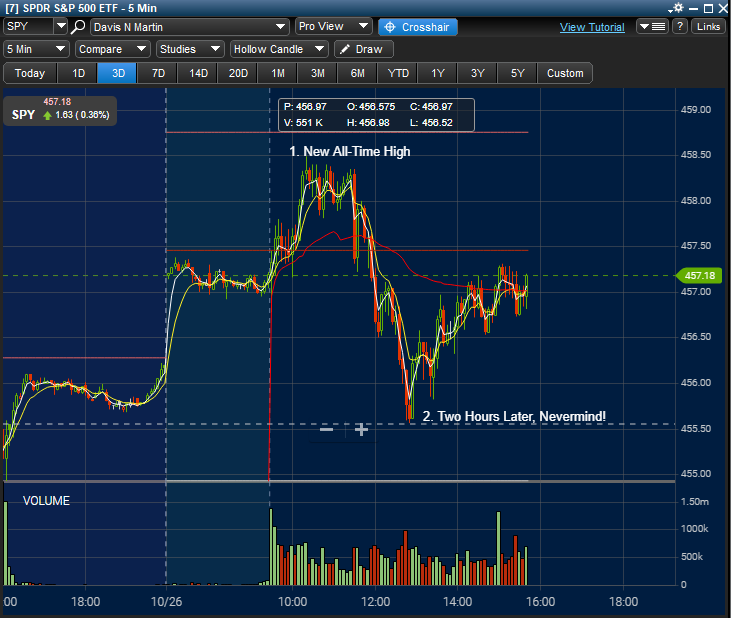 While buying the high didn't seem logical to me, patiently waiting for a potential reversal did. The chart reflects why I'm not particularly eager to pile into the market at new all-time highs. Often, I short these moves (buy SPY Puts).
That's something I love about the Market Navigator trade of the day. Each day in the stock market is unique, and with the trade of the day, I can teach and trade through green and red markets in real-time.
Through all-time highs or pullbacks – with over five years of my name behind founding the trade of the day – I know how to teach and act on these moves.
With markets slightly red this morning, today's economic calendar is purely premarket reports.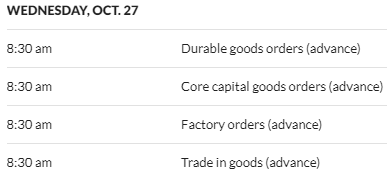 Given these events are all in the premarket, I won't need to worry about them when releasing the Market Navigator trade of the day at 9 AM ET or when the opening bell rings at 9:30 AM ET, and neither will Market Navigator members.
I'll be focusing on today's chart of the day, SPY's daily chart.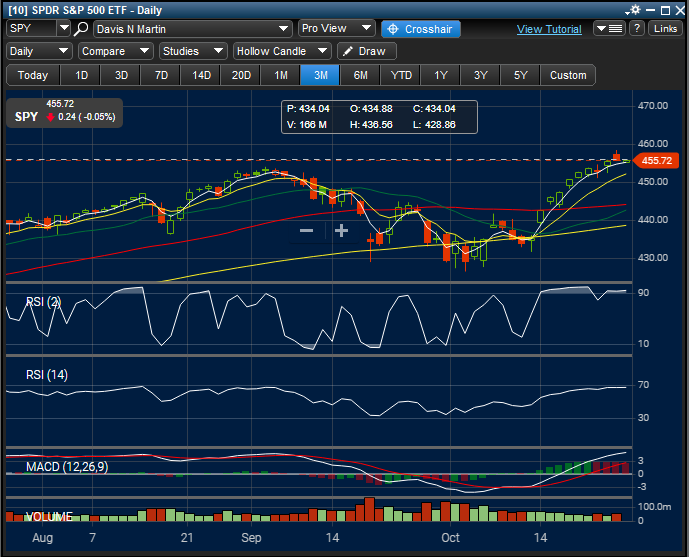 SPY Daily Chart
SPY is trading just below yesterday's closing price of 455.54 as I'm typing, making it a short-term resistance level. 
As long as SPY trades just below 455.54, I'll be looking to trade SPY to the downside this morning.
Think simple,

Davis Martin
P.S. Featured: SPY Daily: The #1 Mentality In Trading.