Technical levels are components of each Market Navigator trade of the day that I teach members, and I trade with real money.
Identifying support and resistance levels allows me to make well-informed decisions with my teaching and trading, leading to high-conviction trading plans.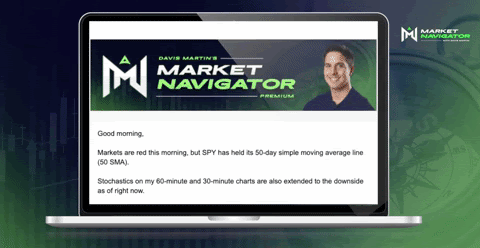 I've identified one technical level that I plan to use to develop a Market Navigator trade of the day come the opening bell, and I want to teach it to you.
With today's economic calendar blank…

Let's get straight to technical analysis and an outline for the day ahead.
On Friday, I mentioned that as long as SPY held a critical support level for the day, I wanted to trade it to the upside off of support.
Due to setting time aside to do my homework and develop a trading plan, the Market Navigator trade of the day went according to plan.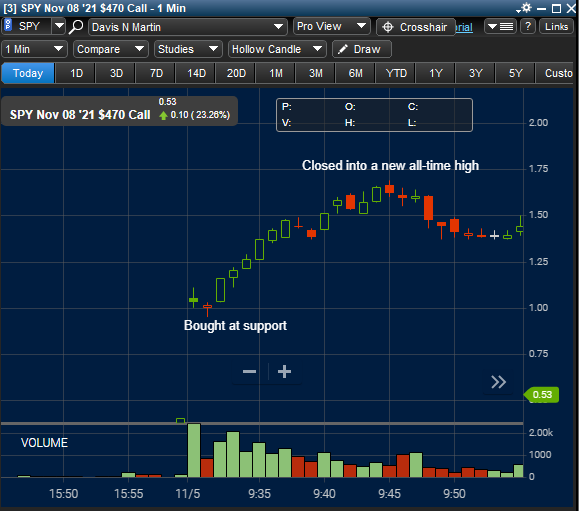 You ever heard the saying – "plan your trade, trade your plan?"
That's what I did, and that's what I do with every single trade of the day (for five years and counting).
Without due diligence, I doubt I would have been able to identify this trade of the day thirty minutes ahead of the open and trade it during my favorite time of the day; the opening bell.
In essence, I may have been trading blindly, and that's a losing approach to the market.
As I prepare for this morning's opening bell, I've selected a SPY daily chart as today's chart of the day and identified an area of interest based on technical analysis.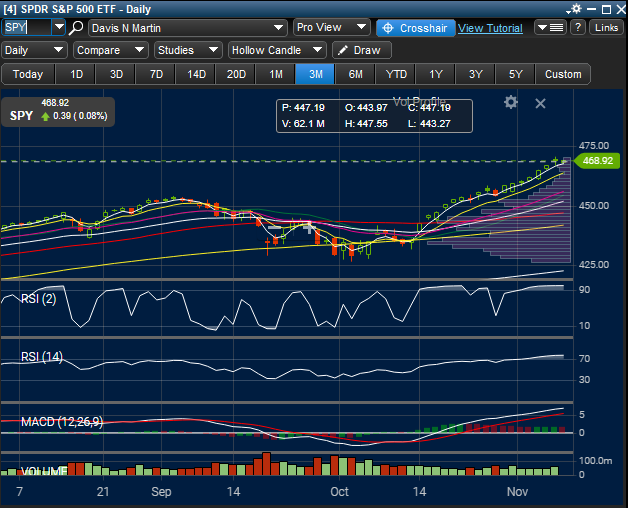 SPY Daily Chart
With SPY trading little-changed, Friday's closing price of 468.53 is a short-term support level this morning.
Actual trades of the day, entries, and exits (in real-time) are for Market Navigator members, but as long as SPY trades above 468.53 support, I'll be interested in trading SPY to the upside.
If you missed Friday's edition of SPY Daily, where I laid out a SPY trading plan off of support, click here to check it out.
Think simple,

Davis Martin